Wayne Rooney did have the best of games for Manchester United against Arsenal today, and this was not lost on the United faithful on Twitter.
Arsenal soon charged into a 3-0 lead in under 20 minutes in the match. A Mesut Ozil goal sandwiched in between two strikes from Alexis Sanchez. 
The captain Rooney could not inspire his United team-mates as they were outplayed at the Emirates Stadium. 
Rooney soon become one of the top trends on Twitter. But not for reasons he would have liked. In fact, some even hoped he would get a second yellow card. Here are some of the best reactions:
I have dreams about Mata and Martial playing off each other in the middle. but they always become nightmares when Rooney shows up.

Charles (@TheBusbyBoys) October 4, 2015
Rooney's gunna see red and we're gunna get Herrera back for a game!

Charlie (@Charlanardo) October 4, 2015
I'm not going to hammer rooney but a few weeks out of the team then he'll either come back rejuvenated or we'll do better without him.

Stretford End 85 (@StretfordEnd85) October 4, 2015
Fancy returning to form today Wayne Rooney? #AFCvMUFC pic.twitter.com/N1wjt42uHK

Bleacher Report UK (@br_uk) October 4, 2015
Drop Wayne Rooney for the 72,727th time. I don't care about his captain privileges, he is clearly not good enough.

Liam (@OffsideLiam) October 4, 2015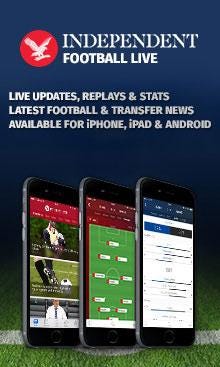 The Independent has launched a new football app! Live scores, in-game stats, breaking news, videos and push notifications are just some of the many features. Use the links below to download and get more from Indy Football...
iPhone
http://ind.pn/iphonefootball
iPad
http://ind.pn/ipadfootball
Android
http://ind.pn/androidfootball
Reuse content