Wayne Rooney has praised Sir Alex Ferguson as the "best manager there's been" as he buries the hatchet on a row that nearly saw the striker leave Manchester United.
The 28-year-old looked to be on his way out of Old Trafford in Ferguson's final year, with Rooney dropped for key encounters including the Champions League last-16 defeat against Real Madrid.
Rooney was linked with a move to Chelsea and was rumoured to have handed in an informal transfer request, while the pair could barely look at each other when the Premier League trophy was officially presented to the club on the Old Trafford pitch.
But Rooney, who has now spent 10 years at the club, praised Ferguson during a special programme on the club's in-house television channel, MUTV.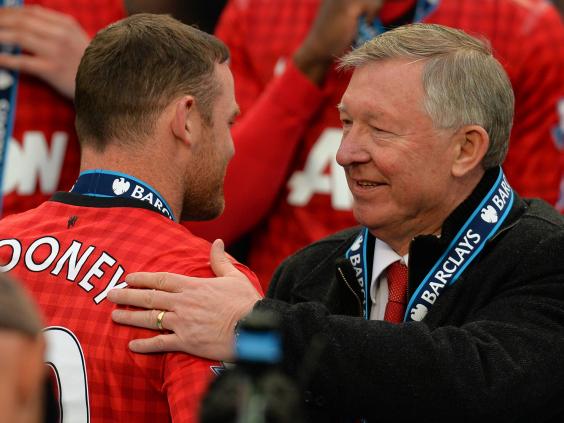 "He was vitally important," said Rooney who scored his 175th Premier League goal against Queens Park Rangers on Saturday.
"I think he's an incredible person and manager, the way you see his desire for the game. He certainly helped me a lot and helped us all.
"At the time I was coming into the squad as a young lad and there were a few other young lads. He brought all that together and made us world champions. I'm very grateful for everything he's done.
"Sir Alex is the best manager there's been and for him to recognise my talent and want me to join this club was a great honour for me.
"I was nervous of course. It was a bit weird because I met him here at the training ground and then went to finalise it at Old Trafford. He drove me over, just the two of us in his car. I remember being nervous but he was great and made me feel comfortable."
Rooney caused controversy when he first moved to Manchester United - an Everton fan, Rooney sported a 'once a blue, always a blue t-shirt' before moving for £30million as a teenager. But after five League titles and a European Cup, Rooney said he had no regrets.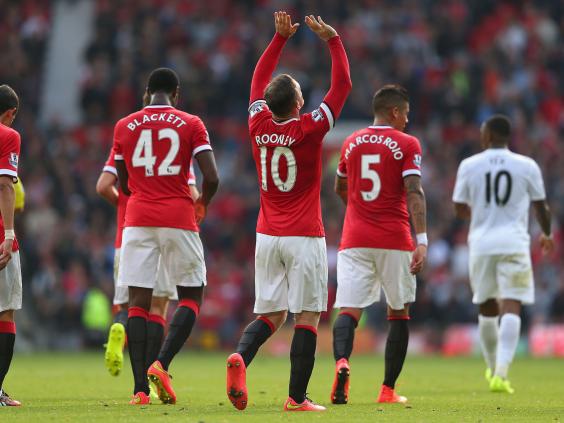 "I'm a strong-minded person and sometimes you have to make tough decisions. No-one else could make it for me," he added.
"It was down to me whether I left Everton and I made my agent aware and told my parents that I was going to join Manchester United. I had no regrets doing that.
"It was tougher for my family who stayed in Liverpool whereas I moved to Manchester but that's part of football."
Reuse content