Liverpool manager Jurgen Klopp has empathised with Wayne Rooney's late night socialising and revealed how he was once photographed on a boozy out night despite trying to disguise himself with a Santa Claus mask.
England captain Rooney publicly apologised after pictures emerged of him at a wedding party at the team hotel in the early hours of the morning following the Three Lions' 3-0 win over Scotland.
The Football Association has reminded the Manchester United skipper of his responsibilities and plan to review their policy of giving players free time on international duty amid allegations of drinking.
Klopp, however, told of a similar story of when he was in charge of Mainz and had a night on the town only for it to subsequently appear in a German newspaper.
"In our situation, I had a story with myself when we had 11 points and we were last in the Bundesliga table," Klopp said.
"We had a Christmas break and friends of ours wanted to have a party in the city. Nobody saw me because I had a mask. I didn't feel too good, but I needed a little bit of help and I went out.
"Then at the end there was one point when you are a little bit drunk, so I lifted the mask and then the next thing there is a picture. The mask? It was Santa Claus!
"The next day Bild said 'That is how Klopp celebrates 18th place'. It is not actually like I celebrated but it was the picture. This happens and you go on."
Behind closed doors Klopp is understood to take a pragmatic and common sense approach to the issue of Liverpool's players drinking, but will not tolerate anything that puts results in jeopardy.
"We all know a few of them are doing it. Not going out but maybe having a party at home. They are young and sometimes if they don't celebrate now it would be silly too," Klopp said ahead of Liverpool's Premier League clash with Southampton.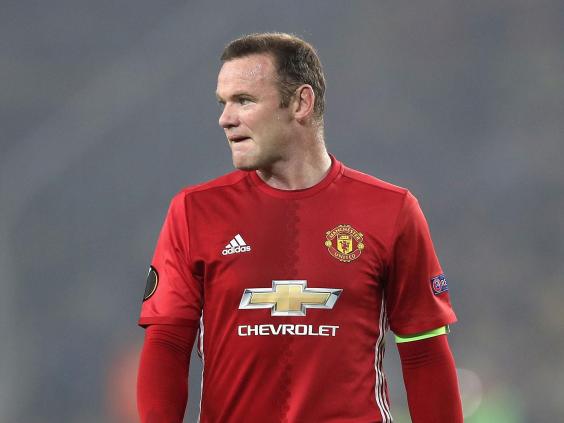 "If they ask me six times a week 'can we go out, can we go out?'. Seven times I will say no. They didn't ask but if they did we would say no.
"I've no sympathy with it but when something happens, if it happens once fine him, take his money and do something good with it for the team, for the kitman or whoever.
"If then he thinks about the next drink, then think 'really?'. I never had these problems actually but it can happen. It is not that serious. It doesn't show anything that happens in general or with this player."
Liverpool January transfer targets
Liverpool January transfer targets
1/7 Christian Pulisic (Borussia Dortmund)

The Merseyside club failed with an £11m bid for the 18-year-old striker in the summer, but may try their hand at signing him again this January. Pulisic is one of Europe's most highly-rated teenagers, having already made his international debut for the United States.

Getty

2/7 Virgil van Dijk (Southampton)

It would not be a transfer window without Liverpool being linked with somebody from Southampton. This time it's Van Dijk, who has emerged as one of the Premier League's best centre-halves since arriving on the south coast from Celtic.

Getty

3/7 Jonathan Tah (Bayer Leverkusen)

Jurgen Klopp is reportedly keen to strengthen his defence and the Bayer Leverkusen centre-back would be a good addition for the Reds. The German Tah is only 20 years of age but has impressed for both club and country this season.

Getty

4/7 Paul-Georges Ntep (Rennes)

The left-midfielder's deal at Rennes expires at the end of the season and so he will be free to sign a pre-contract in January. A strong dribbler of the ball, Ntep has been made two appearances for France.

Getty

5/7 Alexandre Lacazette (Lyon)

Seeing as Roberto Firmino is not a natural no. 9 and Daniel Sturridge has fallen out of favour, Liverpool have been linked with several strikers including French forward Alexandre Lacazette. The Lyon striker is quick, explosive and has already reached double figures this season.

Getty

6/7 Inaki Williams (Athletic Bilbao)

The Athletic Bilbao youngster signed a new contract in January with a release clause of €50m, but the rumours linking him with Anfield have not died down. The 22-year-old would certainly fit in with Jurgen Klopp's style of play.

Getty

7/7 Mahmoud Dahoud (Borussia Monchengladbach)

Jurgen Klopp has long admired the Germany under-21 midfielder, who plies his trade with Borussia Monchengladbach in Germany. Klopp will have to do battle with former club Dortmund to sign the German, while Italian giants Juventus are also interested.

Getty
Klopp was at pains to emphasise that it is wrong to demonise footballers for their off-the-pitch behaviour, when the incidents like the one involving Rooney were so commonplace in the past.
"Talk to the person, talk to the guy and convince him about the way to go. That is all. It is not really big. Make it as big as you want," added the German.
"I feel for the players. We are all on the sunny side of life, earn a lot of money, do the job we love, but in the end there is a human being behind.
"Sometimes we are invited to something - a wedding, a birthday - we can still play the professional role and say 'no, we don't drink' and 'if you smoke, please, 20 yards between me and you'. That's not how life works.
"This generation is the most professional generation of footballers we've ever had. All the legends you still love, all the guys you still admire drank like devils and smoked like crazy and were still good players."
Reuse content