Arsenal's Mathieu Debuchy has been ruled out for six weeks with a 'severe' hamstring injury, Arsene Wenger confirmed on Friday.
Debuchy suffered the injury in the Premier League match against Bournemouth last week – the defender's first game of the season – but pulled up with the injury.
Ahead of Arsenal's trip to West Ham on Saturday, Wenger revealed the Frenchman will be out until the new year.
"It is a severe hamstring injury, yes," said Wenger. "Six weeks, I think."
"It is frustrating for me but even more for him. He is a guy who fights hard. He has an exceptional attitude. He will fight to come back."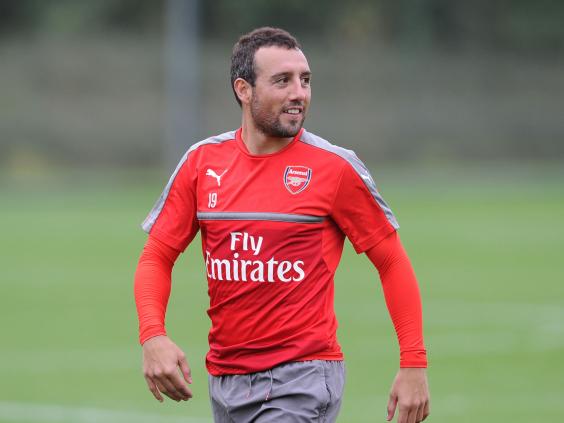 The news is a second blow in a matter of days for Arsenal, with midfielder Santi Cazorla set for an ankle operation that will keep him out for a further three months.
The Spain international injured his Achilles in the 6-0 win over Ludogorets in October. Wenger confirmed on Friday the Spaniard ha suffered a serious setback.
"For me it is very bad news," Wenger said. "We always know the date of the surgery but not the date of the return. I always try to avoid players having surgery as it creates anxiety.
"Santi is only happy on the football pitch and he wants to play football.
"What has gone wrong is that he has an inflammation at the back of his foot and no one knows where it has come from.
"With bone inflammations, you never know how long it lasts."
Reuse content