It is one of the biggest questions in sport: how to change a winning team? Not simply whether to pick the side that won one game for the next match, but how to change and rebuild a team which has proved worthy of winning competitions.
This is the skill that made Sir Alex Ferguson as successful as he was, his innate sense of what to keep and what to change. It is why Jose Mourinho was brought back to Chelsea. Only he could dismantle the team he had built 10 years before.
This is what Ferran Sorriano and Txiki Begiristain have been weighing up at Manchester City. What should they do with the City team, constructed with Sheikh Mansour's money over the ambitious summers of 2009, 2010 and 2011? That is the team that won an FA Cup and two Premier Leagues, that had not conquered Europe but had still done almost everything else asked of them.
Naturally, City have spent big money on young, powerful players to upgrade the team. In the last 12 months, they have signed Eliaquim Mangala, Wilfried Bony and Raheem Sterling for a combined £120m.
Last night, as City started their new season, their third under Manuel Pellegrini, their seventh since the takeover, those three recruits all started. It certainly felt like a new departure, and not just because it was Sterling's debut, or even Bony's third league start in blue.
And yet, when City started to play, with their brisk incisions, their expansive patterns, it all had a rather familiar feel. David Silva, as ever, was at the heart of everything against West Bromwich Albion.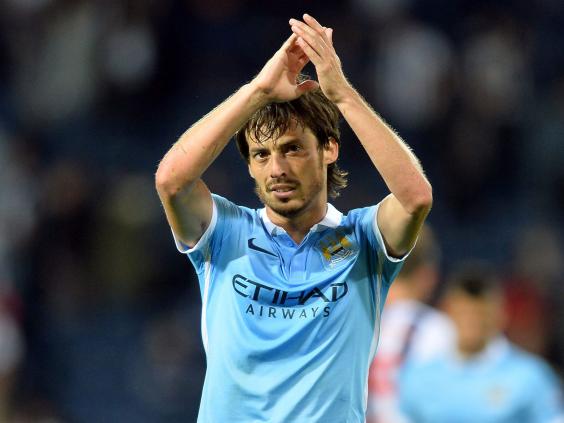 Playing as a No 10, he delivered a classic masterclass, drifting away from opponents, directing the game with the same imagination and style he has been showing for City for five years now.
It was Silva who had a part in City's opening goal, even if – the ball trickling in after hitting his heel – it was the ugliest thing he did all night. The goal had come from Yaya Touré's shot, and while it was not a classic Touré effort, the second certainly was.
That second, starting on the half-turn, bursting into space, climaxing with a sharp one-two and then a perfect curled finish into the far top corner, was vintage Touré, reminiscent of his famous opener at Crystal Palace the day City moved towards their second title in April 2014.
The third goal – a Vincent Kompany header from a Silva header – was another old combination, the way, in fact, they scored the only goal past Manchester United in April 2012, on the way to their first post-takeover title.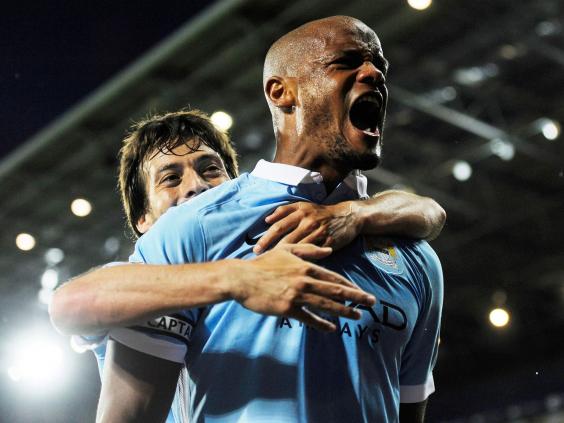 Which is to say that City, for all their recent investment and new hopes, still try to beat teams the same way they always used to. Bony was lively, Sterling dangerous and Mangala authoritative, and these players may well carry City's hopes into the future.
But for now, City are the same side they have been for years. And who would want to dismantle a team like this?
Reuse content