Alan Irvine was discussing how Sam Allardyce's fortunes have turned at West Ham United the other day as he looked to illustrate the ups and downs that every manager must live with.
"Look at West Ham, where they are now and where they were this time last year," said Irvine, yet the under-pressure West Bromwich Albion manager would probably prefer to avoid a similar now-and-then comparison of his own club's fortunes.
After all, Sunday is the first anniversary of the sacking of Steve Clarke, the Scot who led Albion to eighth place in the 2012-13 Premier League but was subsequently dismissed by chairman Jeremy Peace on the back of his disappointing record in the 2013 calendar year when Albion won only seven of 34 league games, taking 31 points.
A year on, Albion have had two managers, or head coaches as they prefer to call them at the Hawthorns, since Clarke – Pepe Mel from January to May, and now Irvine – yet their combined record in 2014 is almost identical to Clarke's a year earlier: they have won seven games and taken 32 points from 34 league games.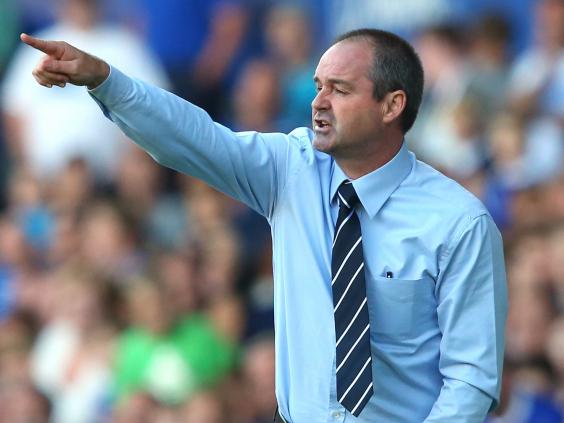 This explains why Irvine was probably guilty of a touch of understatement when he said that a home victory in today's derby with Aston Villa would "certainly be a great help going forward".
Sixteenth-placed Albion have won only one home league game all term – against Burnley in September – and lost their last three at the Hawthorns. Their last league victory was at Leicester on 1 November and the fact that it was secured by a fluky Esteban Cambiasso own goal underlines where their main problem lies.
Albion, if defensively stronger this term after Joleon Lescott's arrival, have scored only 14 goals in 15 games – and seven of those were from 21-year-old Saido Berahino. Indeed in the six games since Berahino's scoring streak ended, the rest of the side have managed only one goal between them, with Graham Dorrans failing from the penalty spot in the goalless draw at Hull City last weekend.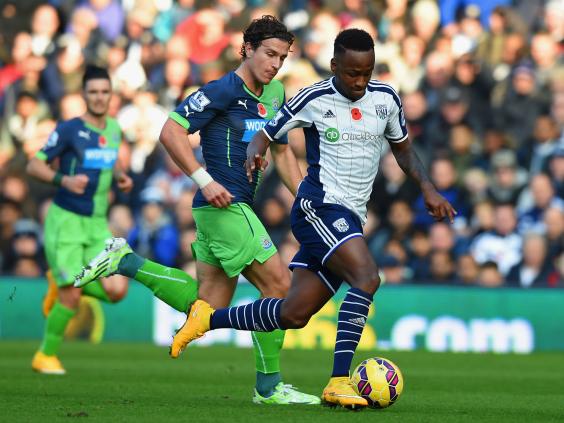 This goal shortage highlights not just a lack of creativity but also the failure of the club's £10m record signing, Nigerian striker Ideye Brown, to make any significant impact since his arrival. Irvine admitted on Thursday that the 26-year-old was "thrown in too early" but he has recovered from the ankle injury he suffered when hitting his only Albion goal in the Capital One Cup win over Hull in September and, after two goals in a midweek friendly against Northampton, could start alongside the recalled Berahino.
Georgios Samaras and Silvestre Varela, two other summer attacking additions, have also struggled but inevitably, Irvine is the man in the firing line. The Hawthorns crowd has booed Irvine in recent games and there were chants of "You don't know what you're doing" from Albion's fans at Hull last week, though his work on the training field means he retains the backing of his senior players, a number of whom have spoken out in support of the Scot this week.
Irvine, sacked in his two previous managerial jobs at Preston and Sheffield Wednesday, also had words of support from his Villa counterpart Paul Lambert, who has seen the pressure on himself ease after back-to-back wins over Crystal Palace and Leicester. "I don't like fellow managers getting abuse," said Lambert. "When you see some of the things [with] Alan [Pardew] at Newcastle, Sam at West Ham and even myself, it's shorter [than in the past]. You don't get much time."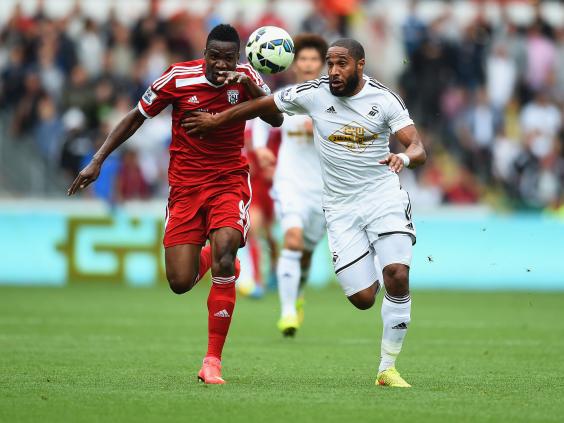 Lambert signed a new contract only in September but added: "You never stop looking over your shoulder." Irvine will be doing just that if Albion's troubles deepen this afternoon.
Reuse content