West Ham United co-owner David Sullivan has furiously hit out at sections of the media for an alleged "negative campaigning" regarding the club's move to the London Stadium.
The Hammers left Upton Park during the summer after 112 years at the ground, but have been plagued with troubles both on and off the pitch since the move to Stratford.
Supporters have yet to embrace their new home with sections of the London Stadium chanting "we should have stayed at the Boleyn" during the recent 1-1 draw with Middlesbrough.
Five arrests were made following the draw before the international break, while there have also been reports of in-fighting in the stands amongst home fans.
On the field, Slaven Bilic's side have also struggled, winning just one Premier League game since the start of the season, and Sullivan believes things will improve with the fans once the club starts winning again.
"I have to say I am getting increasingly fed up with the negative campaigning against the stadium by some sections of the media," he told whufc.com. "I find it particularly galling when the journalists who are writing these skewed opinions have not even been to the stadium!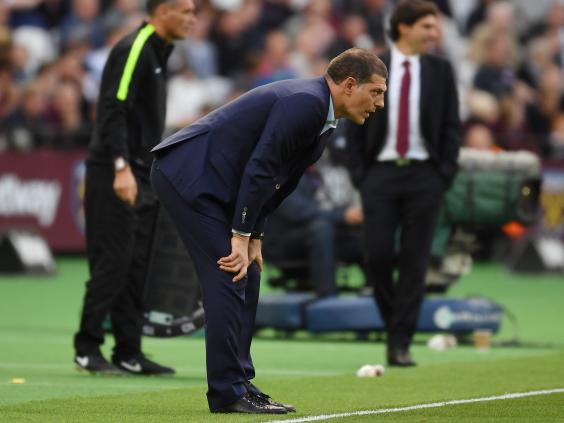 "Reading some write ups they give a very different impression of the Stadium to that which is being reported by people who have actually been there.
"To put it into perspective at the Middlesbrough game there were five arrests - ALL outside the stadium in the public park. It has not yet been confirmed which of these supporters are West Ham United fans.
"However, I fully accept that's too many and we are in the process of identifying and banning these supporters in line with our zero tolerance policy.
"Things will calm down shortly and it will all be helped when we start to win a few games."
In an attempt to limit any further trouble at the stadium, West Ham have made tickets for the home game with Chelsea in the EFL Cup only available to fans who have bought a ticket with the club in the last five years.
Reuse content