Arsene Wenger, the Arsenal manager, believes it will take years for West Ham to settle and find their feet at their new home.
Arsenal suffered teething problems after moving from Highbury to the Emirates in 2006. 
That is nothing compared to the issues at West Ham's Stratford base with the problems lying deeper on and off the pitch at the London Stadium.
Arsenal head to struggling West Ham tomorrow, who have won just two league games on home soil in four months, and Wenger said: "It takes a few years, because you have to make memories and build a little history. 
"For a while, when you move from the marble hall at Highbury, it was full of history, and suddenly you move to a stadium where nothing happened before you came in there. 
"You feel a bit lonely there, so you have to rebuild the environment from the results that you had before. 
"For the supporters it is the same. They sat every time next to the same guy, and they talk and say 'Remember last time we were here, we beat this team' and then suddenly they sit away from them.
"You cannot create something artificially something that doesn't exist. I feel as well the players at the ground, before when you played at Highbury, you kind of had a picture.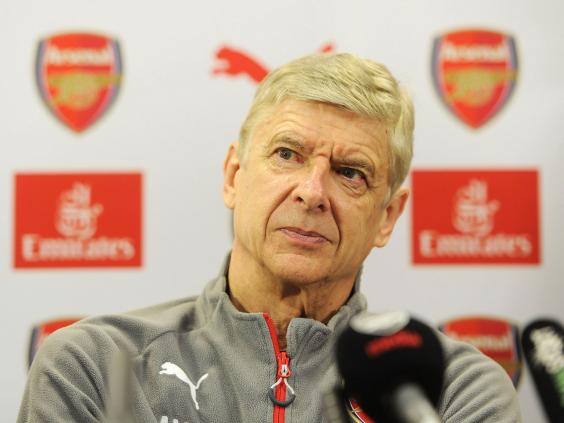 "When you play up front you know where the goal is, because the signals coming from the crowd. 
"You know where the adverts are and sometimes you have no time to make your decision, but you have a geographical reference when you stand on the pitch that is linked to the stadium. You have to recreate that."
Arsenal vs Bournemouth player ratings
Arsenal vs Bournemouth player ratings
1/22 Petr Cech - 6/10

Aside from the penalty, he was required to do very little throughout but he stepped up when he was needed.

2/22 Mathieu Debuchy - 5

It was a shame to see him leave the pitch with an injury so early into the game after such an anticipated return to the side.

3/22 Shkodran Mustafi - 6

His work rate was exceptional today and his speed at the back kept his side in it at times.

4/22 Laurent Koscielny - 7

Despite being clumsy in a few challenges, it was a classic Koscielny performance. He led his line well and defended hard.

5/22 Nacho Monreal - 6

He gave away the penalty in the first half, but aside from this he worked well up and down the pitch throughout.

6/22 Mohamed Elneny - 7

Linked up very well with the Gunners strikers and showed his ability in the defensive third.

7/22 Granit Xhaka - 6

His work rate was unquestionable, but he didn't see enough of the ball. His shooting could also do with some work.

8/22 Theo Walcott - 6

He was a key element to the Arsenal counter attacks and his pace caused the Bournemouth defence issues. His efforts were rewarded with a last minute goal.

9/22 Mesut Ozil - 7

It was a classic Ozil performance today. Set pieces, assists, through balls and his passing were all very impressive.

10/22 Alex Oxlade-Chamberlain - 6

His pace caused Bournemouth a number of issues, which won his side a number of free kicks. Defensively he looked strong too.

11/22 Alexis Sanchez - 8

Fully deserved his goals today. Tracked back and led attacks in a disciplined performance.

12/22 Adam Federici - 5

He lacked any real presence in between the sticks, and appeared to lack confidence.

13/22 Simon Francis - 5

Made a number of clumsy challenges and let his temper get the better of him at times.

14/22 Steve Cook - 5

A dismal defensive mistake gave away the first goal, but following that, he did his job.

15/22 Nathan Ake - 7

His defending was brave and he took no chances in his defensive third. Showed glimpses of brilliance.

16/22 Brad Smith - 6

Impressed going forward, but defensively there's room for improvement.

17/22 Dan Gosling - 6

Exceptional work rate and made his presence known throughout.

18/22 Harry Arter - 7

He was a key outlet for the Bournemouth side. He created chances, made space and defended well.

19/22 Adam Smith - 6

It was a safe performance from Smith. He played his role well and stopped a number of Arsenal attacks.

20/22 Joshua King - 5

He didn't see enough of the ball throughout for a player of such ability. If he had more involvement, he could have done some serious damage.

21/22 Junior Stanislas - 6

His first half was impressive, but he appeared to go off the boil in the second. Deliveries into the box were good.

22/22 Callum Wilson - 7

Did his job today and his efforts were rewarded with a well-deserved goal.
Wenger confirmed Santi Cazorla will be sidelined for three months with a foot injury. 
Cazorla, the Spanish midfielder, missed six months of last season with a knee injury but Wenger will not look to replace the influential playmaker.
Asked if he is tempted to buy a replacement, Wenger said: "No, not really. In midfield we have many players. 
"We have the numbers and the quality and secondly, in the January transfer market, you will not necessarily find a Cazorla, even if you want to.
"What has gone wrong is that he has an inflammation at the back of the foot and nobody knows where it comes from. The anti-inflammatory injections have not got rid of it.
"You always know the date of the surgery but never the date where the player will play again.
"For me it's very bad news. He's desperate to play football. He's only happy on the football pitch. I've spoken to him of course.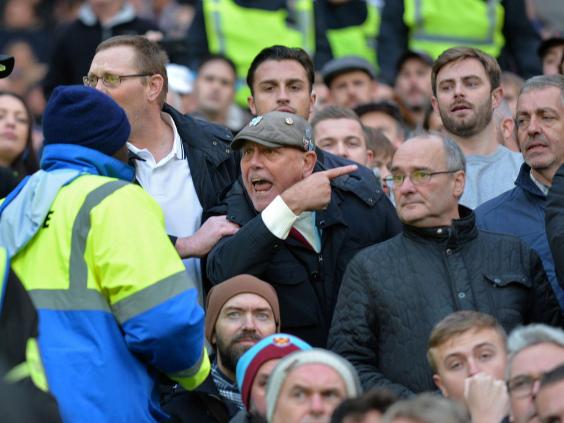 "He himself wants to get out of that vicious circle of going out and coming in again. He just wants to cure it."
Reuse content