What is threatening to become the most extraordinary Premier League season of them all has just gone past its halfway point. The title could be won by a club who spent most of last season at the foot of the table. Until Jose Mourinho's sacking drew the poison out of Stamford Bridge, it seemed just conceivable that for the first time since 1938 the champions of England could be relegated.
As with everything else in the Premier League, the root cause is money. Once it was concentrated overwhelmingly at the top. In the season they won the treble, 1998-99, Manchester United took 15 pence of every pound the Premier League clubs generated. The four biggest clubs swallowed up 45p. The four smallest made 5p between them.
The television money and the Premier League's insistence that it be distributed evenly among its 20 clubs has ensured every team now has at least the kind of revenues United enjoyed in 1998.
As the cake has grown, the smaller clubs have also been more adept at getting their slice through better sponsorship and marketing deals. The four smallest clubs now take 15p, not 5p, of every Premier League pound. 
By the end of next season, each one will have a greater media revenue than Real Madrid or Barcelona. Whether it is Xherdan Shaqiri at Stoke or Yohan Cabaye at Crystal Palace, every club can now afford a big signing and the consequences have been dramatic.
The collapse of the old order
Elites change – just ask Everton and Tottenham, who were part of the "Big Five" that helped set up the Premier League in 1992. However, it has always been something of a closed shop. Only eight Premier League clubs have ever played in the Champions League and two, Spurs and Blackburn, did so only for a single season.
This season there will be one vacancy, possibly two. Chelsea's collapse has been so total that their likeliest way back to the Champions League is to win it. Manchester United, spluttering along at the rate of just over one goal a game, will have to up their tempo considerably to make it. Liverpool have a new manager but are alarmingly inconsistent. Jürgen Klopp's promise of "heavy metal football" has proved more soft rock.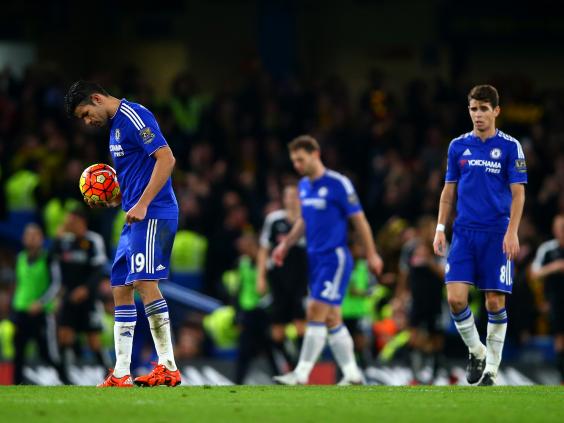 Generally speaking, 68 points or more gets you into the Champions League. Leicester City may have stumbled in their past three league matches but 28 points from 18 matches is still easily within their reach. Tottenham would surely back themselves in a straight fight with Manchester United.
The slow death of the home-grown manager
Garry Monk, Tim Sherwood and, above all, Brendan Rodgers – three bright young things who found their light extinguished before November was out. At one stage they might all have been candidates to succeed Roy Hodgson as England manager.
Monk has the quiet intelligence the Football Association seems to like, Sherwood had dragged Aston Villa to an FA Cup final last May, while Rodgers was one of the most tactically intelligent men British football had produced in an age. You could make a case for all three being dismissed – although Monk's looked especially harsh. In a dozen years as a player and manager at Swansea, this had been his first stumble and his club chose not to support him.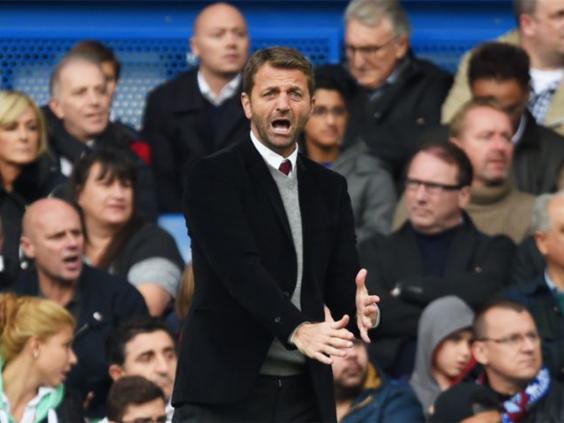 We did get Sam Allardyce back, fighting the annual fires that engulf Sunderland, but instead of taking a chance on Dean Smith, who had transformed nearby Walsall, Aston Villa chose Rémi Garde, a Frenchman who had never managed in England and is unlikely to be asked again.
The London weighting
So much focus has been on Chelsea's abysmal defence of their title, that it is easy to ignore what is happening around them. Arsenal will surely not have a much better chance of winning the league. Tottenham have reached the halfway mark in fourth, despite the Thursday-Sunday drain of the Europa League. West Ham and Crystal Palace are in the top seven and both have futures that are likely to grow brighter – with West Ham moving into the Olympic Stadium and Crystal Palace attracting significant American investment.
The big ships start to sink
However badly the Premier League regulars played, they could console themselves with the thought that at least one newly promoted upstart would be going straight back down. Only twice in the history of the Premier League have all three stayed up. Norwich and Bournemouth might still be sucked under but Watford won't.
Of the great clubs in the bottom three, it will be a miracle if Aston Villa are not relegated and Sunderland will probably join them. For the second time in seven years St James' Park, the great cathedral that dominates the Newcastle skyline, may find itself hosting football that is literally second rate. Seldom has the North-east looked so irrelevant to the game it did so much to create.
All three are institutions that have rotted from the top. The American owners of Villa and Sunderland appear long ago to have lost interest in the clubs they bought, while Newcastle United under Mike Ashley has been a case study in how to lose friends and alienate people.
If they go, each will be missed but not by anyone who has to go near their boardrooms.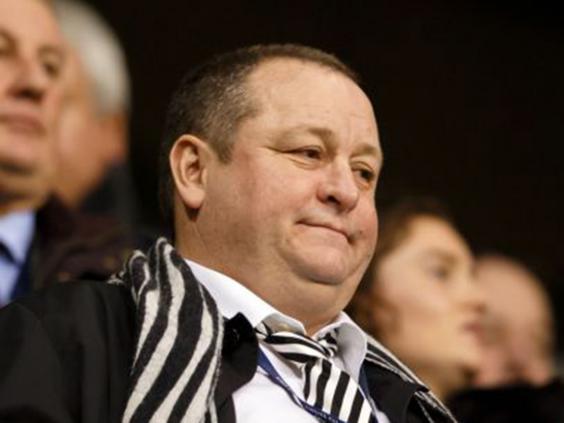 The best league in the world? 
In view of the sheer amount of money sloshing around in the Premier League it seems a given that Europe should have been dominated or at least pestered by English clubs.
From 2012, just Chelsea two years ago have reached a European Cup semi-final, since when the Premier League has turned over in the region of £10bn. Between 2005 and 2009 there were a dozen Premier League semi-finalists – three times as many as its nearest rival, La Liga. 
This season, three English clubs qualified for the knockout phase but Arsenal did so only after a disastrous start and promptly drew Barcelona. When Mourinho was still in charge at Stamford Bridge, he predicted every team would like to draw Chelsea. Paris Saint-Germain did.
Klopp has become the latest to mention the Premier League's lack of a winter break as a reason behind their poor performances abroad but there was no seasonal pause in the years English clubs ruled the tournament. In The Independent, Danny Higginbotham remarked that the Premier League's domination by foreign footballers had cost it the one thing that made it so effective in Europe: its sheer, bloody-minded English grit.
It is still a game of romance 
If you ask fans of Queen's Park Rangers, Watford or Southampton to name their favourite seasons, chances are they will be 1975-76, 1982-83 and 1983-84. They were not seasons when they won the championship. They finished second – all of them behind Liverpool as it happens – but they were glorious achievements by clubs on the fringes of the game.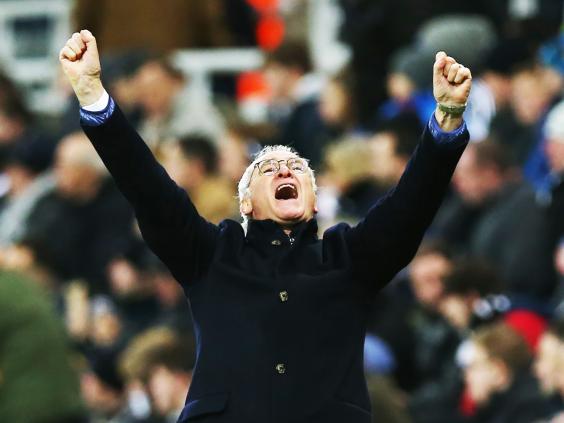 Whatever happens to Leicester, this will be a season of romance and triumph. A club that was bottom of the Premier League at Christmas 2014, topped it 12 months later. In Jamie Vardy, whose CV before coming to the King Power Stadium was Stockbridge Park Steels, Halifax and Fleetwood Town, they already have the player of the year.
And in Claudio Ranieri, whose last job, in charge of Greece, ended with inglorious dismissal after losing at home to the Faroe Islands, which he must have thought would be his final senior position in football, they already have the manager of a breathtaking season.
Reuse content