"A new manager with different ideas," was Wayne Rooney's first public assessment of Louis van Gaal today, hinting at the kind of technical revolution we are about to see at Manchester United.
It is a revolution with which English football has not always been comfortable. When Arnold Muhren arrived from the Netherlands at Ipswich Town in 1978 and spent his first match chasing up and down the touchline after Liverpool's Terry McDermott, he promptly told manager Bobby Robson that the linesman would have been better suited for that role and that if he wanted to get the best out of him, "then give me the ball." Robson did. Muhren flourished and went on to play for United.
Van Gaal's relentlessly attacking system of football has been characterised by many as more of a machine than a brand of possession football; a philosophy learned from his great Ajax mentor Rinus Michels which involves pressing and squeezing space, constantly passing, running and re-organising space on the field until gaps open up in the opposition defence. "With space so congested, the most important thing is ball circulation," is how Van Gaal has described the blueprint. "The team that creates the quickest football is the best."
Video: Louis van Gaal unveiled as Manchester United boss
For players like Rooney, who observed that "we have to train well and listen to what he wants us to do and take that onto the pitch and show him what we can do," the days ahead will be a supreme test of technical and tactical ability. Muhren, who helped United win the 1983 FA Cup during his three years at the club, has explained how there is a requirement in this Dutch system for individuals to play football with their "brains" not their "feet" and think in advance of receiving the ball exactly what to do with it. "Before I get the ball I can already see someone moving in front of me," Muhren said. "So when he ball arrives I don't have to think about it. And I don't have to watch the ball because I have the right technique." That is a good encapsulation of the more cerebral kind of football Van Gaal seems to be preparing to ask United to produce.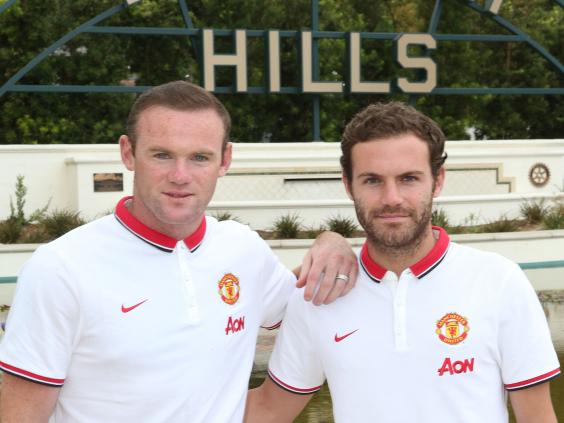 Not all United's players have displayed such qualities in abundance. Phil Jones does not play with his head up. Tom Cleverley requires two or three touches before he ferries the ball. Michael Carrick, by contrast, looks like a Van Gaal player. He is two-footed, but will often control the weaker left and deliver the difficult, forward pass with his right to 'break the lines' of a game. If Van Gaal had worked with Cleverley and indeed the outgoing Anderson, they might have lived up to expectations, though it will be a new generation which now benefits from Van Gaal's legendary capacity to tutor and develop young talent. The United youngsters out here are Reece James, Tyler Blackett, Michael Keane and Jesse Lingard, with defender Keane and attacking midfielder Lingard the most talented of that quartet and Lingard perhaps best equipped to take Van Gaal's ideas on board. Blackett's inclusion becomes more relevant following United's confirmation that Patrice Evra is to leave for Juventus. He could deputise for Shaw, though is actually 15 months older than him.
Beyond the touring squad, United's upcoming trio of Ben Pearson, Andreas Pereira  (both midfielders) and Saidy Janko, the 19-year-old Swiss right sided defender/midfielder signed from FC Zurich last summer, are others who seem to possess the technical component which could see them flourish under Van Gaal. The more prosaic concern is how Van Gaal can create a defence to protect the side which is doing so much to create. Jonny Evans, Chris Smalling, Jones and Rafael da Silva all still have work to do to convince that they are defensive pillars of the future for United
Manchester United: Potential summer transfer targets
Manchester United: Potential summer transfer targets
1/19 Arturo Vidal

The Juventus midfielder is among United's top targets this summer, particularly after impressing for Chile at the World Cup. Having helped his current team secure the Serie A title, Juventus aren't keen on letting him go.

Getty Images

2/19 Marco Reus

Rumoured to be near the top of United's target list, a possible swap deal involving cash and Shinji Kagawa has been mentioned. The Borussia Dortmund player would not be a cheap acquisition, especially given his recent declaration that he wants to stay at Dortmund next season

Getty Images

3/19 Arda Turan

Former manager David Moyes had been seen watching Turan, though his dismissal put a doubt over whether United were still interested. The winger's agent claims an offer has been made, so is the Atletico Madrid winger on his way to Old Trafford?

Getty Images

4/19 Arjen Robben

The Bayern Munich winger has said Van Gaal has offered him a place at Old Trafford if he wants it. Currently he's happy to stay where he is, but things can quickly change.

GETTY IMAGES

5/19 Claudio Marchisio

With Paul Pogba highly unlikely to be prised away from Juventus, United's attention could turn to team-mate Claudio Marchisio. The Italian international would provide some class and experience.

6/19 Mats Hummels

With defensive reinforcements high on United's list of priorities, Borussia Dortmund's Mats Hummels has unsurprisingly been linked with a move to Old Trafford. The German has been earmarked as the ideal replacement for the now-departed Rio Ferdinand and after his impressive showing at the World Cup, he's even more desirable.

GETTY IMAGES

7/19 Raphael Varane

Raphael Varane has already snubbed United once in his career, opting instead to join Real Madrid. It would surely take a big offer to prise the classy defender away now.

GETTY IMAGES

8/19 Seamus Coleman

Reportedly already the subject of a £15m bid, Seamus Coleman could be the man being lined up as the answer to United's problems at right-back.

GETTY IMAGES

9/19 William Carvalho

The Sporting Lisbon midfielder has reportedly been watched 15 times by Manchester United, although the £29m asking price could prove a stumbling block. The Portugal international has also been linked with Arsenal.

Getty Images

10/19 Xherdan Shaqiri

Bayern Munich winger Xherdan Shaqiri has struggled to force his way into the first team at the Allianz Arena and could be a target for United as well as rivals Liverpool. His impressive displays for Switzerland this summer could make it harder to prise him away.

GETTY IMAGES

11/19 Alex Song

Barcelona are understood to be ready to let the former Arsenal player leave this summer. Could provide some strength to United's midfield. Could also bring embarrassment judging by his behaviour at the World Cup.

GETTY IMAGES

12/19 Fabio Coentrao

Supposedly came within hours of signing in January, the Portuguese left back could be brought in to provide back-up to Luke Shaw.

13/19 Julian Draxler

A long time Arsenal target, United are reportedly interested in pinching the young German with a bumper offer. Seems unlikely though. Arsenal also strongly interested.

14/19 Sami Khedira

The Germany international is reportedly being pursued by a host of sides, and United might be wise to get in the mix as they look to add some quality to a fairly feeble looking midfield. Real Madrid appear open to letting him go with the 27-year-old having just one year left on his contract. Arsenal and Chelsea are among the others keen on signing the World Cup winner.

15/19 Edinson Cavani

The Uruguayan hitman would prove pricey and tricky to snatch away from PSG and it seems unlikely United have enough to offer him.

16/19 Luciano Vietto

The Racing Club youngster has been impressing in Argentina for some time although a move directly to United would be something of a surprise.

17/19 Santiago Arias

Should a move for Seamus Coleman fail, PSV defender Arias is reportedly being lined up by United. Played for Colombia throughout the group stage of the World Cup.

18/19 Miralem Pjanic

Rumoured to part of a joint bid including teammate Benatia, the Bosnian midfielder is reportedly another on United's large hit list.

Getty

19/19 Kevin Strootman

Van Gaal knows Strootman well from working with him in the Netherlands set-up and has indicated he is interested. Roma are reluctant to sell whilst his recovery from a knee injury may prove a stumbling block.

GETTY IMAGES
Van Gaal will spend hours explaining what he wants because, despite the autocratic image, communication with his players is at the core of his philosophy. He has always wanted to be the pater familias of his club, which seems to explain why he is at his best with a young squad such as the Ajax group he took to Champions League triumph in 1995. He likes to create a culture for which the Dutch word is Gezelligheid (roughly, 'cosy'). The difficulties occur when egos and personalities get in the way of the collective, democratic ethos, with Franck Ribery, Luca Toni, Zlatan Ibrahimovic and Rivaldo among those he has clashed with over the years. You can't be a dictator in a Van Gaal team.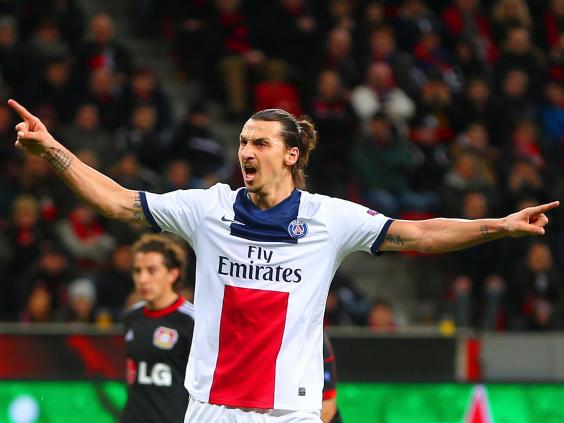 He also works scientifically at creating the right conditions for a harmonious collective. When he became Netherlands manager in 2012, after the disastrous 2012 Euro Championships campaign, he became personally involved in changing a whole floor of the hotel in which the squad usually stayed.
Before his reign players often stayed in their hotel rooms, playing computer games or chatting with their closest team mates. So he created a big room in with table tennis tables, tables to play card games, a wide screen TV to watch football together etc. A "safe haven," as he described it. For the Brazil World Cup he designed a player bus along the same lines. It is an old-fashioned kind of 'togetherness' that he wants for the squad. He rails against what he calls "the computer society" - players insulated against the outside world by headphones and who are consumed by the modern distractions technology creates.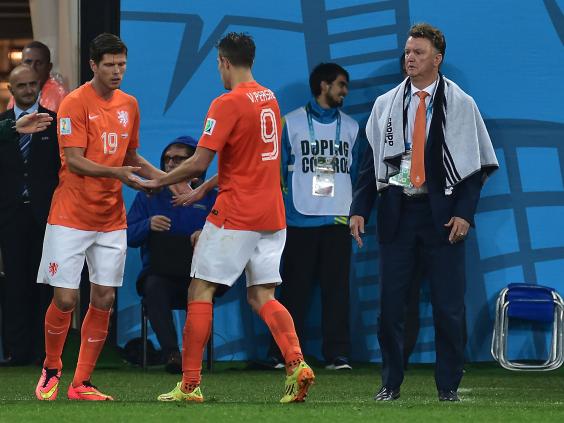 What he asks in return for this paternalistic approach is players who think for themselves and come up with ideas. That explains why he has been so fond of players like Clarence Seedorf, Jari Litmanen, Frank Rijkaard and Robin van Persie. "There is always a manager but he is never really the boss," goes one Dutch saying which encapsulates the philosophy.
We may see a little of the new United in the early hours of Thursday, UK time. Expect to see play building up from the back against LA Galaxy and to see players becoming interchangeable: wide midfielders making forward runs to create space for the striker and if one player comes back to receive the ball, another making a forward run. The Naranja Mecanica ('Orange Machine') as the South Americans have described it cannot be learned overnight. The early days may be bumpy. This is the United we are about to come to know.
Reuse content