After last weekend's impressive victory at the Etihad, Leicester City seem to have suddenly convinced many casual observers that they are the real deal.
All eyes are now on the Emirates where, on Valentine's Day, they'll hope to see off another title challenger by overcoming Arsenal. If they do, talk of the title will suddenly get very serious – but will it be a little premature?
For a bit of fun, we've had a go at predicting each of Leicester's remaining 13 fixtures to try and give a better idea of whether the most unlikely title win in Premier League history really is on the cards.
Leicester's run-in… predicted
Previous three meetings in italics
Arsenal (a) - win
Leicester 2 Arsenal 5, September 2015
Arsenal 2 Leicester 1, February 2015
Leicester 1 Arsenal 1, August 2014
Arsene Wenger's side may be only one of two top flight teams to best Leicester this season but even that 'been-there-done-that' experience may not help them – especially since that victory came courtesy of a brilliant performance from Alexis Sanchez, who is currently out-of-sorts after a spell of injury.
Arsenal will most likely take the game to Leicester, fuelled by their home status and that away win in September. Leicester's style is suited to countering this perfectly and the smart money is on them making it two big victories on the road in two.
Norwich (h) – win
Norwich 1 Leicester 2, October 2015
Norwich 1 Leicester 2, February 2012
Leicester 2 Norwich 3, March 2011
Defensive organisation is a nice idea but one that Alex Neil's side appear to eschew. Leicester should take all three points here, but a tougher, tighter team drilled within an inch of their lives not to concede could provide some resistance at the King Power. Cue their next opponents…
West Bromwich Albion (h) – draw
West Brom 2 Leicester 3, October 2015
West Brom 2 Leicester 3, April 2015
Leicester 0 West Brom 1, November 2014
Despite picking up an excellent 2.38 points-per-game against teams in the bottom half, recent stalemates against the likes of Bournemouth and Aston Villa have posed interesting questions of Claudio Ranieri's team. Can their swashbuckling style break down a defence that has its back well and truly up against the wall?
Tony Pulis' men will be looking to see off any hint of relegation worries by this time against their Midlands counterparts. They may just halt Leicester's charge.
Watford (a) - draw
Leicester 2 Watford 1, November 2015
Leicester 2 Watford 2, February 2014
Watford 0 Leicester 3, November 2013
Watford had the better of the encounter between these two sides in November until a rush of blood to Huerelho Gomes' head gifted the home side two goals.
Fine margins. Leicester got the rub of the green then but they may not at Vicarage Road, where Quique Sanchez Flores' defence is tough to break down. The Hornets have conceded just 11 goals at home, the fourth-least of all sides, behind only Manchester United, Arsenal and Tottenham.
Newcastle (h) – win
Newcastle 0 Leicester 3, November 2015
Leicester 3 Newcastle 0, May 2015
Leicester 1 Newcastle 0, January 2015
Newcastle's away record is so poor that this should be a whitewash. If Steve McClaren's side have any nous about them (and, to be fair, if their injury pile-up clears up), they will sit deep and allow little space down the inside channels that Leicester love to exploit. That seems unlikely.
Crystal Palace (a) – loss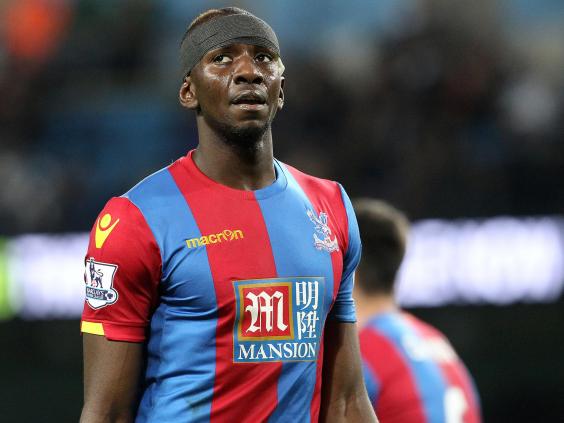 Leicester 1 Crystal Palace 0, October 2015
Leicester 0 Crystal Palace 1, February 2015
Crystal Palace 2 Leicester 0, September 2014
Alan Pardew's side are in an awful rut and, although they have started scoring again, their record of three goals in eight league games is anaemic stuff. Exactly the right time for a turn-around in form, then?
This is probably the most debatable prediction of the lot here but, by 19 March, Yannick Bolasie should be fit again. The dynamic wideman, alongside team-mate Wilfried Zaha, is exactly the type of player who could expose Leicester's chief weakness – their unprotected flanks.
Leicester's system demands they play very narrow, leaving space outside. The only joy that Liverpool found at the King Power a few weeks ago was on the wings and, if they had been slightly cannier early on, they could have avoided defeat.
Palace's dangerous wide-play may just help them do that. They may even pick up maximum points.
Southampton (h) - draw
Southampton 2 Leicester 2, October 2015
Leicester 2 Southampton 0, May 2015
Southampton 2 Leicester 0, November 2014
A late Jamie Vardy goal rescued a point for the Foxes at St Mary's in October, after a dogged, determined display from Claudio Ranieri's men. By that time, though, Southampton should have wrapped up the win, having dominated much of the match.
Away from home, the Saints don't score many but they keep it tight at their own end too. Ronald Koeman's side have shipped just 11 on the road this term and should be well-suited to stopping Leicester's advances. A point a piece.
Sunderland (a) – win
Leicester 4 Sunderland 2, August 2015
Sunderland 0 Leicester 0, May 2015
Leicester 0 Sunderland 0, November 2014
Even Sam Allardyce does not seem capable of stemming the tides flowing through Sunderland's backline.
Though they've generally kept it tight at the Stadium of Light under the former West Ham United manager's stewardship, the Black Cats have still managed to lose on four of eight occasions and struggled against top half teams.
West Ham (h) – win
Leicester 2 West Ham 1, September 2015
West Ham 1 Leicester 2, August 2015
Leicester 2 West Ham 1, April 2015
The Foxes dispatched Slaven Bilic's men with some ease at the start of the season, when the Hammers were beating the big boys away and struggling to see off stragglers at home. Now, the tables have turned, with decent results at Upton Park undermined by inconsistency on the road.
All things considered, unless West Ham drastically improve when outside of east London, a Leicester win seems the best bet.
Swansea (h) – win
Swansea 0 Leicester 3, December 2015
Leicester 2 Swansea 0, April 2015
Swansea 2 Leicester 0, October 2014
It remains to be seen whether Swansea's relative defensive solidity under Francesco Guidolin is here to stay. The Italian is unbeaten after three games in charge so far, but with his side in the mire of a relegation battle, it's difficult to say whether this is the start of new, tough-to-beat Swans.
What's certain is that they were rolled over by Leicester at the Liberty in December, with Riyad Mahrez claiming a brilliant hat-trick. If the Algerian's still fit and in form by April, he'll fancy his chances against Swansea again.
Manchester United (a) – draw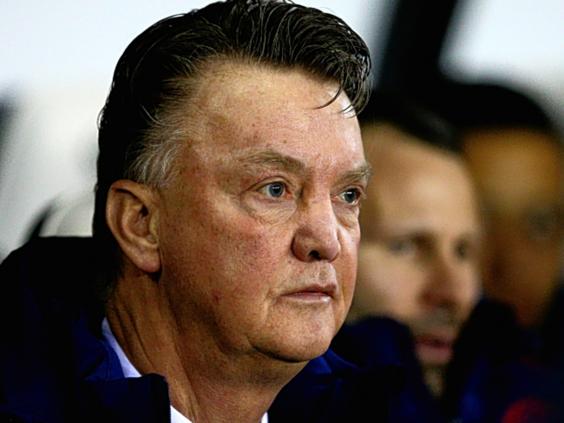 Leicester 1 Manchester United 1, November 2015
Manchester United 3 Leicester 1, January 2015
Leicester 5 Manchester United 3, September 2014
If there's one thing to say for Manchester United's home form this season, it's that they don't concede a lot. They also offer precious little space in behind, the type on which Leicester usually thrive.
By late April, the pressure on Leicester will be mounting, whether they think they have anything to lose or not and Louis van Gaal's side may still have a top-four place to chase. This will be tighter than people think.
Everton (h) – win
Everton 2 Leicester 3, December 2015
Everton 2 Leicester 2, February 2015
Leicester 2 Everton 2, August 2014
Roberto Martinez does not surrender his front-foot principles, not even in the dying minutes when one goal up. He will not bunker down and play for a point and, as with so many sides have found against Leicester this season, that will probably be their downfall.
Chelsea (a) – win
Leicester 2 Chelsea 1, December 2015
Leicester 1 Chelsea 3, April 2015
Chelsea 2 Leicester 0, August 2014
Before last Saturday, the defining moment of the Foxes' season so far had been their home victory over Chelsea. It was also the nadir of the defending champions' campaign and spelled the end for Jose Mourinho.
Guus Hiddink's side may, potentially, have a taste for revenge come the last day of the season and it's hard to forecast this far ahead. However, even when accounting for their upturn in form under the Dutchman, Chelsea look like a side with the verve and energy drained out of them. If they have little to play for on the last day, they may not offer much resistance.
Points: 28 out of a possible 39
Season total: 81 points
So, can they do it?
Although it's not enough to guarantee the title, 81 points would be a sizeable total for this Premier League season, which has seen inconsistency across the board and had no stand-out team performance - none that is, except Leicester. Can they do it? With a run-in that's not particularly easy nor overly difficult, there's no reason why not.
Do you agree? Probably not. Let us know in the comments whether you think Leicester will win the title...