We've seen some absolutely stunning goals over the years when it comes to the Goal of the Month award, but there won't be a single winner that will make you feel as good as Jay Beatty's penalty strike.
11-year-old Celtic fan Beatty – now known as 'Wee Jay' – suffers from Down's Syndrome, but that has not stopped him becoming a familiar face at the home of the Scottish Champions. He first appeared when former striker Georgios Samaras picked him out of the crowd to participate in the side's Scottish Premiership celebrations last season.
Last month, he had the privilege of scoring a half-time penalty in-front of thousands of fans roaring him on as Celtic took on Hamilton at New Douglas Park on January 19. His memorable moment came after giving the squad a team talk before kick-off, and the video of the goal has quickly gone viral.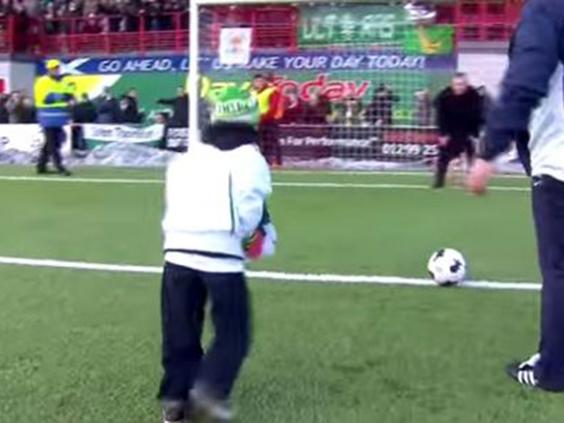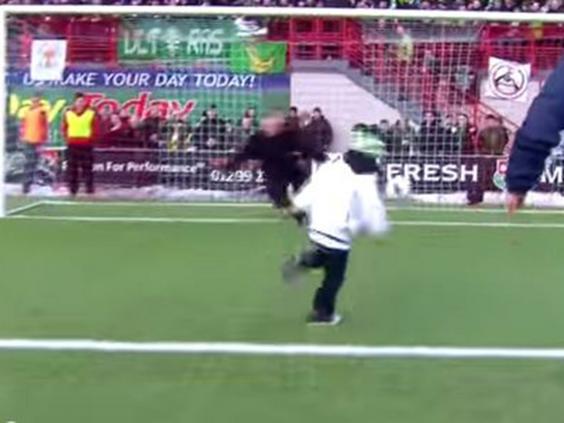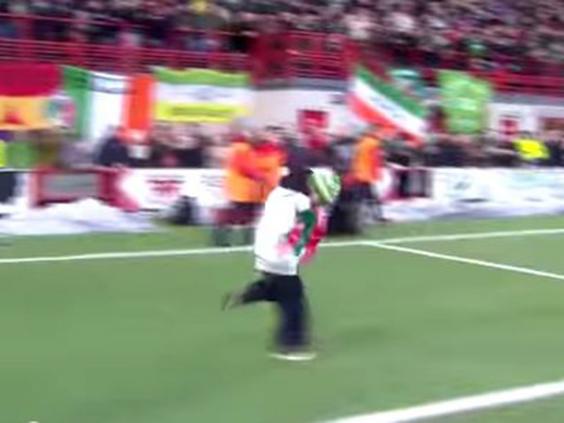 Jay soaks up the adulation from the crowd as he celebrates with a victory lap in front of both sets of fans, who cheer him on every step of the way.
Watch the goal below...
However, what happened next was truly heart-warming.
Jay's goal was entered into the Scottish Professional Football League's Goal of the Month competition, which is chosen by the fans via a vote.
Not only did Jay take the award, he did so with a record margin, scoring 97% of the vote, and despite Samaras since moving to Saudi Arabia to continue his playing career, he sent Jay a video message to break the news to him.
In the video, Samaras adds: "Well done on such a great job – I miss you and hope to see you soon."
Watch Samaras's touching message to Jay below...
Jay's father Martin Beatty added that it was a wonderful feeling to see his son getting the chance to live his dreams.
The 10 biggest sporting events of 2014 on Twitter
The 10 biggest sporting events of 2014 on Twitter
1/10 1. #WorldCup2014 / #WorldCup

The tournament in Brazil was a classic, with the 7-1 semi-final victory for Germany over hosts Brazil being the most tweeted about moment of the tournament.

Getty Images

2/10 2. #CommonwealthGames

John Barrowman's appearance in the opening ceremony and the Queen 'photobombing' were a couple of the most talked about moments.

Getty

3/10 3. #Wimbledon2014

Andy Murray returned as defending champion but could only reach the quarter-finals at which stage he was knocked out by Grigor Dimitrov. Novak Djokovic beat Roger Federer in a five-set thriller in the final.

GETTY IMAGES

4/10 4. #AusOpen

Perhaps a surprising inclusion so high up the list. Stanislas Wawrinka was the surprise winner of the Australian Open, with the Swiss beating Rafael Nadal in the final.

GETTY IMAGES

5/10 5. #WorldCupFinal

The final between Germany and Argentina generated huge interest, with Mario Goetze scoring a deserved winner for the European team in extra-time.

AP Photo/Victor R. Caivano

6/10 6. #Glasgow2014

An alternative hashtag for the Commonwealth Games.

Twitter

7/10 7. #Sochi2014

The iconic image for many from the Games in Sochi was the failure of the fifth ring to light up during the opening ceremony. The hosts brilliantly worked a joke about the mishap into the choreography of the closing ceremony.

Twitter

8/10 8. #BBCSochi

Perhaps the most entertaining part of the Winter Olympics was the wild commentary of Aimee Fuller, Ed Leigh and Tim Warwood as Jenny Jones won bronze in the slopestyle event. Some didn't enjoy it so much, with over 300 people complaining to the BBC.

PA

9/10 9. #GrandNational

This great horse race continues to be one of the biggest sporting events of the year. Pineau de Re came through in first at Aintree.

Getty Images

10/10 10. #FACupFinal

Arsenal finally ended their trophy drought in a thrilling final at Wembley that saw the Gunners come from two goals down to beat Hull City 3-2.

AP
"Not many of us get to live our dreams and Jay is getting to live all our dreams," said Mr Beatty. "Thank you to everyone for making this possible - we are so grateful and proud."
Reuse content