Andros Townsend has admitted he turned his back on a love affair with Newcastle United in order to save his England career.
The 25-year-old, who left Newcastle for Crystal Palace this summer after just six months on Tyneside, has reclaimed his place in the international squad this week having been selected by interim manager Gareth Southgate as a replacement for the injured Raheem Sterling.
Despite being unable to help Newcastle avoid relegation during his 13 games for the club, Townsend nonetheless broke into Roy Hodgson's provisional squad for Euro 2016 before failing to make the final 23-man travelling party to France.
But having earned the affection of the Newcastle supporters during his brief stint at St James' Park, Townsend admits he has been forced to endure criticism for leaving the club following their failure to retain their Premier League status.
"Yes of course (I have had stick), but it is to be expected," Townsend said. "If they weren't too bothered about me leaving it would have meant that I didn't do a good job.
"But the fact that they were giving me stick just means that I did well there.
"Obviously I would have liked to have stayed but it wasn't meant to be.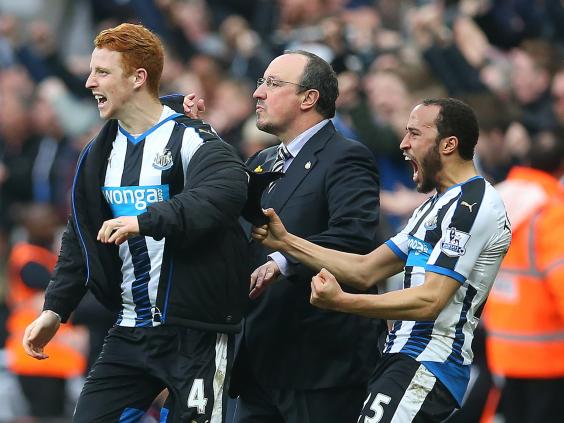 "I played well enough in the time I was there, I gave my all to keep the club and at one point it looked like we were going to stay up, but unfortunately it didn't happen.
"I got the opportunity to stay in the Premier League and I had to take it."
Townsend's £13m move to Selhurst Park has seen the former Tottenham winger reproduce the form he displayed under Rafael Benitez at Newcastle.
And he insists that working under Benitez, and earning the adulation of the Newcastle supporters, made it a wrench to leave the north-east.
"It was the first time in my career that I actually did feel loved, and did feel right," he said. "The fans were great with me, everyone loved me.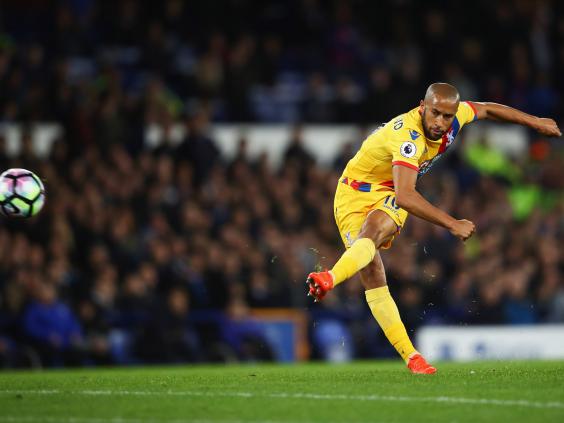 "On the last game of the season against Spurs, the standing ovation when I got subbed off was incredible – it made the hair on my arms stand up.
"It was extremely difficult to leave that, but football is a short career and sometime you use your head as opposed to your heart.
"Obviously I would have liked to have prolonged my career at Newcastle – who knows, maybe one day I could end up back there before I retire?"
Townsend insists, though, that he would have stayed at St James's but for the lure of the Premier League and opportunity to regain his England place.
"It did cross my mind to stay but I need to be playing Premier League football if I want to make the most of my career," he said. "A year taking a step back in the Championship when at Spurs, I wasn't as playing as much as I'd have liked to, I decided I couldn't really do that.
"I made the tough decision. Nobody knows what is going on in your head. Everyone on the outside goes 'ahh he's left Newcastle, gone to Palace, it must be about the money;' but nobody seems to think us players are actually motivated about getting the best out of themselves, making the most of our career, playing in the greatest division in the world.
"England featured in that decision. Roy (Hodgson) did say it didn't matter if I was playing in the Premier League or Championship, but when he left I knew if I was playing in the Championship it would it was nigh on impossible to get in the squad so it was a factor in my decision.
 "Rafa (Benitez) understood.  When I made my decision I dropped him a text to let me know and he texted to congratulate me on my England call-up.
"He understood and all is well there."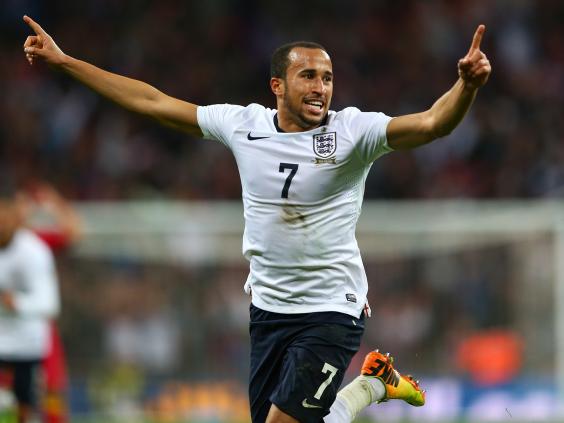 Townsend goes into the World Cup qualifiers against Malta and Slovenia approaching the third anniversary of his goalscoring debut against Lithuania.
Three years on, with eleven caps and three international goals to his name, he admits he must now focus on the player he has become rather than the one he was.
"Three years is a long time ago and I don't want to compare myself to a previous time," he said. "Three years ago, I only scored one goal in the Premier League all season.
"Maybe I was taking people on more and being more exciting, but now I have matured a lot and am getting crosses early into the box.
"That is getting me more assists and hopefully I am getting more goals. I am pleased with where I am right now."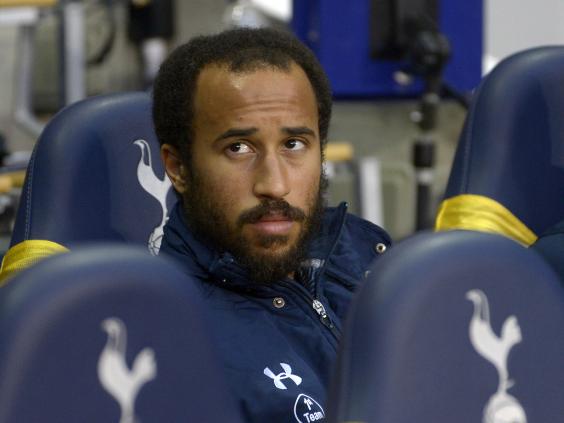 Having left Tottenham following a post-match clash with the club's fitness coach, when manager Mauricio Pochettino insisted Townsend's time was up at White Hart Lane, the player himself believes he has now emerged from the dark days of his final months at the club.
"It was an extremely difficult time in my career," Townsend said. "I was being given the chances, but for whatever reason I just wasn't playing well.
"I was playing in the under-21s but I still was not playing well and I was not happy with my form.
"It was obvious I was not going to play at Spurs. I did not have a future there.
"I had the incident and didn't play at all after that. I came to realise that it might not happen at Spurs and I needed to get myself in the best shape possible for January and I did that.
"I have moved on from that to better things."
Reuse content