Manchester United manager says he does not know why Angel Di Maria failed to report for duty on the club's pre-season tour of the United States.
The 27-year-old's whereabouts remain a mystery after a poor maiden campaign in English football led to speculation that the £59.7m midfielder will leave Old Trafford this summer.
Paris Saint German are in talks with United about rescuing Di Maria from his North West nightmare, but Van Gaal refused to comment when quizzed on the subject this morning.

"I don't know where he is," he said during a blunt exchange following a 2-0 defeat to Laurent Blanc's Les Parisiens in Chicago.
"You can ask that every week but I don't answer that question."
Van Gaal continued to bristle as reporters continued to ask about the wantaway Argentine before being quizzed by a reporter from Kurdistan where Di Maria's next club would be.
"He is not going to Kurdistan," Van Gaal joked.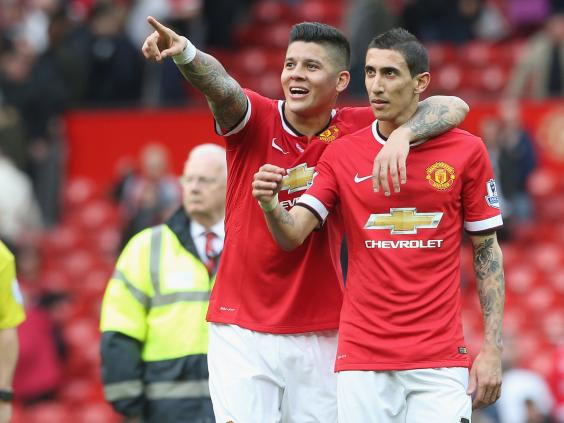 Reports in France suggest a £46m deal is close to being concluded despite his torrid form last season. Di Maria also suffered off the pitch and had to move out of his Cheshire home after an attempted burglary in February.
PSG boss Laurent Blanc, who was more forthcoming in his post-match press conference, hopes the negotiations can be finalised in the coming days.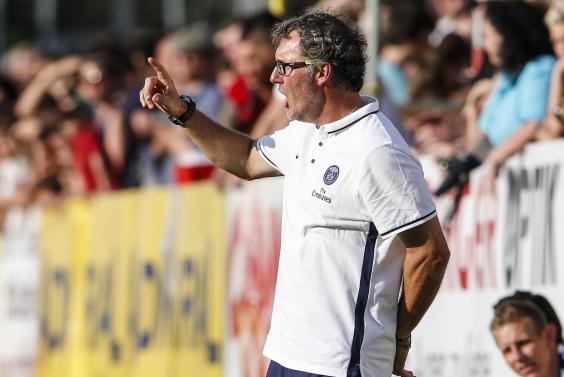 "Manchester United and PSG are two big clubs and negotiations can be difficult but we are close to the end," Blanc said.
Despite a disappointing end to their pre-season trip to America, Van Gaal refused to criticise his players for a poor defensive display in Illinois.
"It's better when you win but I was rather satisfied," said the 63-year-old.
United's next match is the Premier League curtain-raiser against Tottenham Hotspur at Old Trafford on 8th August.
Reuse content