Manchester United fans are getting very excited about the potential arrival of £36m man Anthony Martial.
The Monaco striker is on the verge of completing a move after being given leave by the France international squad to travel to Manchester.
With a price tag of that magnitude at the age of just 19, he's got to be good.
But as United supporters look to find out as much as they can about the France international, they might discover something they'd rather not know.
A recent tweet from the striker revealed that he's a fan of Fifa. No surprises there.
But the screen grab he posted, showing himself 6-0 up at half-time, revealed that he had been playing as Liverpool.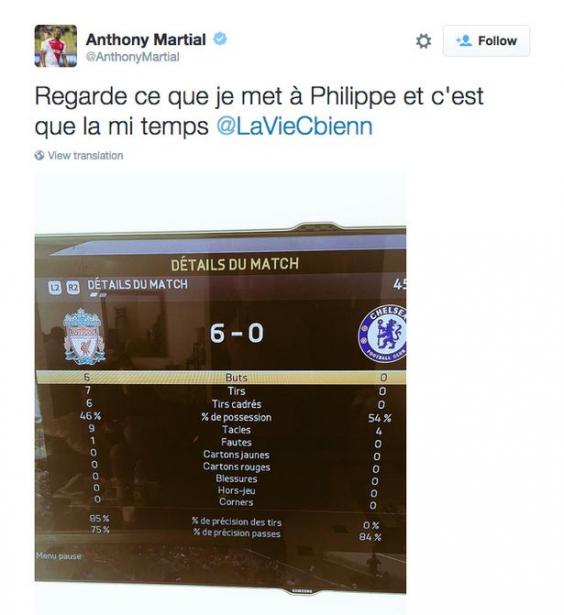 Whilst not conclusive proof he's a fan of Manchester United's arch rivals, the idea of a Manchester United player using Liverpool as their preferred team on Fifa won't sit comfortably with supporters.
Reuse content