Arsenal have no plans - at this time - to stock Petr Cech-inspired scrum caps in their club shops.
Cech, who announced his arrival at Arsenal from rivals Chelsea on Monday afternoon with a heartfelt goodbye to fans of the Blues, has worn a protective cap since fracturing his skull after a challenge from then-Reading midfielder Stephen Hunt back in October 2006.
When contacted by The Independent, Arsenal confirmed that they do not have plans to stock the item, sure to be a hit with Gooners, for the time being.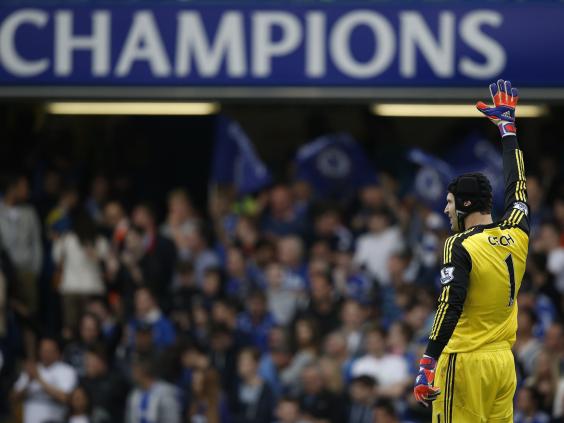 They also confirmed that no requests from supporters had been made to introduce the item in the club shop.
Arsenal unveil new signing Petr Cech - in pictures
Arsenal unveil new signing Petr Cech - in pictures
1/7 Arsenal unveil Petr Cech

Arsenal unveil Petr Cech as their newest signing

Getty Images/Arsenal

2/7 Arsenal unveil Petr Cech

Arsenal unveil Petr Cech as their newest signing

Getty Images/Arsenal

3/7 Arsenal unveil Petr Cech

Arsenal unveil Petr Cech as their newest signing

Getty Images/Arsenal

4/7 Arsenal unveil Petr Cech

Arsenal unveil Petr Cech as their newest signing

Getty Images/Arsenal

5/7 Arsenal unveil Petr Cech

Arsenal unveil Petr Cech as their newest signing

Getty Images/Arsenal

6/7 Arsenal unveil Petr Cech

Arsenal unveil Petr Cech as their newest signing

Getty Images/Arsenal

7/7 Arsenal unveil Petr Cech

Petr Cech is unveiled as an Arsenal player

Getty Images/Arsenal
Reuse content