Arsene Wenger has indicated he is happy with his current attacking options, leading to suspicions that Arsenal will not sign a new striker before the close of the transfer window.
The Gunners have been linked with various attacking targets this summer, with Mario Balotelli, Loic Remy and Edinson Cavani among those most consistently rumoured to be on their way to the Emirates.
Arsenal struggled in the absence of Olivier Giroud last season, with the France international looking tired towards the end of last term's campaign with such a reliance on his presence.
Whilst the Gunners have an array of attacking options, they lack typical centre-forwards. However, Wenger seems satisfied with those he has at his disposal.
"We have [Yaya] Sanogo who will be an important asset, we have Giroud, we have Lukas Podolski, we have Joel Campbell who can play centre forward," he said.
"We have Alexis [Sanchez] and [Theo] Walcott coming back. Let's not forget that."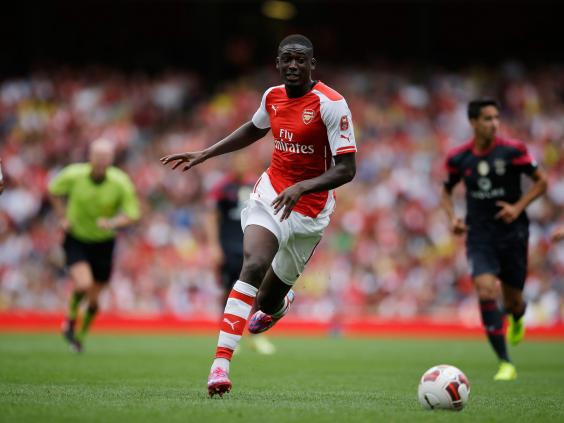 Whilst Sanogo impressed in pre-season - scoring four goals against Benfica - he has failed to begin regularly finding the net in competitive matches with no goals in his nine Premier League appearances to date.
Campbell may have impressed at the World Cup but is also yet to prove he can transfer that to domestic football in England.
Meanwhile, reports today suggest Arsenal will hold talks with Juventus this week over the possible transfer of Podolski. The German World Cup winner has scored 28 goals in 69 appearances for the Gunners but has found himself in a peripheral role. He was not included in the squad for the match against Everton at the weekend.
Sanchez and Walcott work better in wide areas, an issue highlighted when Sanchez was removed at half-time in the 2-2 draw at Goodison Park.
That has left Arsenal fans and pundits calling for the arrival of a centre-forward to directly rival Giroud - although Wenger's latest comments suggest they may be left wanting.