Arsene Wenger has hinted that he intends to buy a striker before tomorrow night's transfer deadline by saying that Arsenal are "active" in the market, although he could make no promises a transfer would be completed.
A frontman is at the top of Wenger's plans, after Olivier Giroud was ruled out until the end of December at the very earliest after breaking his right tibia in the 2-2 draw with Everton last weekend.
The Gunners had been linked with Loic Remy, but he completed his £10.5m move to Chelsea today.
Speaking to BBC Sport after his side's 1-1 draw with Leicester City, the manager said when asked if he would be making any more signings before tomorrow's deadline.
"Our attackers did well [today] but on the other hand they were not fantastic they didn't score. We are active in the window, we are working hard to find a solution," he said.
"We try very hard. Nobody can ever predict what can happen in the last 24 hours. But if we had to buy a player every time you didn't win a game it would be too easy. In the Premier League it is difficult to win games. That is the way it is."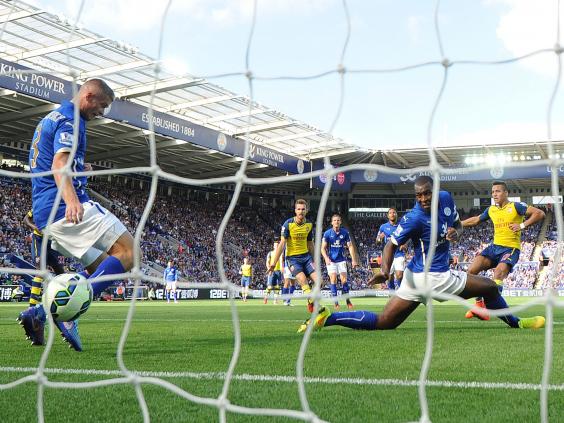 Alexis Sanchez put Arsenal ahead with his first Premier League goal, but Leonard Ulloa equalised just two minutes later for Leicester at the King Power Stadium in the draw.
Reuse content