Now that Atletico Madrid have effectively been stopped from spending money this summer, after their Fifa transfer ban was upheld, one of the first things the club will do is throw as much money as possible at Antoine Griezmann.
They had already planned to offer him a new contract of up to £12m a year - and thereby double his wages - but that is now imperative, as is leaning on any loyalty he has to the club. Whether that will be enough to stop him moving to Manchester United is debatable, especially since they can just activate his £87m release clause, but one thing that is certain is that this Court of Arbitration for Sport decision has instantly stopped so many cogs turning in the world transfer market.
That alone has huge implications, and a lot of potential consequences for many clubs well beyond England and Spain.
Manchester United summer transfer targets
Manchester United summer transfer targets
1/10 Gareth Bale - Real Madrid

The Real Madrid forward would be a marquee signing, the type that the Manchester United boardroom are keen to make, and The Independent has been told by sources from both United and Madrid that a deal is 'much likelier' than ever before. The player himself though is happy in the Spanish capital. Likelihood: 5/10

Getty

2/10 Alvaro Morata - Real Madrid

The Real Madrid forward fits the mould of the out and out No.9 Mourinho is looking for. Strong, quick and good in the air Morata figures to fit well in United's system in Ibrahimovic's place. A £60million deal could be done soon. Likelihood: 9/10

Getty

3/10 Andrea Belotti - Torino

Another of Europe's most promising players, Belotti is fast becoming well-known after his outstanding performances at Torino, where he has scored 37 goals in 64 appearances since 2015. His best years are still ahead of him aged just 23, which contributes to the incredible €100m release clause, applicable only to clubs outside of Italy, negotiated into his contract. Torino are in no hurry to sell and will drive a hard bargain with any deal likely to start at upwards of £70m. Likelihood: 7/10

Getty

4/10 Victor Lindelof - Benfica

United have been monitoring Lindelof for over a year with a deal now closer than ever. The young Swede nearly made the switch from Benfica back in January but United are confident the move will finally be completed soon. Likelihood: 9/10

Getty

5/10 Ivan Perisic, Inter Milan

United want to spend £35m on Perisic but Inter are holding out for closer to £50m. That said, Mourinho is a big fan and may be willing to go the extra mile to get him. Likelihood: 7/10

Getty

6/10 Willian - Chelsea

Mourinho is a huge admirer of Willian, who he signed in 2013 while at Chelsea. The pair won a Premier League title and League Cup double together the following year and it is believed that the United manager will do his best to sign the player, who has not been a regular starter in Antonio Conte's system. Whether Chelsea will allow him to leave, particularly to join Mourinho at their rivals is yet to be seen. Likelihood: 4/10

Getty

7/10 Fabinho - Monaco

An extremely versatile player Mourinho sees him more as a defensive midfielder and could be used to give Paul Pogba, last summer's big addition, more freedom. Monaco aren't in any rush to lose any more first team stars this summer though and are likely to demand a hefty fee. Likelihood: 7/10

AFP/Getty Images

8/10 Michael Keane - Burnley

Once seen as the ideal signing due to his Premier League experience and the presence of a buy-back clause which effectively gives United a 25% discount, interest in Keane has cooled with Lindelof now the preferred central defensive option. Likelihood: 5/10

Getty

9/10 James Rodriguez - Real Madrid

Rodriguez signed for Real Madrid in 2014 after taking over the World Cup in Brazil the same summer, where he won the goal of the tournament and golden boot awards. Despite his undoubted talent, he has failed to hold down a regular spot under Zinedine Zidane this season and Madrid will sanction a sale this summer. Likelihood: 3/10

Getty

10/10 Marquinhos - PSG

Mourinho is in the market for defensive additions with Jones, Smalling, Blind and Rojo all largely failing to convince. But, understandably, PSG are extremely reluctant to let Marquinhos leave and would demand in excess of £50m. Likelihood: 4/10

Getty
On the actual pitch and in the major competitions, one of the most formidable and aggressive sides have been somewhat neutered, especially since manager Diego Simeone had seemingly made such a virtue of the kind of extra kinetic energy that comes from overhauls.
It has actually been somewhat remarkable, and defied a lot of football logic. In the time since their 2013-14 Spanish title win, Atletico have brought in 26 players and let go 26 - excluding loans - but still maintained the same hyper-combative approach and level of competitiveness despite the complexion of the first XI so changing and so many stars going. A core of players like Koke and Diego Godin has remained but it is now they could actually do with an overhaul there that they are denied the opportunity.
There had been signs they were beginning to lose some of that crackle, that they needed the fire of new signings more than ever, especially since the 2016-17 season was their worst in five years.
Simeone had planned to start that process with signings like Alexandre Lacazette from Lyon and potentially the return of Diego Costa from Chelsea, but all of that is now up in the air, at least in terms of the start of the season.
This ban actually just prevents Atletico registering players rather than buying, and they have already said they will intend to make purchases and then agree short-term loans or maybe even park players, as Barcelona actually did when signing Arda Turan from Atletico during their own 'transfer ban' in 2015. Your leverage in any negotiations is immediately lessened, however, if you have to immediately go from trying to persuade a player to join to then offering up a load of caveats about how they can't actually play for the club for another few months.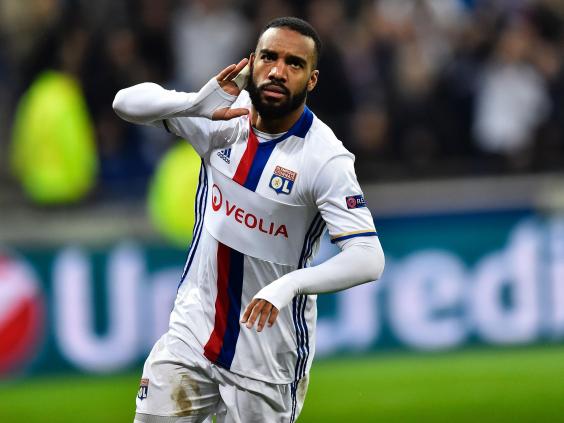 On the other side, it will actually alter negotiations for any selling clubs, since they no longer have one of the big Spanish sides to point at as a potential suitor. Then there's the ripple effect of planned moves, how one big transfer usually sets dominos in motion. Chelsea want to enhance their own forward line, for example, but that is now that bit more complicated since Costa can't leave for the one club he actually wants to leave for. The entire market, again, has been distorted.
Lacazette may not be an absolute top-tier forward, for example, but he is a fine player with a lot of clubs like Liverpool and Arsenal interested. Would it really appeal so much to the 26-year-old to hang around for Atletico when he knows their plans have now changed?
More pressingly, would it really appeal to Griezmann to stay, given one of his primary concerns is now properly winning major trophies at the age of 26 - something that bit more difficult for Atletico, given how the start of their season will be stunted?
Illustrating how complex that deal still is, there are sources close to negotiations who have completely different views on how this CAS development could divert it. Some think it makes it more likely that Griezmann will stay due to how his loyalty - and cash demands - will be played on; others think it will just convince him the time is right to go.
Antoine Griezmann career in pictures
Antoine Griezmann career in pictures
1/10 September, 2009

Griezmann makes his competitive debut at Real Sociedad, appearing as a substitute in his side's Copa del Rey defeat against Rayo Vallecano.

Getty

2/10 February, 2014

Griezmann earns his first cap for the national French side in an international friendly against the Netherlands.

Getty

3/10 July, 2014

Griezmann signs for Atletico Madrid for a fee believed to be close to his £24m buy-out clause.

Getty

4/10 August, 2014

Griezmann wins the Spanish Super Cup with Atletico after beating rivals Real Madrid.

Getty

5/10 September, 2014

The Frenchman scores his first goal for Atletico in a Champions League group stage match against Olympiacos.

Getty

6/10 May, 2016

The forward misses a penalty against Real Madrid in Atletico's Champions League final defeat.

Getty

7/10 July, 2016

Griezmann wins the Golden Boot at Euro 2016, with six goals and two assists in seven games, and is named the tournament's best player.

Getty

8/10 May, 2017

Griezmann and Atletico say goodbye to the Vicente Calderon in their final game at the stadium.

Getty

9/10 May, 2017

Griezmann and Atletico are beaten once again by Madrid in the Champions League. This time round defeat comes in the semi-finals.

Getty

10/10 Summer, 2017

An £84m move to Manchester United?

Getty
What happens with one of the summer's big sagas remains to be seen. One of Europe's big clubs, however, have just been levelled.
It changes the market, and changes the landscape.
Reuse content