In a long summer between seasons, transfer rumours are bandied about with frequently reckless abandon.
Various agendas are at work; some players and clubs are genuinely looking to make moves but there are also fat new contracts for agents and players to force their current clubs into signing, while newspaper inches need to be filled and online targets need to be met.
In short, Arsenal were linked with dozens of players this summer and only a handful of them will have been realistic targets for long-time manager Arsene Wenger.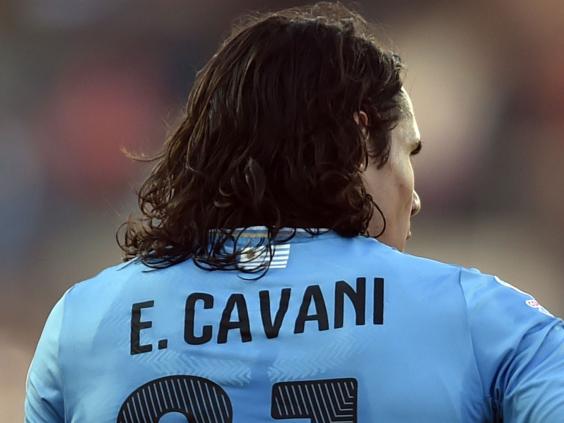 But where's the fun in looking at the legitimate targets?
In a summer of record spending by Premier League clubs - an estimated £870million was spent not including add-ons - Arsenal spent a miserable £13m, more than just two other clubs and failed to buy a single outfield player for their first-team (the only club in the top leagues in England, Italy, Spain, Germany and France).
Arsenal seemingly always seem a step away from real contention if only they had a a top class goalkeeper, centre-back, defensive midfielder and striker.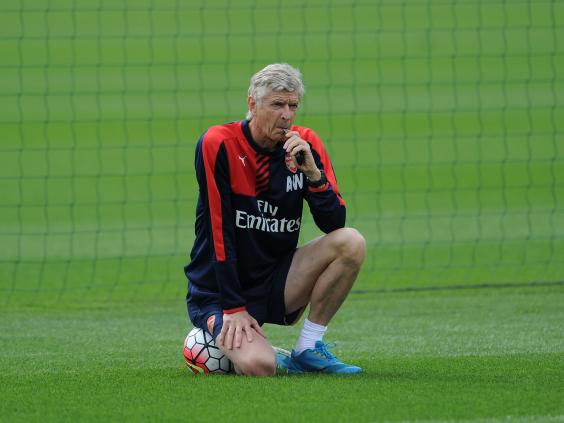 They filled one of those needs very early on with the (excellent) addition of Petr Cech from rivals Chelsea right at the start of the summer that sent fans and pundits into a frenzy.
Unfortunately, that was the only move that ended up being made when the window shut on Monday evening. We've looked back at some of the other players Arsenal were linked with this summer...
Players linked with Arsenal this summer
Players linked with Arsenal this summer
1/26 STRIKERS: Karim Benzema (Real Madrid)

A rumour that went on for the longest time before the Frenchman squashed it with a Tweet

GETTY IMAGES

2/26 Edinson Cavani (PSG)

Arsenal were said to be unwilling to pay the £50m fee as, at 28, he has no sell on value

Getty Images

3/26 Anthony Martial (Monaco)

Arsenal are probably glad they didn't go in for the teenager, given his huge fee...

GETTY IMAGES

4/26 Zlatan Ibrahimovic (PSG)

Linked to the club throughout the summer but ultimately stayed in Paris

Getty images

5/26 Pierre-Emerick Aubameyang (Borussia Dortmund)

The lightning quick forward has seemingly been linked to the Gunners forever, but the German club were keen to keep him

Getty Images

6/26 Gonzalo Higuain (Napoli)

Appeared a genuine target, but a huge release clause proved obstructive

Getty Images

7/26 Jackson Martinez (Ateltico Madrid)

Made all the right noises in wanting to join from Porto before Atletico Madrid made the move

GETTY IMAGES

8/26 Fernando Llorente (Sevilla)

Arsenal already have a strong, immobile, handsome striker - why would they need another?

GETTY IMAGES

9/26 Aleksandr Kokorin (Dynamo Moscow)

An unlikely rumour, considering the Russian's modest goal record

GETTY IMAGES

10/26 Alexandre Lacazette (Lyon)

Another that seemed a perfect fit for Arsenal, extremely quick, French and with a superb eye for goal

Getty Images

11/26 WINGERS: Marco Reus (Borussia Dortmund)

A world class talent who seems set to eventually join one of the Spanish giants. Playing in the same position as Alexis Sanchez, Arsenal probably didn't need him

Getty Images

12/26 Mario Gotze (Bayern Munich)

Said to be unhappy at his lack of game time under Pep Guardiola but that seems set to change this coming season

Getty Images

13/26 Pedro (Chelsea)

Interest seemed to fall away quite quickly after Manchester United and Chelsea got wind of his intention to leave

GETTY IMAGES

14/26 MIDFIELDERS: Grzegorz Krychowiak (Sevilla)

The Polish midfielder is a step up in experience and class to the ever-improving Francis Coquelin

15/26 Adrien Rabiot (PSG)

The talented youngster has long been linked with a move to north London, but it seems strange that PSG would want to lose one their prize assets

Getty Images

16/26 Geoffrey Kondogbia (Inter)

Like Schneiderlin, had been long mooted for a move to Arsenal but the Gunners were outspent by Inter's £25m move

Twitter/@Inter

17/26 William Carvalho (Sporting Lisbon)

We could just copy and paste the previous two entries. An injury over the summer and a high price-tag ended speculation

Getty Images

18/26 James Milner (Liverpool)

The lure of Champions League football wasn't enough for the former Manchester City man, who wanted a guaranteed starting place in central midfield

Getty

19/26 Victor Wanyama (Southampton)

Said 'it would be nice' to move to Arsenal a couple of months ago. Never seemed to be much interest from Arsenal's side

Getty Images

20/26 Sami Khedira (Juventus)

Arsenal were in negotiations for months and months but didn't offer enough in wages. Juventus nearly won the treble last season and coughed up

GETTY IMAGES

21/26 Arturo Vidal (Bayern Munich)

Arsenal and Manchester United had concerns about his knees and his fee. Pep Guardiola had no such worry

twitter.com/fcbayern

22/26 Moussa Sissoko (Newcastle)

Perennially Newcastle's best player, the powerful Frenchman is versatile and impressive - would have made a good addition to the squad.

Getty Images

23/26 Ezequiel Garay (Zenit St Petersburg)

The Argentina defender is forever linked with a move to the Premier League. Appears to be a name just plucked out of thin air whenever a team is in need of a centre-back

Getty

24/26 Tyrone Mings (Bournemouth)

Has all the tools to be a huge success (speed, strength, height) but £8m proved to much of a stretch for the inexperienced defender

Getty Images

25/26 Kostas Manolas (Roma)

Was a target no summer but rumours this time round seemed a bit baseless

GETTY IMAGES

26/26 Loic Perrin (Saint-Etienne)

Just plain strange

Getty Images
Who should Arsenal have signed? Let us know in the comments section below
Reuse content