Chelsea announced the signing of their new £30m man from Barcelona yesterday, but some have questioned which position Cesc Fabregas will take up at Stamford Bridge.
In recent years for Barcelona and Spain he has been an integral attacking part of the attacking 4-3-3 formation both of those sides like to employ.
Most often used in a free role behind Lionel Messi or wide on the left, the 27-year-old contributed 42 goals and 48 assists in 151 games for the Catalan giants.
He has even operated as a False 9 on occasions for the national team, but his strength at Arsenal was always in a deeper role, dictating games.
This is where he will likely operate at Chelsea.
How Spanish players have fared at Chelsea
How Spanish players have fared at Chelsea
1/7 Albert Ferrer

The right-back made 76 Premier League appearances for the Blues between 1998 and 2003 after signing from Barcelona. At one stage was the first-choice in his position at Stamford Bridge. HIT

2/7 Enrique de Lucas

Featured for Chelsea during the 2002/03 season after joining from Espanyol, making 25 league appearances but failing to score a single goal in the division. MISS

3/7 Asier del Horno

The left-back was transferred to Chelsea from Athletic Bilbao for £8m in 2005. But did not stay at Stamford Bridge for long. Despite being part of the Premier League-winning side in 2005/06 he returned to Spain to play for Valencia after just one season in England. MISS

4/7 Juan Mata

Won the Chelsea Player of the Season award in his first two seasons with the club, but when Jose Mourinho re-joined as Blues' manager at the start of last term he saw his first-team chances suffer with the emergence of Oscar in the playmaker role. Joined Manchester United for £37m in January. HIT

5/7 Oriol Romeu

Signed as a teenage prospect from Barcelona in 2010, the defensive midfielder has never quite shown his promise at Chelsea. Still on the books at Stamford Bridge but spent last season on loan at Valencia. MISS

6/7 Fernando Torres

Signed for a British-record £50m on deadline day in 2011. Much was expected for Liverpool's lethal forward. His time with the Blues has largely been a failure, however. He has scored only 45 goals in 172 matches in all competitions. MISS

7/7 Cesar Azpilicueta

The full-back has excelled in both right and left-back positions since he joined from Marseilles in 2012. The 24-year-old has successfully taken over the left-back berth from Ashley Cole, who has now left the club. HIT
At Barcelona, there was no room for him in a midfield three that was packed with quality. Just like Javier Mascherano became a centre-back because he couldn't dislodge Sergio Busquets, Cesc Fabregas had to move further forward because of the continued excellence of Xavi and Andres Iniesta.
While at Arsenal, Fabregas appeared to be the heir to their crown. He controlled football matches in a way that no Premier League midfielder has been able to before or since, bending and shaping entire games to his will.
Barcelona bought him to become the eventual replacement for Xavi, but the midfielder, now 34, is still not willing to hand over the reigns.
When Fabregas arrived in 2011 he knew he would have to be patient in a team that was busy dominating the world with their brand of tiki-taka, but £25m signings must play and so Fabregas was forced out of position. Even Iniesta has been shunted out on the left on occasions to accommodate the array of attacking talents at the Nou Camp.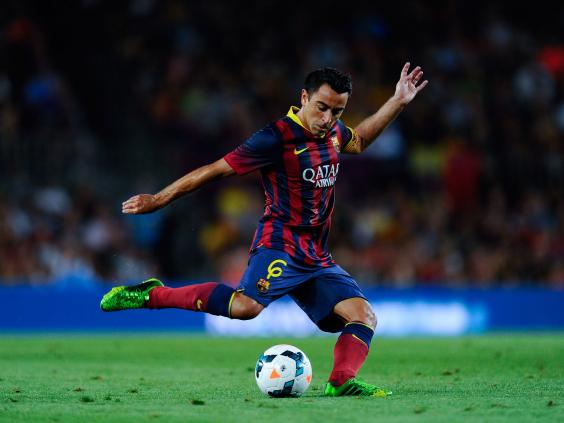 Plainly, Fabregas was not prepared to wait any longer. He found himself starting fewer matches last year than he had done in his previous two seasons, as Neymar was also added to the squad.
He made 28 of his appearances for Barcelona from the substitutes bench and that, coupled with playing out of his favoured position led to unrest.
But Barcelona's loss is Chelsea's gain; the Blues have lacked what Fabregas offers for a long time.
In fact the lack of true quality in midfield arguably cost the Blues last season's Premier League title, with Mourinho's team struggling to create chances on their way to crucial defeats against Crystal Palace, Aston Villa and Sunderland and a draw at home to Norwich.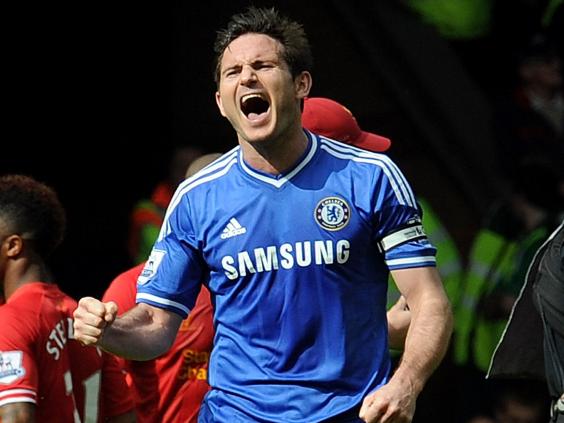 Some of that blame can be laid at the feet of misfiring strikers, but the inability of Chelsea to truly dominate games was all to apparent.
Since Michael Ballack left in 2010 and with Frank Lampard's ability to control games decreasing on a yearly basis, the Blues have lacked true quality in the centre of the park.
Ramires has become a true favourite among Chelsea supporters for his energy, pace and ability to score vital goals, but few would call him anything more than average in possession. John Obi Mikel is a calming presence, but he is too slow in possession and too willing to pass sideways or backwards.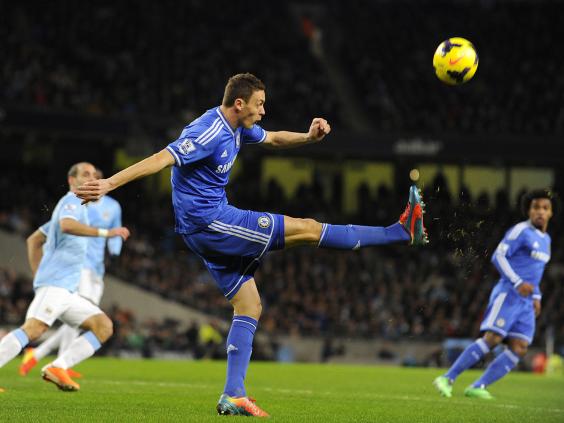 Injuries ruined Michael Essien's career but even at his rampaging best his game was all brawn over beauty.
Roman Abramovic appointed Mourinho with the task of making Chelsea a more attractive team to watch. Fabregas represents the next step in this remodelling of a club that still bears the marks of his first spell in charge.
The sale of Juan Mata still remains an odd one giving his quality on the ball, but the £42.5m raised from his sale to Manchester United has been reinvested and Chelsea should be a stronger team next season because of it.
Nemanja Matic's arrival in January was the first step to changing the culture at Chelsea. The tall Serbian marrying exquisite technique with a physically imposing stature that allowed Chelsea to dominate against Manchester City and Liverpool.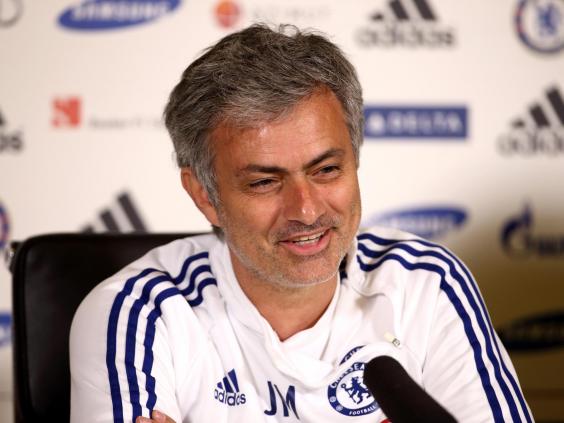 Mourinho has plenty of options in the positions were Fabregas has been plying his trade the last three years. Eden Hazard, Oscar, Willian and Andre Schurrle will battle for the three places behind £35m recruit Diego Costa.
Fabregas has been brought to the club to sit alongside Matic.
The Frank Lampard era is over at Stamford Bridge, the Cesc Fabregas one is about to begin.