Jose Mourinho will be forced to sell one of his foreign players this summer as Chelsea desperately attempt to offload Fernando Torres.
The Blues recently announced the re-signing of Didier Drobga, who won two Premier League titles and lifted the Champions League during his last spell at Stamford Bridge, in a move which now means they have too many foreign players.
Under domestic and Champions League rules relating to the home-grown quota, only seventeen players from abroad are permitted to be over the age of 21 in Mourinho's 25-man squad and Chelsea currently have 18 overseas stars fighting for a place in the first-team.
John Obi Mikel is another player who could be sacrificed should clubs be deterred by Torres' £175,000-a-week salary.
The Spain international, who has scored 45 goals in 172 appearances, has endured a torrid time of it in London after his £50m move in 2011 and missed an open goal in the 2-1 win over Olimpija Ljubljana last week.
Mourinho is hopeful that Atletico Madrid will follow up their interest in re-signing the 30-year-old with a concrete offer, while Monaco are understood to be monitoring his situation in case Radamel Falcao leaves for Real Madrid.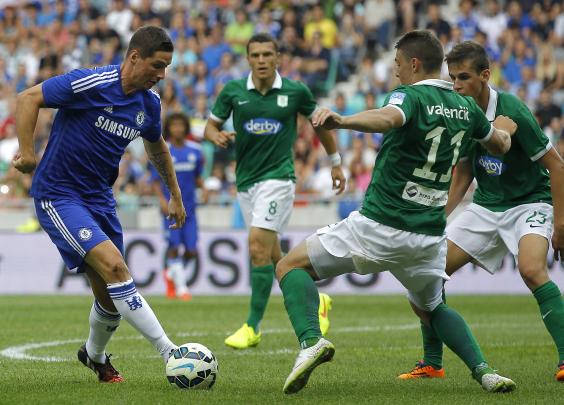 The worst case scenario for the former Porto and Inter Milan manager would be losing Petr Cech, should neither Torres or Mikel be sold, after the return of Thibaut Courtois.
"From the group you are expecting us to have as a squad, I have to send one away because we have one extra foreign player," Mourinho told the Daily Telegraph.
"So from all these players, if you think all of them have to stay, you are wrong. One of them has to go."
Romelu Lukaku, also linked with a switch to either Everton or Madrid, still qualifies as being under 21-years-old and so the Blues must find someone else to extradite.
While new £30m capture Cesc Fabregas may be classed as 'home-grown', after spending almost a decade at Arsenal, the situation still provides Mourinho with a considerable headache.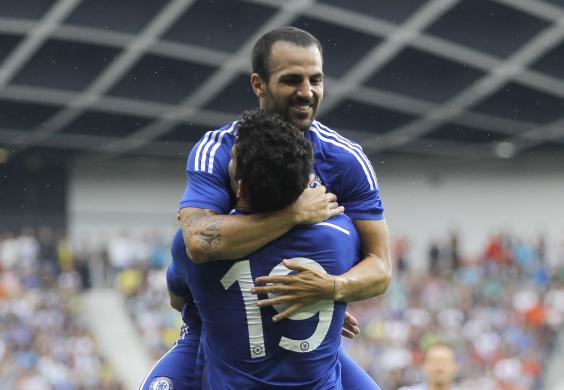 The Stamford Bridge chief is also pushing ahead with pre-existing plans to bed academy products into the starting line-up over the coming years. Andreas Christensen and Nathan Ake are expected to be included in his squad, while Izzy Brown, Lewis Baker and Dominic Solanke will train with first-team.
"My conscience is, for example, to say to you that I think Baker, Brown, Solanke, if in a few years they are not national team players, I should blame myself," Mourinho added.
"They are part of a process the club started without me. Now, we have players who will be Chelsea players.
"And when they become Chelsea players, they will become England players, almost for sure. I'm not saying we're doing it just for English football, because it is also about us.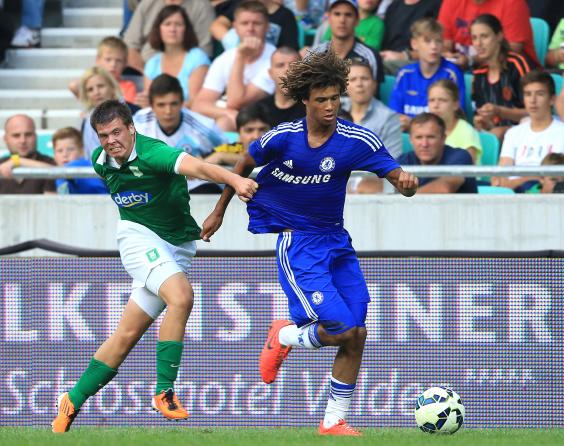 "At the moment, officially in the first team squad, not under 21s coming to join us now and again, we have Christensen, Ake, probably another one because I want to have one more English player.
"Baker, Brown, Solanke and Jeremy Boga. These four are not going to be in my squad because I cannot have 30 in my squad, but these four are going to work with us all season and these four are going to be Chelsea players.
"These three are English – Brown, Solanke and Baker – they have to be Chelsea players and they have to be national team players. They have to.
"And I have this feeling that our academy is bringing players to our level.
"Chelsea will have a strong team with Christensen, Baker, Brown, Solanke, Boga and Kurt Zouma in two or three years, which is the end of my contract.
"English guys or seven or eight guys from the academy – home-grown players. It's a complete turnaround. At the moment, you look at the Champions League list and John Terry is the only one club trained."
Reuse content