Diego Costa's Chelsea exit has been all but confirmed after the Spaniard revealed that he is 'no longer wanted' at the club.
According to the forward, manager Antonio Conte told him he no longer features in his plans, thereby opening the door for a summer transfer out of Stamford Bridge.
A return to Atletico Madrid seems the likeliest option but Costa's impending departure now leaves Chelsea desperate to sign a new forward as they look to enhance their Premier League-winning squad for next season.
Here, we take a look at five forwards the club have been linked to in recent weeks and assess their suitability:
Romelu Lukaku
The Belgian forward has long been cited as Antonio Conte's top transfer target and following the news that Costa is 'no longer wanted' at the club, the stage is surely set for a multi-million summer transfer.
Powerful, bullish and instinctive, Lukaku shares many of the same attributes with Costa and would make a fitting replacement for the Spaniard. Given his strength on the ball and ability to harass opponents' backline, the forward would be more than capable of providing the same sort of service that Costa has done these past three years at Stamford Bridge. And at just 24, the Belgian has years ahead of him with which to hone his trade and improve.
What's more, The Independent understands that Lukaku has already made up his mind to go to Chelsea, and has turned down Manchester United for a return to the Bridge that will cost upward of £80m. On Tuesday he gave a number of clues to his future while on international duty with Belgium, stating that he "knows what's happening". Significant progress has already been made on a move to the new champions so it seems, then, that it's only a matter of time before the deal is announced.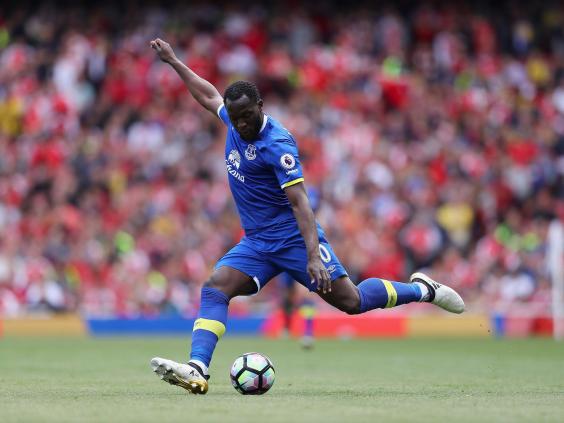 Alvaro Morata
Less overwhelming but far more sleek and predatory, Morata makes for a very different striker to Lukaku but would nonetheless greatly enhance Conte's side. The Spaniard has been linked to the Bridge in recent weeks and news that the player is unhappy with his peripheral role at Real Madrid will be music to Chelsea's ears. At £50m, he'd make for a cheaper option too.
With his big club pedigree, having played for Juventus and Real over the past seven years, Morata has already proven his worth on Europe's top stage, scoring in the 2015 Champions League final for Juve. He enjoyed a stellar season the season after, netting 20 times in 43 appearances as Zinedine Zidane's men won La Liga and the Champions League.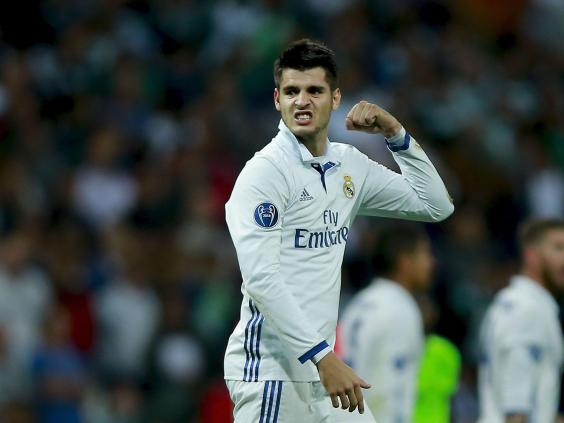 And although Morata may lack the bullish power of Lukaku, is superior hold-up play would undoubtedly augment Chelsea's front line. Questions have been raised over Lukaku's surety of touch whereas Morata's tidy work with the ball at feet makes him a better bet. He brings others into play, as indicated by his six assists in his last 1364 minutes. Lukaku has half the assists in more than twice the time. 
Mauro Icardi
Another 24-year-old to have been linked with Chelsea but, with a £96m price-tag on his head, Icardi certainly represents the most expensive option available. Even so, there are signs to suggest that the Argentine could be worth it.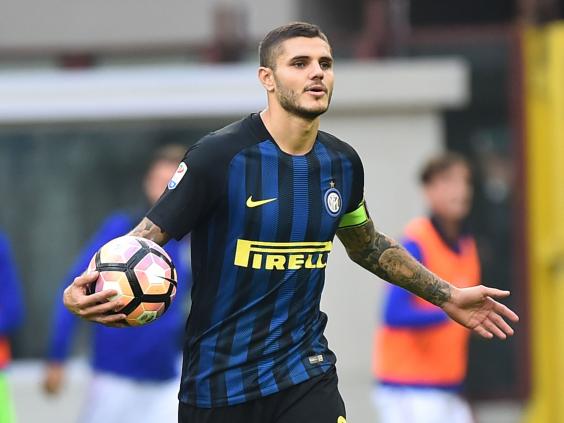 Aggressive and wired like Costa, Icardi has also been blessed with more pace and ability than the Spaniard. And with an instinctive eye for the net – he's scored 24 goals in 34 league appearances for Inter Milan this term – Icardi is a proven goal-scorer. Assuming Eden Hazard stays at the Bridge next season, there is huge potential to forge a great partnership between the two – one that would be particularly explosive on the counter-attack. 
Icardi's name has dropped off in recent weeks but don't be surprised if he enters the fray again once the transfer window opens up.
Chelsea summer transfer targets
Chelsea summer transfer targets
1/10 1. Alvaro Morata, Juventus

Chelsea are reported to have already agreed a deal with the Spaniard, who has scored 15 league goals compared to the 9 of Karim Benzema despite playing 3 less games, but is often sidelined by the Frenchman, contributing to Morata's openness to a move this summer. €70m is the rumoured fee for the 24 year-old, which could happen if Chelsea fetch the £75-80 million it is thought Tianjin Quanjian will pay for Diego Costa.

Getty

2/10 2. Franck Kessie, Atalanta

The first of many Serie A players on the list is Atalanta's Franck Kessie, who scored six goals in 32 in the league from central midfield. The 20-year-old is subject of an offer from Roma, but it is thought that Conte sees the energetic Ivorian as a good option for the coming season and could intervene if the player decides to leave. A sum of just over £20m is expected to be enough to secure Kessie's signature.

3/10 3. Antonio Rudiger, AS Roma

The German centre back is one of two Roma players in contention this summer. At 24, Rudiger has been capped 12 times by the World Champions and has been a standout figure at the back for his club. He is quick for a centre half, comfortable on the ball and is relatively versatile having played all across Roma's back line during his time at the club. His price has been touted as £70m combined with the second Roma player on this list.

4/10 4. Radja Nainggolan, AS Roma

Fiery midfielder Nainggolan was the target of a Chelsea bid last summer, and it is thought that Conte could prise him away from Italy this time around, as part of a double swoop with Antonio Rudiger at £70m. He is a player the former Juventus manager knows very well, and would fit perfectly into Chelsea's side with his combative style. While Roma will be desperate to avoid letting two key players go in one hit, it may be difficult to turn down the right offer.

5/10 5. Alex Sandro, Juventus

Sandro is emerging as one of Europe's finest left backs and the Juventus man will be high on Conte's list of targets. He is far more mobile than Marcos Alonso and would unlikely find it difficult adapting to Conte's methods, which are largely similar to that of current Juventus boss Massimiliano Allegri. The player is also being tracked by Manchester City, and could cost upwards of £40m.

6/10 6. David Stockdale, Brighton

Asmir Begovic is likely to leave Stamford Bridge in search of regular first-team football, and David Stockdale is an option for Chelsea. The 31 year-old keeper is out of contract this summer and helped his current club secure promotion to the Premier League this season. However, his error in the final game gifted Aston Villa an equaliser and Newcastle top spot in the Championship, and Stockdale later posted on twitter that he was 'gutted to go out like that' and thanked Brighton's fans and staff, adding fuel to the fire over the exit rumours.

7/10 7. Ben Gibson, Middlesbrough

Gibson's stellar performances have been widely recognised over the course of this season and the 24-year-old centre back has worked his way into the England set-up. He is in a similar mould to the departing Terry and Conte is supposedly a big admirer of the £30m rated Middlesbrough man.

8/10 8. Romelu Lukaku, Everton

Ex-Chelsea frontman Lukaku is expected to finally leave Everton this summer, and was recently spotted with the West London club's technical director Michael Emenalo after Everton's loss at Stamford Bridge in April. Despite this, Manchester United are thought to be in the driving seat for his signature amid concerns from the player over whether he would fit into Conte's strict system. A £74m transfer is possible, but could be scuppered by Mourinho's interest.

9/10 9. Andrea Belotti, Torino

Another forward linked to Chelsea is Andrea Belotti, who at 23 has his best years ahead of him. The €100m release clause, applicable only to clubs outside of Italy, which was negotiated into his contract by club president Urbano Cairo, makes a move seem increasingly unlikely; nonetheless, the Italian is at the very least on Chelsea's radar this summer.

10/10 10. Alexis Sanchez, Arsenal

Arsenal forward Alexis Sanchez is thought to be seeking a move away from the Emirates this season after the Gunners' disappointing campaign. He has stalled over signing a new contract, and with his current deal expiring next summer, Chelsea's London rivals are at serious risk of losing their star man. While Wenger has insisted Arsenal no longer have to sell their best players, it could become a difficult situation if Sanchez wishes to stay in the capital and tries to force a move to Chelsea. Considering his contract situation, £55m could be enough to acquire the Chilean, with Bayern Munich apparently ready to offer exactly that at the start of the window.
Andrea Belotti
The Italian has been making waves across the continent, with Manchester United, Chelsea and AC Milan all linked to the forward. Torino face a real right to hold onto their prized possession who scored 31 times for club and country across the past season. 
Renowned for his hard-working ethic and desire on the pitch, such determination can turn seemingly lost causes into openings for his side while his speed on the ball can unsettle defences. Comparisons with Jamie Vardy have been drawn, but at just 23 years old Belotti has a much brighter future ahead of him.
The forward is only getting better and would make for an assured signing if Chelsea can pip their rivals to the youngster. It's understood Torino want around £50 for the striker, a figure the Blues would be more than capable of meeting.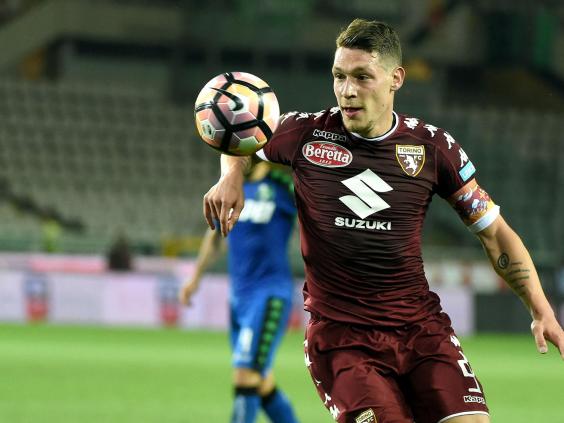 Alexis Sanchez
Last but not least, Arsenal's main man Alexis Sanchez. With just one year left on his current contract, and following reports of disillusionment at the club, the Chilean has subsequently been linked with a move away from the Emirates. 
Chelsea, Manchester City and Bayern Munich have been touted as potential destinations. It's thought Sanchez has demanded a wage of more than £200,000 a week while the guarantee of Champions League football is another must for the forward. Chelsea can offer both and a move to the Bridge would not require Sanchez to leave his home in London.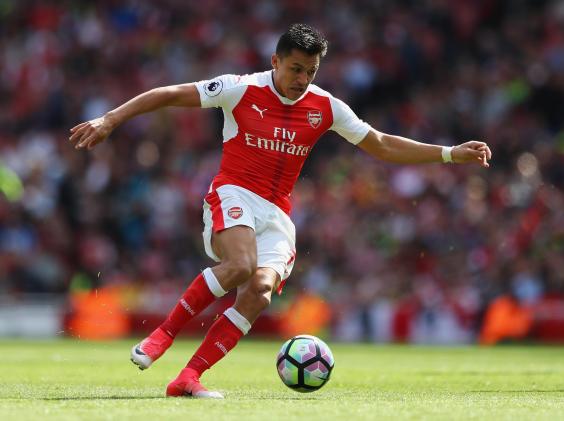 In terms of style, Sanchez definitely marks a stark contrast to the players above. Quick, creative and energetic, the Chilean would bring a very different set of qualities to Chelsea were he to join. There's no denying his talent and influence, but there's questions over whether he's what the Blues would need. In a team that already boosts flair and technical creativity through the likes of Hazard, Conte needs a striker who can dominate an opponent's backline to create the space and movement for others. Sanchez thrives as a supplementing forward and lacks the physical attributes needed to bully defenders in the way Lukaku and Costa do. A fantastic player that would certainly improve Chelsea's star-factor, but not necessarily the right choice.
Reuse content