Manchester United are believed to be eyeing a move for former winger Cristiano Ronaldo after seeing the immediate tensions between the Real Madrid superstar and new manager Rafael Benitez.
Ronaldo was caught by Spanish TV on Wednesday labelling Benitez's training methods as "s***" after he ordered the squad to play the crossbar challenge during one of their sessions in Australia on Wednesday, with the forward claiming the aim is to get the ball into the net, not on the crossbar.
Ronaldo also fumed at Benitez's refereeing skills during a practice game as he claimed the manager was only giving fouls against the Portuguese players, while a disallowed goal left him irate despite the match meaning nothing.
According to the Manchester Evening News, these early disputes have reignited interest in the man they sold to Real six years ago for a then-world record fee of £80m. United have made it clear in the past that they would love to see Ronaldo return to Old Trafford, while the player himself has not ruled it out and hjas often appeared unhappy at the Spanish capital.
With United moving swiftly in the transfer market to strengthen their squad, manager Louis van Gaal is confident that his squad is capable of challenging for the Premier League title.
Having spent nearly £80m on Bastian Schweinsteiger, Morgan Schneiderlin, Memphis Depay and Matteo Darmian, the spending looks set to continue with a move in the pipeline for goalkeeper Sergio Romero and another centre-back with both Sergio Ramos and Nicolas Otamendi heavily linked with a move to Old Trafford.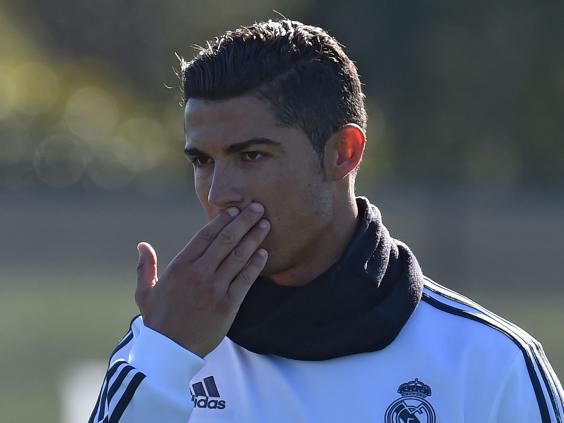 However, any move for Ronaldo would cost the club a huge fee given he is tied down in Madrid until 2018, and the club could fund a move by selling Angel Di Maria to Paris Saint-Germain. The French champions are believed to have lodged an opening £45m bid for the unsettled Argentinian, and the money would no doubt go towards any move for Ronaldo should the club get a sniff that Real are open to selling the prize asset.
Reuse content