Paul Scholes has laid into Manchester United's want-away goalkeeper David De Gea and branded him "out of order" over his absence from the first team this season.
De Gea is pushing to secure a move to Real Madrid and with just a year remaining on his contract at Old Trafford, has pushed the club into a situation where they must sell or face the prospect of losing him for free next summer.
Having been named their Player of the Season for the past two years, United are desperate not to allow De Gea to leave, and while club legend Scholes believe the club need to be thankful for De Gea helping United return to the Champions League he also blasted him for losing focus amid the ongoing transfer speculation.
Club Brugge 0 Manchester United 4 player ratings
Club Brugge 0 Manchester United 4 player ratings
1/13 Sergio Romero

His smart reflexes to whip the ball off Diaby's feet maintained United's first half lead when it was under greatest threat in his only major action. 6

2/13 Matteo Darmian

Has already established himself as a hugely reliable defender and the Italian quickly moved to lock down the right flank. 6

3/13 Chris Smalling

Struggled in the air against the tall and strong De Sutter but continues to be pass the ball smartly and lead a backline he has only recently established himself in. 6

4/13 Daley Blind

As composed as he is on the ball he looks nervy when his opponents attack him. He nearly let Brugge back into the tie with a careless header in the first half and was lucky his opponents merely focused on stopping the rout in the second period. 6

5/13 Luke Shaw

An excellent display by the left-back, who defended well but was even more effective in attack, creating several chances early on. 7

6/13 Ander Herrera

An early booking kickstarted a horror-show of a first-half for the returning midfielder. It didn't get much better than when he fell over the ball, but he recovered well in the second, getting an assist and a goal before being substituted. 6

7/13 Michael Carrick

A solid, calm presence on a night where, early on, United could have given in to nerves when Brugge pressed high. His distribution from deep was as excellent as ever. 6

8/13 Juan Mata

Though his eagerness to pass rather than shoot gave Rooney chances to add to his tally it also made the attacker a touch too predictable, with Brugge able to give him space in shooting positions. Very good, but you still sense he could be better with more goalscoring drive. 7

9/13 Adnan Januzaj

Did little wrong but as his half-time substitution confirmed he did little right either. 6

10/13 Memphis Depay

Looked as full of attacking enthusiasm as he had been in the previous match and played a key role in the important first two goals. 7

11/13 Wayne Rooney

Exploited a tired home side eager to get off the pitch to build some valuable confidence. His first goal opened the floodgates, though don't get carried away when Brugge's defence were shattered in the second half. 8

12/13 Bastien Schweinsteiger

Brought on to shut down the tie but soon embraced the counter-attacking opportunities his hosts provided him. His through-ball for Herrera's goal was spectacular but he nearly trumped it with a delicate chip that floated just wide. 7

GETTY IMAGES

13/13 Javier Hernandez

His chance to impress Van Gaal will be defined by a slip when taking a penalty, but don't forget missing an open goal too. His confidence at United seems irretrievably damaged. 3

GETTY IMAGES
"How can you lose focus?" Scholes questioned on BT Sport's live coverage of United's 4-0 victory over Club Brugge that secured a 7-1 aggregate victory over the Belgian side in the Champions League play-off.
"'That's the thing for me. He is getting paid by this club, it is a brilliant club.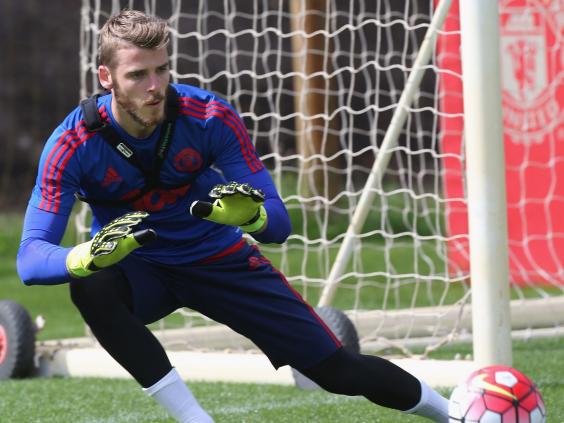 "They paid a lot of money on a young keeper to give him this chance. If the manager is right and says he has lost focus then yeah, I think he is out of order.
"He should be in that team playing. If it wasn't for him last year, they probably wouldn't be in this position tonight so they have to thank him for that."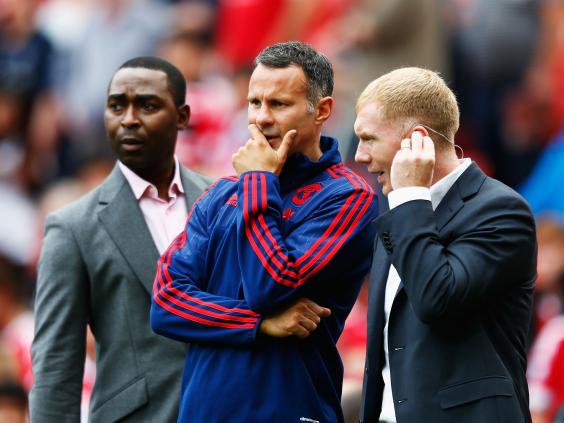 Scholes was not the only one who expressed concerns over the transfer saga. His former United colleague-turned-BT Sport pundit Rio Ferdinand was on hand in the studio to add his weight to the argument, and the ex-England captain admitted that selling the 24-year-old to Real would set a bad precedent over future players at the club who feel they can move on to bigger and better things when the likes of Real and Barcelona come calling.
"I think it sets the tone," Ferdinand added. "I think it tells players you can get out of this club easy.
"No you can't. If we want you stay and you are one of our better players then you will stay here and play under our conditions. That sets the tone.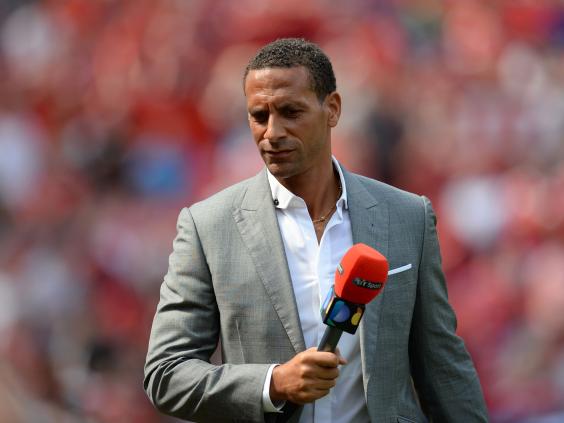 "It is disappointing to see it get to this stage. It has become a bit tit-for-tat, there is a lot going on behind the scenes we can't explain because we don't know, but you've got to play him.
"Knowing David like we do, he has been a solid professional for the whole time he has been at Manchester United.
"He has never stepped out of line and I'd be surprised if he has done that. But the manger says so, so we have to abide by that."
The one positive for United fans is that Real have one day less than Premier League clubs to get the deal over the line. With the English transfer window closing at 6pm on Tuesday due to a Bank Holiday Monday, clubs have been given an extra 24 hours to tie up any late moves, but there is no bank holiday in Spain and so the transfer window will shut on time on Monday at 23:59.
Reuse content