Manchester City boss Manuel Pellegrini has made clear he wants to prolong Frank Lampard's loan and hopes a decision can be made soon.
Former England international Lampard, who was released by Chelsea at the end of last season, has made a strong impact after joining the champions on a short-term move from sister club New York City.
That arrangement is due to expire at the end of December with the plan for the 36-year-old then to report to New York for pre-season training ahead of the new club's first Major League Soccer campaign.
But Lampard's form has raised the possibility of the loan being extended and, with fellow midfielder Yaya Toure set to play at the African Nations Cup from January, that would especially benefit City.
Manchester City injury list
Manchester City injury list
1/6 Vincent Kompany (defence)

The City captain suffered a groin injury during the Manchester derby defeat and was forced off at half-time. Kompany could miss the rest of the season.

Getty Images

2/6 James Milner (midfield)

James Milner is suffering from a knee injury that also forced him off in the loss to United, and will miss the match against West Ham.

GETTY IMAGES

3/6 Stevan Jovetic (striker)

Stevan Jovetic has not played for City since the 3-0 win over West Brom on 21 March after suffering a muscular injury

REUTERS

4/6 Gael Clichy (defence)

Gael Clichy lasted the full 90 minutes against United but has been ruled out of the West Ham game with a muscular injury

GETTY IMAGES

5/6 Wilfried Bony (striker)

The £27m January signing has no played since suffering an ankle injury in training after the West Brom game in March

Getty Images

6/6

Dedryck Boyata is in contention to return against West Ham

Getty Images
Pellegrini, from his point of view, wants Lampard to stay in Manchester but he is also aware of the bigger picture concerning City's bold project in MLS and he also wants to respect the player's wishes.
That makes the decision less than straightforward and Pellegrini, despite being asked repeatedly, cannot yet confirm anything.
He said: "Before December finishes we will have a decision but, as I repeat, I think Frank is a very important player for us and I hope we will not have any problems for him to stay here.
"But I cannot say just from one side what will happen with him.
"He has a loan just until the end of December and there is another club involved. The MLS is involved also. There are a lot of parties with an arrangement. It's not just depending on one opinion.
"But I hope we can have a decision as soon as possible because it's important for us and the players."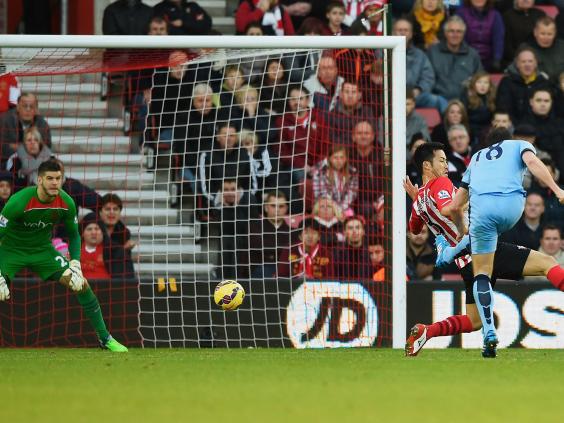 Asked again at a press conference on Friday if he wanted Lampard to stay, Pellegrini said: "Of course. He's a very important player for us and we need him in this moment.
"He couldn't start in the US until January or February, so prefers to stay here until December. If he can finish the year here, better - but I think that the MLS is a very important league also and I think that Frank Lampard will be very happy in the United States."
Pellegrini later named Lampard in the starting line-up that will take on Leicester as City look to close erode the gap between them and league leaders Chelsea.
Pellegrini admitted he does not know yet when he will actually lose the services of Toure.
Toure's Ivory Coast play their first match of the tournament in Equatorial Guinea on January 20.
Toure's last City game before reporting for the 2012 tournament was on January 3 while in 2013 it was January 1.
Pellegrini said: "I don't think it is exactly January 1, but I think it's in the first 10 days of the month that he must go."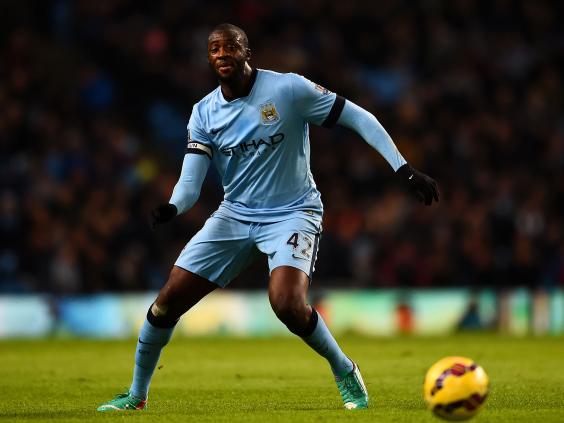 January will bring the next transfer window and Pellegrini has not ruled out the possibility of signing another striker.
City have been down to just three front men since allowing Alvaro Negredo to leave in August, a decision influenced by Financial Fair Play restrictions.
Recent injuries to other strikers Sergio Aguero, Edin Dzeko and Stevan Jovetic - at different times - have limited options further.
Pellegrini said: "I never close any window on anything we can do to give us an advantage. If all the teams can do it, we can do it also.
"If we are thinking about that - and at this moment we're not - we will analyse in the moment what we are going to do.
"When Alvaro was sold in August, I said there were a lot of reasons why we made that decision. Alvaro couldn't play until the middle of November because he was injured, so it was just one-and-a-half months and in January we would see if we needed to replace him or not.
"Now we are in that moment we are going to make the best decision for the club."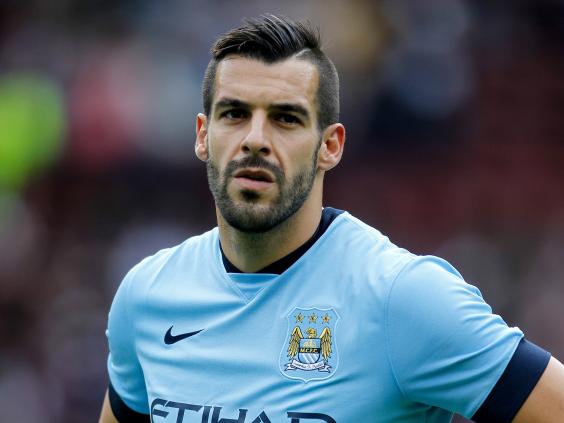 Aguero, who has scored 19 goals this season, is currently sidelined after suffering a knee injury in last week's game against Everton.
City remain uncertain how long he will be absent, although Pellegrini has suggested it could be longer than the initial four- to six-week prognosis.
He said: "It depends on the way he improves every day. The doctor said normally it could be six to eight weeks, so it's difficult to know exactly the amount of weeks he will be injured."
PA
Reuse content