Iker Casillas has been discussing the consequences if David De Gea leaves Manchester United for Real Madrid, insisting it won't spell the end of his own Bernabeu career.
De Gea is understood to be torn between remaining at Old Trafford and returning to his homeland. With one year remaining on his current contract, a decision either way looks set to be made over the summer.
Casillas is Real Madrid's long-standing number one, but the potential arrival of De Gea has been seen as the club finding a replacement rather than competition. However, Casillas says he would remain.
"Why not? I would survive," he told Cadena Ser. "I'm delighted with the competition. There's no clause in my contract which says I have to start, I have to compete and fight. I would like to finish my career here, to win titles."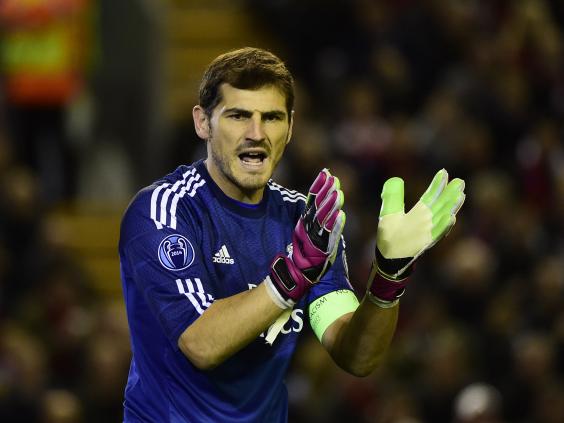 He continued: "We have talked with the national team, we don't have a very close relationship but we have always got on really well. If he comes, David seems to be a really nice boy. As a goalkeeper it's clear, he has the future ahead of him. People are talking about David and others, if finally he comes he will be well received, we will help him, we will help each other in what we're lacking and we will have to compete like we compete in the national team.
"Yes, I think [he can handle the pressure]. No disrespect to Atletico Madrid, which is obviously a great club, but Manchester United are a bigger club, and I'm sure his time at United will have served as a wonderful experience."
Former Manchester United midfielder and Independent columnist Paul Scholes recently questioned why De Gea would leave Manchester United if it were to battle it out with Casillas.