James Rodriguez has arrived in Madrid and looks like he will complete a blockbuster €90m (£71m) move to defending champions Real Madrid in the near future. But is it the right move for Los Blancos?
Last season Real Madrid won their tenth European trophy, La Decima, and also added the Copa del Rey. But they fell short in La Liga, with Diego Simeone's Atletico Madrid working and stifling their way to a first title in 18 years.
Though Lionel Messi eventually won the World Cup Golden Ball, Rodriguez was probably the tournament's best player, leading a Colombia missing Radamel Falcao to the quarter-finals with six goals and two assists.
His performances captured the attention of the world and after a solid, if unspectacular season at Monaco, he was being touted for a blockbuster move to Real Madrid or Barcelona.
Video: James Rodriguez shines at 2014 World Cup
Los Blancos have seen Barca strengthen after a poor campaign with the addition of Luis Suarez - even though he is banned until the end of October - and have moved quickly to add German star Toni Kroos and now, it seems, Rodriguez.
However, this move perhaps has echoes of the failed Galaticos era when Florentino Perez previously run the club as a free-spending president. Back then a team including Zinedine Zidane, Ronaldo, Luis Figo and David Beckham managed to win just one title and won Champions League. The addition of Kroos for just £20m will likely go down as one of the best deals in history. His value was lessened because he has just a year left on his deal and was clearly agitating for a move away from Bayern Munich - he worth at least double what Madrid paid for him.
But the Rodriguez deal looks slightly misguided.
It will be hard to justify Rodriguez's price-tag if it ends up being £71m. He may have starred in the World Cup, but his performances so far in his career do not speak of a £70m player.
Last summer he moved to big spending Ligue 1 side Monaco for €45m (£36m) and performed decently as Monaco eventually finishing second behind Paris Saint-Germain.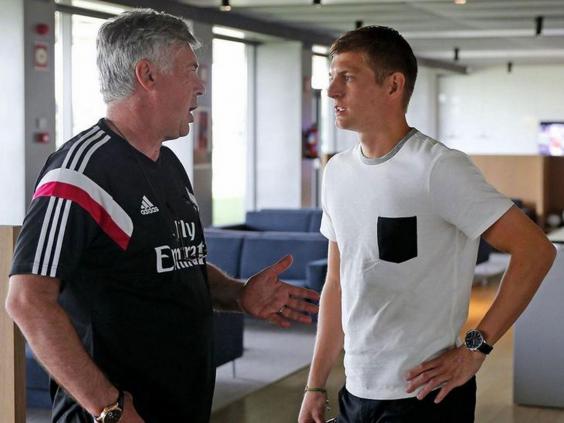 Ligue 1 is a notoriously defensive division, with only Zlatan Ibrahimovic (with 26) scoring more than 17 goals. Rodriguez led the assist charts with 12, adding a handy nine goals. This is a decent record but for £36m most clubs would probably want more.
The introduction of the 22-year-old may signal a change in tactics from Carlo Ancelotti.
Last year, Ancelotti operated a 4-3-3 formation with Cristiano Ronaldo on the left, Gareth Bale on the right and Karim Benzema through the middle. Angel Di Maria swapped between playing out wide when needed and playing as one of the midfield three; Rodriguez would either take his or Benzema's place in the team.
Rodriguez would not be able to directly replace either of those players and if the Colombian were to be introduced then it could mean Ronaldo moving into a more central position, or Rodriguez operating as a 'false 9'.
Di Maria is a much more willing worker than Rodriguez and is better out wide. Rodriguez can only really play in that area between midfield and attack as he is too weak in the tackle to be relied on as a third midfielder.
Gareth Bale would likely keep his role out on the right as he is most dangerous when cutting in from the flank onto his strong left foot.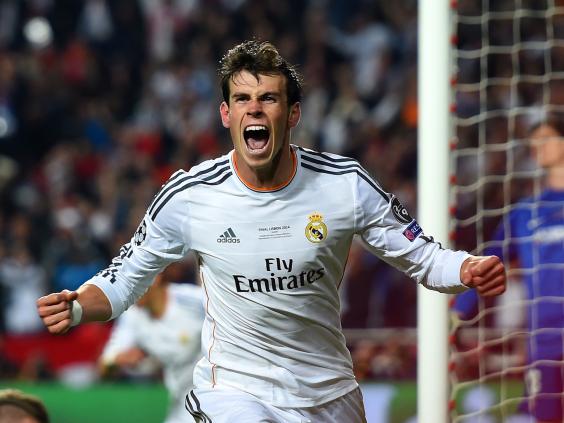 The same can be said for Ronaldo on the left and moving Ballon d'Or winner into the middle could be a major miss for Ancelotti.
Ronaldo starts on the left but has a free role to move about the pitch as he pleases - were he to be moved to the middle, he would find space much harder to come by and Madrid's shape would suffer as well.
Benzema has his critics, he isn't the best at linking up play and misses chances, but because he operates as an old fashioned striker defenders have to take notice of him. His clever movement inside the box creates room for Bale and Ronaldo to operate and he is also a reference point for Madrid attacks.
Rodriguez playing as a 'false 9' would clog up the central areas of the pitch and allow opposition defenders to not have to worry about a threat in the middle of the pitch - they could allow a midfielder to move onto marking Rodriguez.
If Ronaldo was put in the middle he would be still be given free reign and Real would lose that reference; Ronaldo would also find himself more often in positions where he is easier to mark.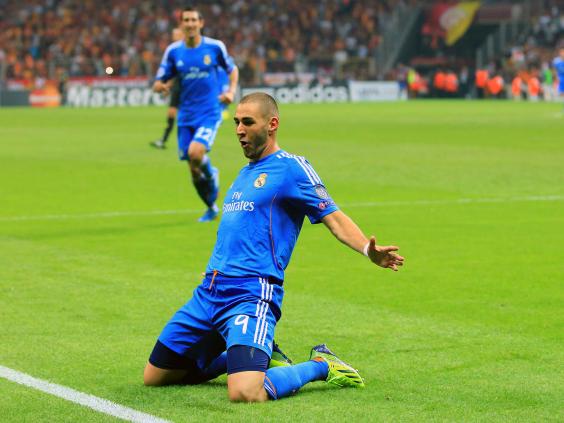 Rodriguez out on the left takes away his major strengths, his shooting and vision. He doesn't really possess the pace to beat his man either - playing him on the right would negate Bale's great strength of cutting inside to shoot.
A front three of Rodriguez, Ronaldo and Bale sounds absolutely fantastic on paper, but it could prove hard for Ancelotti to work when put into practice.
Reuse content