Former Liverpool defender Jamie Carragher has scolded Raheem Sterling over the BBC interview and ongoing contract dispute that has seen the winger linked away from Anfield.
Carragher spent his entire career with Liverpool, making 737 appearances for the team, second behind only Ian Callaghan.
With Sterling now linked to Premier League big hitters and clubs across Europe, Carragher has moved to criticise the 20-year-old's handling of the situation, as well as the Sterling camp who seem to be agitating for more money or a move away.
Sterling, who still has three years left on his current contract, has turned down a deal worth £100,000-a-week and is believed to be holding out for £150,000-a-week.
Writing in his column for the Daily Mail, Carragher calls the interview a "PR disaster" and says that it's "nonsense" when Sterling said the dispute isn't about money.
Carragher adds that the 20-year-old is "naive" to think he will be a regular if he moves to Arsenal.
"He is also naive, as are his advisers, if he thinks Arsenal would guarantee him a regular place every week," says Carragher. " What Sterling's camp are struggling to see is that Liverpool is the best place for him. Forget money for a minute. This is about football and his development. He will start the vast majority of games at Anfield. Would that be the case at Arsenal? No.

"He wouldn't play as a centre forward there ahead of Olivier Giroud or Alexis Sanchez. Being a No 10 would be out of the question, as he is not like Mesut Ozil or Santi Cazorla, which would mean a battle with Danny Welbeck and Theo Walcott to start wide right.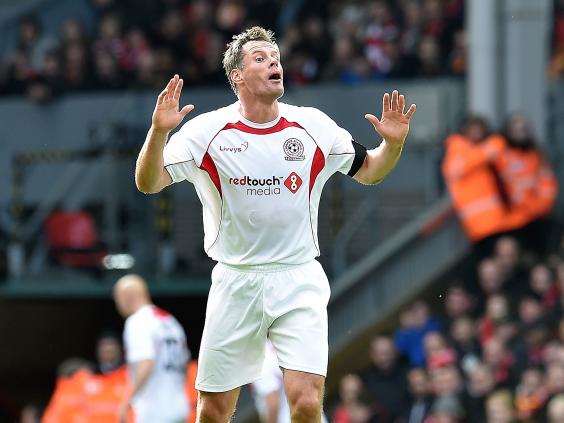 "If he went to Manchester City, he would be a squad player again. City play 4-4-2 under Manuel Pellegrini, which would mean him competing with Jesus Navas and Samir Nasri to start on the right.
"As for talk about Bayern Munich (Arjen Robben and Franck Ribery) and Real Madrid (Cristiano Ronaldo and Gareth Bale), he wouldn't get near either of those teams now."
Carragher also brands Sterling and his team "a disgrace" for what he sees as he winger trying to engineer a move out of the club.
"For a 20-year-old and his agent to be taking on Liverpool FC in the public domain is a disgrace. I have no issue about players maximising their earning potential but the agenda that is being driven from Sterling's camp is beyond a joke."
Reuse content