Arsene Wenger has played down Arsenal director Lord Harris' comments that the club have "over £200m in the bank" by claiming he went "overboard" and that the figure is "not true".
Harris made the astonishing revelation that Arsenal could effectively sign any player in the world bar the "unbuyable" along the likes of Cristiano Ronaldo and Lionel Messi. Harris also backed Wenger to "break the club's transfer record" for the second time in three years, following the £42.5m addition of Mesut Özil in 2013.
However, ahead of this weekend's Emirates Cup, Wenger has addressed the claim that Arsenal are on the verge of signing a "superstar" striker and reiterated that he will only seek a move if the deal fits.
"Whether his comments are helpful or not doesn't matter," the Frenchman said.
"He's gone a bit overboard. It's not true. We are in a situation where we are working hard if an opportunity comes up to do something.
"Last week I had to answer questions about what I was going to do with all the players who are available and the next week it's why don't you buy?
"Last week we scored goals without Sanchez and (Danny) Welbeck. We are in a strong position with a strong squad I am happy with. If the opportunity turns up, we could still do something.
"We built up something special last season - a good team dynamic and confidence level, a convincing and efficient style of play. We want to work on that and not expect too much from outside. The truth will come from inside the squad. We have to focus on the quality of our performance inside the group.
"Our opponents, if they really want, have that money to spend. So it is not something that is absolutely exceptional and money in the bank doesn't mean profit. We lost money the last six months.
"You can be bankrupt and have £200million in the bank. If you have £500million to spend three weeks later, you need to find £300million. I don't want to go too much into it.
"We are in a strong financial situation, a healthy one and it is down to focus on football and the quality of our players and the quality of the players we could still get in and not too much on the amount of money which looks sometimes spectacular."
Arsenal fans expressed concern at the lack of goals the squad managed as a collective unit last season. Despite Olivier Giroud and Alexis Sanchez impressing, the pair were the only two to make double figures in the Premier League.
But Wenger played down the fears and believes that his squad has more than enough goals in them to sustain a Premier League title challenge.
"I think we have enough goals in the squad," Wenger added.
"What we want is some more goals from some players who are not really strikers and that was our strength traditionally. The players who were offensive and creative players scored 10 to 12 goals - that1s what you need.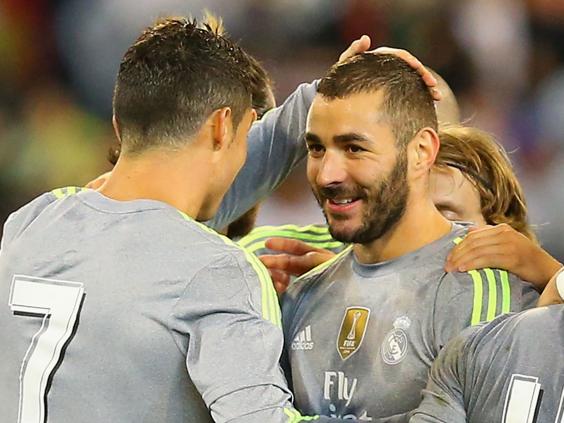 "Our target is to improve our number, but you as well have examples of teams who have scored 90 or 100 goals and have not won the championship. We want to combine good defensive efficiency with 10 more goals."
"I believe as well that part of the respect for your players is to focus on the players you have and try to improve and look at the performance.
"I can understand that it makes headlines in the media, the amount of money, but what we want is to focus on the quality of your work and players and style of play and performance. That is what football is really about."
Reuse content