Manchester City are being linked with a £44m bid for Atletico Madrid midfielder Koke in an attempt to stop rivals Manchester United from signing the Spanish midfielder.
Koke has a £44m release clause in his Atletico contract, and has experienced a rapid rise to stardom having been instrumental in the club's successful La Liga campaign last season as well as the run to the Champions League final.
United have been linked with a summer bid for Koke that could include Spain international Juan Mata in a cash-plus-player deal, but the Daily Star claims that City will mount their own offer that will see out-of-favour striker Stevan Jovetic offered to the Spanish side.
Transfer talk - 24 February
Transfer talk - 24 February
1/5 Lionel Messi (Barcelona)

Linked with: PSG, Chelsea, Manchester City

David Ramos | Getty Images

2/5 Mats Hummels (Borussia Dortmund)

Linked with: Manchester United, Arsenal, Barcelona

Getty Images

3/5 Paul Pogba (Juventus)

Linked with: Manchester United, Arsenal, Real Madrid, Manchester City, Chelsea, PSG

Getty Images

4/5 Morgan Schneiderlin (Southampton)

Linked with: Arsenal, Tottenham, Barcelona

GETTY IMAGES

5/5 Papiss Cisse (Newcastle)

Linked with: Al Ahli

GETTY IMAGES
However, here are the reasons that this deal will not go through.
KOKE HAS ALREADY CONFIRMED HE WANTS TO STAY WITH ATLETICO
At the end of January, Koke himself confirmed where he sees his future, and it's easy to see it's not in the Premier League. Koke said: "I see life in red and white. I am happy here, the club is growing and I grow with it. I don't see the time or the place to leave here." Even if United or City are able to structure a deal that would give them permission to talk to Koke, it seems pretty clear what the reply will be.
THE CLUB ARE NOT BEING PRESSED INTO A POSITION TO SELL LIKE USUAL
Atletico have been continually hampered by the fact that their best performers attract the attentions of Europe's best clubs every summer, and when they come sniffing they usually get their way. But now Atletico are established, they have the genuine right to call themselves champions of Spain and in players like Koke, Mario Mandzukic and Antonie Griezmann, they have the talent to rival the best in the world. Whereas before their leading players would seek a move elsewhere due to the rest of the squad not quite being up to scratch, now they have enough firepower to convince their very best that they are a club that are still on the rise.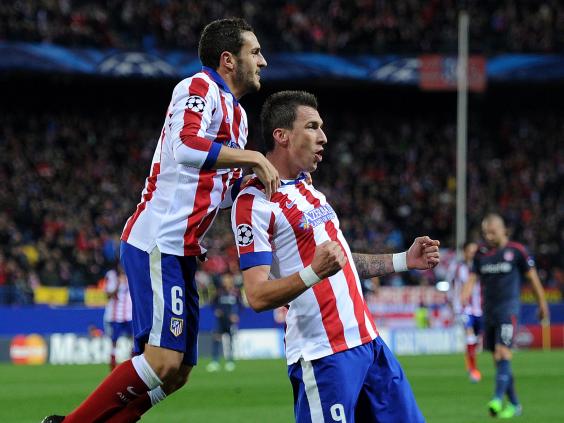 KOKE'S HIGH RELEASE CLAUSE GIVES THEM SOME POWER IN NEGOTIATIONS
Losing Diego Costa last summer for £32m will have been a bitter pill to swallow for Atletico. The club are used to seeing their best strikers leave, having seen Fernando Torres depart for Liverpool in 2007 for a fee in the region of £20m and Sergio Aguero move to Manchester City in 2011 for £38m. Costa should really have commanded a higher fee, especially given his strong start in the Premier League with Chelsea, but at least Koke's is a better reflection on his current value in the transfer market. The release clause means that Atletico have enough leverage to negotiate a move, as any potential suitors will be eager to structure a deal for less than £44m which could see Atletico benefit from taking a player exchange deal.
IF ATLETICO DECIDE TO SELL, THEY WOULD HAVE REASON TO ASK FOR YAYA TOURE, NOT JOVETIC
Atletico already have Mandzukic to call on and while Jovetic would add proven quality to the squad, he would not be in a position to replace Koke. A more reasonable expectation is for Atletico to try and sign Yaya Toure in exchange of Koke. The Ivorian has constantly been linked with a move away from the Etihad, and if Manuel Pellegrini was to make a big money move for Koke, one of his current attacking midfielders would need to make way. Given the recent form of David Silva and Samir Nasri, and the constant speculation surrounding Toure, there's no reason why Atletico shouldn't chance their arm in the transfer market.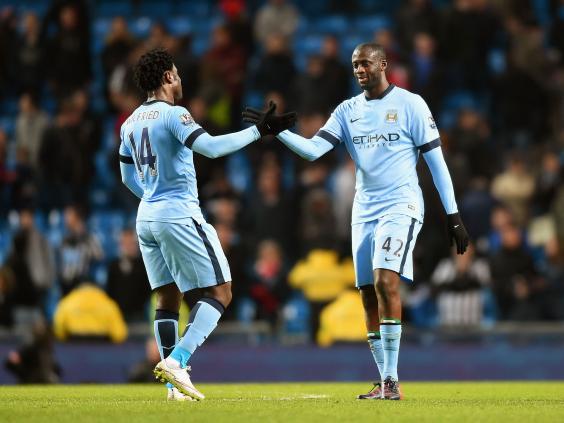 KOKE IS YOUNG ENOUGH THAT HE DOESN'T NEED TO LEAVE SPAIN ANYTIME SOON
At just 23 years old, Koke should have a long and successful career ahead of him for at least another decade, but he will have a decision to make in the not too distant future. It's rare for a Spanish player to become a permanent figure in the national squad's first team if he is playing for a club other than Barcelona or Real Madrid. At present, Koke is competing with the likes of David Silva, Santi Cazorla and Cesc Fabregas to feature in the midfield, as Andres Iniesta and Sergio Busquest tend to be the first names down on the team-sheet. A move to either Barca or Real would incur the wrath of the Atletico fans, but would it be a better proposition for the future than heading to the Premier League? Probably so.
Reuse content