Manchester United have been linked with a £20m bid for Tottenham and England right-back Kyle Walker in a bid to ease their defensive concerns under manager Louis van Gaal.
A mix of injuries and poor form has hindered United this season, with the likes of Phil Jones, Chris Smalling and Jonny Evans as well as summer signings Luke Shaw and Marcus Rojo all spending time on the sidelines since Van Gaal took over from David Moyes.
According to the Daily Mail, United will make a move for Walker in the summer in a deal that could set them back as much as £20m.
Transfer talk - 19 February
Transfer talk - 19 February
1/5 John Terry (Chelsea)

Linked with: Chelsea (extension)

Getty Images

2/5 Kyle Walker (Tottenham)

Linked with: Manchester United

Getty Images

3/5 Paul Pogba (Juventus)

Linked with: Manchester United, Arsenal, Chelsea, Manchester City, Real Madrid, PSG

Getty Images

4/5 Yaya Toure (Manchester City)

Linked with: Inter Milan, PSG

Getty Images

5/5 Rickie Lambert (Liverpool)

Linked with: Aston Villa

Getty Images
But here's the reasons why that deal is unlikely to happen.
WALKER SIGNED A NEW CONTRACT IN 2013
Walker has already committed his future to Spurs until 2019 after signing a long-term deal two seasons ago. With that in mind, the control lies with the north London club who are believed to be reluctant to allow the England right-back to leave, given their plans to return to the Champions League and his qualification as a home-grown product.
UNITED HAVE MORE REALISTIC OPTIONS ON THE TABLE
United have been linked with a move for the man who has replaced Walker in Roy Hodgson's England side, Nathanial Clyne. The Southampton defender has enjoyed a rapid rise over the last 18 months that culminated in his first call-up to the Three Lions, and Clyne is a year younger than his international colleague. United have already dealt with Saints having taken on teenage left-back Luke Shaw last summer as part of a £150m splurge of signings, and Spurs have proven to be tricky to negotiate with in the past – especially when they hold all the cards such as the recent departures of Gareth Bale and Luka Modric.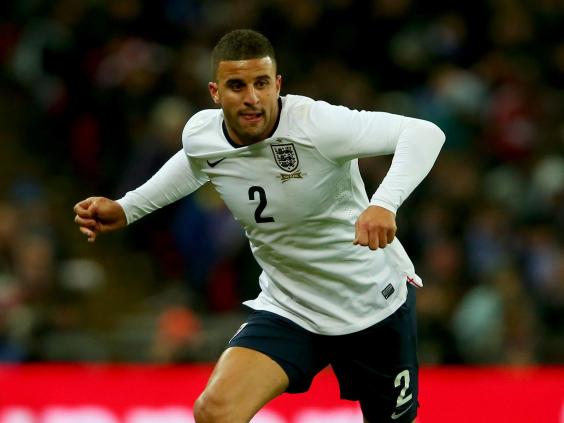 Van Gaal could also look to a far more experienced option with Barcelona right-back Dani Alves set to leave the Catalan club at the end of the season. The 31-year-old is out of contract in the summer and recent reports suggest that Barcelona have already begun searching for his replacement. Van Gaal has already taken on board goalkeeper Victor Valdes on a free transfer after he left the La Liga club, and Alves would represent exceptional talent for nothing given he would be available on a free transfer.
WALKER'S DEAL DOES NOT REPRESENT VALUE FOR MONEY
As we've seen when it comes to young English players, their transfer fees simply do not represent their worth in the current market. Fees are being inflated due to Uefa's home-grown ruling, which ultimately led to United paying around £30m for then-18-year-old Shaw and Arsenal shelling out £16m for Callum Chambers, despite the youngster playing just 22 Premier League matches in his career.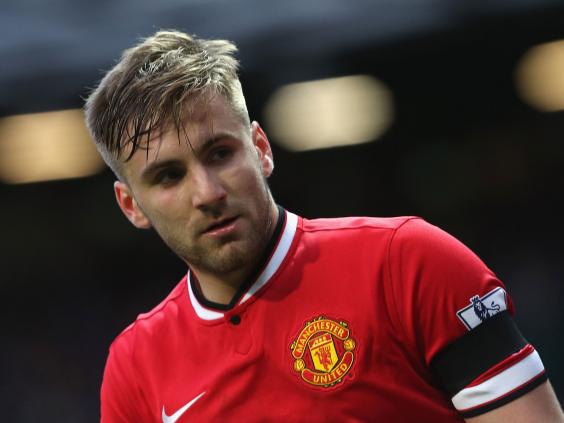 HIS RECENT INJURY CONCERN IS A REAL WORRY
At one point Walker looked to have England's right-back berth nailed down for years to come, but he has missed a large chunk of playing time that has hindered his development over the past year. Walker did not play until December this season after struggling with a hip injury that kept him out of the summer World Cup, having been initially ruled out of action in April, and questions will be asked whether the issues will return in the near future.
SPURS HAVE MORE SENSE THAN TO STRENGTHEN A RIVAL
As with Chelsea's pursuit of Modric, Spurs know that if they are going to sell one of their talents, it's not going to be to a domestic rival. Countless times their best players have moved overseas, and while this has sometimes triggered frustration and anger on the player's behalf, it is simply good business. So why would they sell to United, a club who since their fall from grace have become a realistic rival that Spurs can aim to topple in the hunt for a top-four finish? The logic makes no sense at all, especially for £20m.
Reuse content