But could Lionel Messi do it on a rainy Tuesday night at Stoke?
That's the age old question that's become much more poignant in recent days amid unrest at Barcelona.
It's been reported that the four-time Ballon d'Or winner doesn't see eye-to-eye with coach Luis Enrique, leading to speculation that he could leave the Nou Camp - something that has seemed unthinkable for most of his incredible career.
During the recent Ballon d'Or shindig he said that it was impossible to predict the future and he couldn't say for certain where he would be playing next season.
All the biggest sides in Europe have been linked with a possible bid - with widespread agreement that it would need to be in the region of £200m.
But if he were to move to the Premier League, with which club would he best fit in? We analyse his options...
Analysis from football finance experts say that Manchester United are the only club with the financial clout within Financial Fair Play restrictions that could sign Messi without a huge exodus of players. That's seemingly put Louis van Gaal's side in pole position.
There's no doubt that Manchester United need to make improvements, however, it's in midfield and defence that concerns are most pressing. Robin van Persie, Radamel Falcao and Wayne Rooney are already vying for space at Old Trafford, with the latter often being used in midfield as a result. Falcao is only on loan though and with his recent exclusion from the squad there is talk that he may not be at Old Trafford beyond this season, perhaps creating a Messi sized gap.
For Messi, it would see him link up with his Argentina team-mate Angel Di Maria, clearly a player he rates highly. In the recent Ballon d'Or voting, Messi selected Di Maria as his best player of 2014. With Manchester United also comes the prestige of playing for the most domestically successful English club. But there's a real chance there will be no Champions League football at Old Trafford next season - a situation that surely would rule out a move.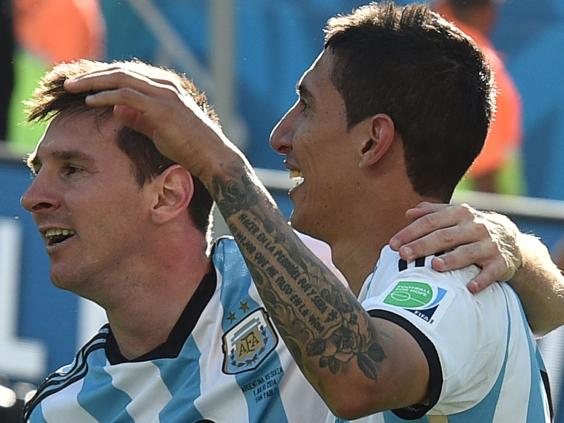 South Americans have a tendency to have an issue with the weather in Manchester, something that could pose a problem to both United and City.
But at least on the blue half of the city it seems certain there will be Champions League football next term - something Messi will be able to get a taste of in the near future when his Barcelona side meet the Citizens in the last-16 of the competition. City fans will be eager to make some noise during that match (something they've been accused of lacking this season) in order to show Messi what he'd be getting if he moved to the Etihad.
City have already been punished once for breaking FFP rules and are already sailing close to the wind with their current outlay. Signing Messi would be a nightmare and mean the exodus of numerous players. That many have recently signed long-term contracts - including Samir Nasri, David Silva, Vincent Kompany, Joe Hart and Sergio Aguero - means that at least that could recuperate a top fee for some of their existing stars. However, allowing Aguero, there most valuable asset, to go would probably be out of the question. Linking up with the Argentina striker would be among the incentives to draw Messi to the Etihad.
The top 10 current most valuable players in world football
The top 10 current most valuable players in world football
1/9 1) Lionel Messi (Barcelona)

Worth £172.51million (€220m)

Getty Images

2/9 2) Cristiano Ronaldo (Real Madrid)

Worth £104.29m (€133m)

GETTY IMAGES

3/9 3) Eden Hazard (Chelsea)

Worth £77.63m (€99m)

GETTY IMAGES

4/9 5) Paul Pogba (Juventus)

Worth £56.46m (€72m)

Getty Images

5/9 6) Sergio Aguero (Manchester City)

Worth £50.97m (€65m)

Getty Images

6/9 7) Raheem Sterling (Liverpool)

Worth £49.40m (€63m)

GETTY IMAGES

7/9 8) Cesc Fabregas (Chelsea)

Worth £48.62m (€62m)

Getty Images

8/9 9) Alexis Sanchez (Arsenal)

Worth £47.83m (€61m)

9/9 10) Gareth Bale (Real Madrid)

Worth £47.05m (€60m)

GETTY IMAGES
Chelsea and Barcelona have history - something that might have appeared a factor playing against Chelsea's hopes of luring Messi to Stamford Bridge.
Yet the recent voting for the Fifa Coach of the Year award saw the Argentinian name Jose Mourinho among his top three. Despite the Portuguese's ties to Real Madrid and constant baiting of Barcelona over the years, it seems Messi still holds him in high esteem.
It's not only Mourinho that Messi would be keen to work with. He and Cesc Fabregas became very close during they time together at the Nou Camp and a move to Chelsea would see a reunion. It would also allow their partners, Antonella Roccuzzo and Daniella Semaan, to hook up in London. The pair are understood to be close friends.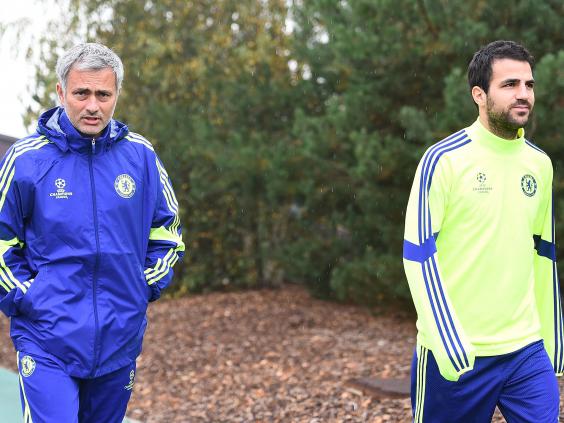 The finances might be a problem for Chelsea, but owner Roman Abramovich has shown his desire in the past to sign trophy players, no matter what the cost. The £50m arrival of Fernando Torres and £30m for an ageing Andre Shevchenko proved as much.
From the footballing point of view, Chelsea also appear to have perhaps the most obvious system for Messi to slot in. Mourinho plays with a main striker with three creative players behind - currently Eden Hazard, Willian and Oscar. Messi could easily take one of their places, and if it were Hazard that were to make way, Chelsea could command a huge fee to help finance the Messi deal.