It is imaginable that amongst those who represent Raheem Sterling, there was a sense of amusement when Brendan Rodgers was photographed without the 20-year-old at his side yesterday as the Liverpool manager carefully tried to explain at a Bangkok hotel why club and player had separated on good terms.
Supposedly, Rodgers was snapped all-too frequently with an arm around Sterling's shoulder during training sessions at Melwood – a byzantine attempt – they say, to make it seem like a father was at work, attempting to guide his son on the righteous path: through career and through life.
But Sterling, who was too tired to play for England last season, was now tired of Liverpool, allegedly too tired of Rodgers' sidling and most certainly tired of belatedly being told he was only worthy of becoming the third most valuable player in fiscal terms at the Premier League's sixth-placed club, while the second-placed club were prepared to make him the most expensive Englishman in the history of football.
Who could Liverpool sign to replace Raheem Sterling?
Who could Liverpool sign to replace Raheem Sterling?
1/7 Felipe Anderson

The Lazio midfielder has enjoyed his breakthrough season in Italy this year, but that has alerted a number of clubs across Europe including Liverpool. The 22-year-old Brazilian is contracted to the Serie A club until 2020 and will therefore cost a significant amount if he were to move this summer, but it's believed he has the potential to become one of the most dangerous attacking midfielders in the world if he continues his steep development curve.

Getty Images

2/7 Theo Walcott

Arsenal's pace merchant is finding it hard to break back into the first team after recovering from the ruptured cruciate ligament that sidelined him for over a year. With doubts over his fitness, his suitability to the current Arsenal side and whether he's a better option compared to his team-mates, rumours have linked him with a dramatic Arsenal exit. Liverpool would be one of the teams in for the England winger, who can also play in attack, and given that his speed can terrify any defence he would be a suitable option to replace Sterling.

GETTY IMAGES

3/7 Marco Reus

Any move for Reus appears to be hinged on firing Brendan Rodgers and hiring Jürgen Klopp, and given the noises coming out of Anfield, it's unlikely to happen this summer. But if another transfer window goes belly-up, don't be surprised to see Klopp at the club soon after with Reus in tow. The Germany international is a wonderfully gifted player who combines pace and skill to dazzle defences. He has struggled with a persistent ankle injury in recent months, but he would add a proven quality to the Liverpool ranks.

Getty Images

4/7 Divock Origi

Rodgers already knows one signing he will see arrive at Anfield in the summer as Belgium striker Divock Origi will complete the permanent move he agreed last year, having spent the season on loan with Lille. Rodgers could look to revert to the tactics he deployed last season when he had Luis Suarez to pair up with Daniel Sturridge, and although Origi is nowhere near the level Suarez was at present, the Northern Irishman will hope he has unearthed a gem when he arrives in the Premier League.

GETTY IMAGES

5/7 Alexandre Lacazette

The French forward is being courted by the likes of Manchester City and Chelsea, but Liverpool could look to show a sign of intent by launching a bid for him before their rivals. Lacazette is equally adept at playing as a striker or out wide, and it would depend on how Rodgers would choose to deploy him to where he would feature. The France international has helped Lyon secure second in Ligue 1 and will finish the season as top goalscorers barring any heroics from Andre-Pierre Gignac, who trails by six goals.

Getty Images

6/7 Jeremy Menez

Menez's brother and agent has fuelled talk of a move away from AC Milan by admitting he is likely to leave this summer, and even addressed rumours of a move to Liverpool as well as Monaco. However, at this point in time they are just rumours, and despite being able to play out wide he is more suited to an attacking role through the middle.

Getty Images

7/7 Ezequiel Lavezzi

The Argentine has fallen off the radar in recent months, but his future at Paris Saint-Germain remains far from certain and a move to the Premier League has always appeared on the cards. At home out wide on the wing, Lavezzi can also do a job up front, and would bring a physicality to the attack that is currently missing in Sterling, Philippe Coutinho and Jordan Ibe.

GETTY IMAGES
Those making the significant decisions at Liverpool, however, consider that Jordon Ibe has as much if not more potential as Sterling. So, having secured a five-year deal for someone who wants to be there in May for a fraction of the wage being offered to someone who does not, the Sterling move represents good business: £49m in the coffers will be seen as a decent transaction by those inside Anfield.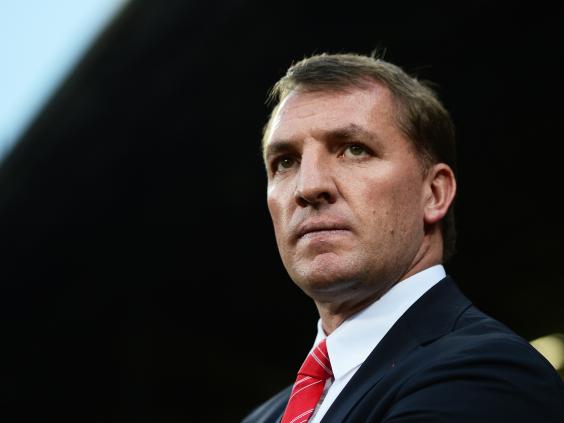 The process means Sterling's agent Aidy Ward instantly becomes a millionaire and it is clear he has not always given his client the best advice in how to secure his move away from Liverpool painlessly: that BBC interview, the no-shows at training leave a sour taste. For Sterling, no doubt, his new earnings reflect what he – and Manchester City – believe he is worth.
Liverpool supporters are left to lurch between the consolation of the astronomical figure Sterling's transfer has pulled in and the winger's departure meaning for the second summer running, Liverpool have lost arguably their most exciting talent – and this time simultaneously strengthening a rival.
Liverpool, it will be put forward, have become a 'selling club', but this ignores the fact that historically, they have not been defined by the players they've sold but by the players they've recruited. Ever since Kenny Dalglish decided it was necessary to send chief scout Geoff Twentyman into early retirement upon his appointment as player-manager in 1985, it is an area Liverpool have struggled in and to a large extent explains why they have not won a league title in a quarter of a century.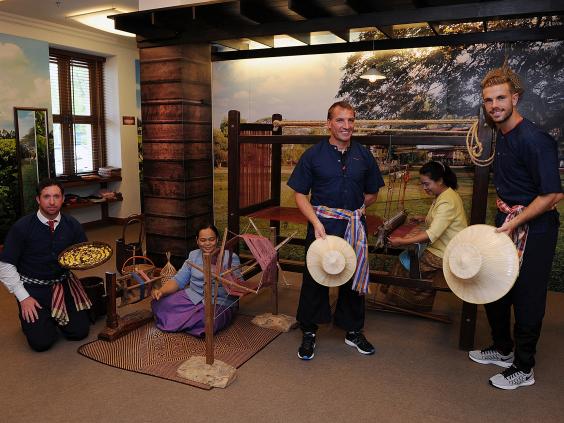 Rodgers has a mixed record in the transfer market at best during his time at Anfield and needs to use his swollen piggy bank wisely in the coming month if he is not to attract more criticism. He is now buying under more pressure than he would have been had Sterling remained. Liverpool's next move – likely to be for the Aston Villa striker Christian Benteke – must prove to be the correct one - and Ibe must be helped to improve. Then the decision to sell Sterling will be vindicated.