Liverpool captain Steven Gerrard may be leaving in the summer but he still has a vested interest in his boyhood club's future and wants talented youngster Raheem Sterling to stay and the owners to invest in new talent.
The 34-year-old midfielder will lead his side out against Crystal Palace on Saturday for his final appearance at Anfield before joining Los Angeles Galaxy.
And while he may have earned his place as a permanent part of the Reds' history he is keen for his departure not to be the signal for another spell in the doldrums.
Who could replace Steven Gerrard at Liverpool?
Who could replace Steven Gerrard at Liverpool?
1/5 Ross Barkley

It is unthinkable that Barkley could quit Everton and move across Stanley Park to the Toffees' arch-rivals, and the Blues would certainly never consider selling him to them. Such a scenario probably belongs in the realms of fantasy but, nevertheless, Barkley would actually be a fine replacement for Gerrard. Since breaking into the Everton team and earning England recognition, the 21-year-old has shown he has the potential to reach the top. He is possibly the best English box-to-box midfielder to emerge since Gerrard.

Getty Images

2/5 Paul Pogba

Also possibly unrealistic given that the Frenchman is rated in the £50million bracket and Liverpool - despite receiving such fees for players - have never seriously threatened to pay at that level. Since leaving Manchester United for Juventus, the 21-year-old has established himself as one of the best young midfielders in Europe. He is often linked with a return to England, but usually with the likes of United or Chelsea.

Getty Images

3/5 Henrikh Mkhitaryan

Liverpool made serious attempts to sign the Armenian in the summer of 2013 but ultimately lost out to Borussia Dortmund. Since then the 25-year-old's star has fallen slightly with Dortmund struggling in the Bundesliga. If he were to become available again, Rodgers could revive his interest.

Getty Images

4/5 Miralem Pjanic

The Bosnia international only signed a new contract with Roma 12 months ago but has been linked with a move away since the start of this season. Liverpool are among a number of clubs reportedly interested in the 25-year-old, who would command a fee upwards of £25million. Pjanic is not a prolific goalscorer from midfield - he has scored five, with nine assists in the current league campaign - but would add a much-needed touch of quality and experience.

Getty Images

5/5 Andrea Pirlo

The Italian maestro is out of contract in the summer, but it seems unlikely that the Italian would want to take on the fast-paced challenge of the Premier League at 35. Pirlo has been linked with a move to MLS, which seems a lot more likely, as he would earn more and play at a lower standard in the US.
Gerrard believes keeping 20-year-old Sterling, who has turned down a £100,000-a-week contract, is important as is more investment by Fenway Sports Group, despite them splashing £120million last summer.
"My advice to Raheem is he needs a manager who is going to play him, to coach him, to believe in him. I think there is no one better for him than Brendan Rodgers," he said.
"I think he should sign a new deal. Brendan is a fantastic man manager, he puts a lot of time and effort into every player in the squad.
"The danger for younger players is they want it all too soon and go to another club and just become a number."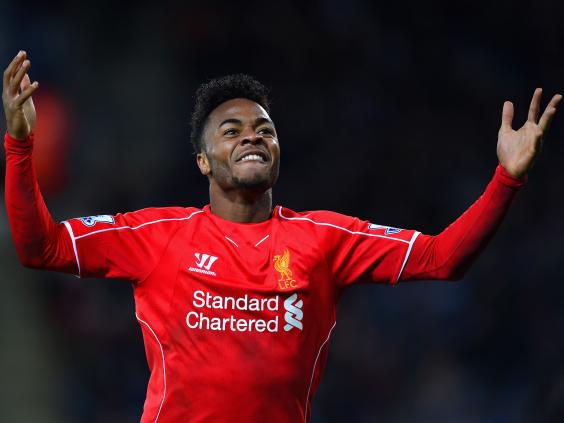 On what the club should do to replace his considerable presence when he moves to California, Gerrard added: "Every season, this club tries to add good quality players to challenge for the next season," he said.
"This season we have fallen a bit short but there is a fantastic core with huge potential.
"I am hoping the owners will back Brendan again and bring in that quality which will help us go that one step further next year.
"We have got close in two cup competitions and close to the top four and that is after losing arguably the best player in the world last year in Luis Suarez and also not having our star striker available all season in Daniel Sturridge.
"To come so close without those to I think we've done okay but next season we can go one better."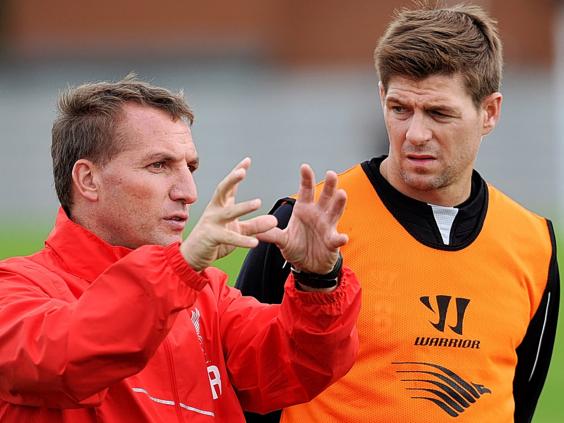 Saturday's match at Anfield will undoubtedly be emotional for Gerrard but he is trying to keep a lid on his feelings.
"I have been dreading this moment at the end of the game in a strange way because I am going to miss it so much, playing at Anfield. The aim is to stay strong and avoid a few tears," he said.
"I am not really one for attention. I feel a bit sorry for my team-mates. All the attention is on me but when the whistle goes it will be about getting the three points.
"I can only apologise if it has all been about me. I have never tried to grab any glory. From day one I have always tried to pull in the direction of the team."
PA
Reuse content