Sergio Aguero claims the only club in world football capable of luring him away from Manchester City is his boyhood team Independiente.
After another electric start to the season in Eastlands, Aguero is once again attracting the attentions of European football's elite with Real Madrid manager Zinedine Zidane reportedly a big admirer of the diminutive forward.
And, even though the Frenchman has strong attacking options to call upon already in Karim Benzema and Alvaro Morata, Zidane is keen on bringing Aguero to the Bernebeu once the club are relieved of their current transfer ban.
Despite recently enduring a six game goalless run, the Argentina forward has still scored 14 goals in all competitions this season and looks set to challenge for his second Premier League Golden Boot since arriving at the club in 2011.
The former Atletico Madrid forward, however, doesn't see any probability in a move back to La Liga opting rather to play in Argentina.
"I never had problems with Guardiola, nor him with me. He always helped me and gave me advice," he told ESPN Radio FC.
"For now I'm fine at Manchester City, and the day I leave it will be to return to Independiente.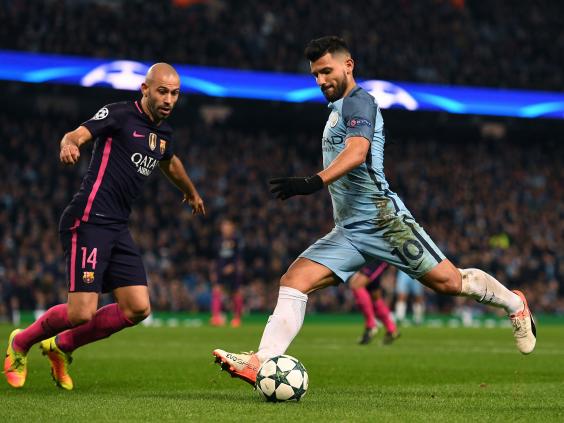 "How long have there been rumours about Real Madrid?"
Aguero has been re-energised since Pep Guardiola's arrival this summer and, under the Spaniard, City look ready to challenge on all fronts this season.
City currently sit two points behind Premier League leaders, Liverpool, and are in a good position to qualify from the Champions League group stages following their superb 3-1 victory over Barcelona last week.
"I'm very happy at City and more so now with Pep," Aguero added.
"Guardiola tells me to try not to pay so much attention to what is said. He makes me focus on winning.
"This month I've been thinking very positively. In the last few weeks my head has changed a lot.
"After the game with Paraguay, I was emotionally very bad. Guardiola helped me a lot."
Reuse content