Manchester United star Angel di Maria has told Paris Saint Germain that he wishes to remain at Old Trafford and fight for his future.
The Parisian giants had eyed an audacious move for the Argentinean in the summer, just twelve months after his £59.7m switch from Real Madrid, but that now appears unlikely.
According to The Sun, the 27-year-old has informed Louis van Gaal that he would prefer to prove his worth in England than move away.
A source told the tabloid: "None of this business about PSG is coming from Angel and he has no interest in going there.
"It is true things have not gone as he would have liked so far, but he is determined to make it work at United."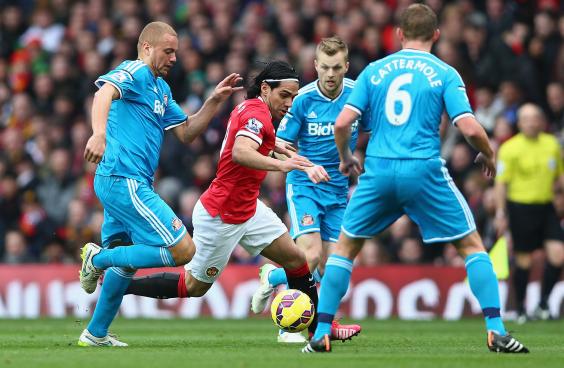 Meanwhile River Plate are believed to be keen on signing Red Devils flop Radamel Falcao, but admit a deal is complicated - reports the Daily Mail.
The Colombia superstar spent eight years with the Argentina giants before leaving for Porto in 2009.
During an interview with Esto es River program, vice-president Matias Patanian said: "We dream of Falcao Garcia. The doors are open."
Reuse content