Cristiano Ronaldo is determined to leave Real Madrid this summer, in a decision that has been described as "irreversible" by reports in his native Portugal.
The 32-year-old is understood to be furious with his treatment by Spanish tax authorities and wants to leave Spain after a lawsuit was brought against him accusing him of defrauding the taxpayer of nearly €15m.
Real Madrid released a statement following the lawsuit saying they were "absolutely convinced of his innocence" but Portuguese daily A Bola on Friday claimed that he is so "indignant" at what he feels amounts to persecution that he is ready to leave only weeks after winning his third Champions League with the club.
He has also communicated this decision to Florentino Perez, Real Madrid's president.
Ronaldo will not be short of options should he get his way and leave the Spanish capital, with clubs all over the globe throwing money at him to sign him. The Independent looks at the five most likely destination for the Real Madrid superstar.
Manchester United
Manchester United would be keen to bring back Ronaldo to Old Trafford with executive vice-chairman Ed Woodward obsessed with signing a star attraction every summer. He has so far been left frustrated in his attempts to land one this summer, with Antoine Griezmann ultimately rejecting the club's advances.
Jose Mourinho is desperate for a new No 9 since deciding against renewing Zlatan Ibrahimovic's contract and given Ronaldo's positional change from a wideman to a more central role, the Portuguese would be the perfect candidate.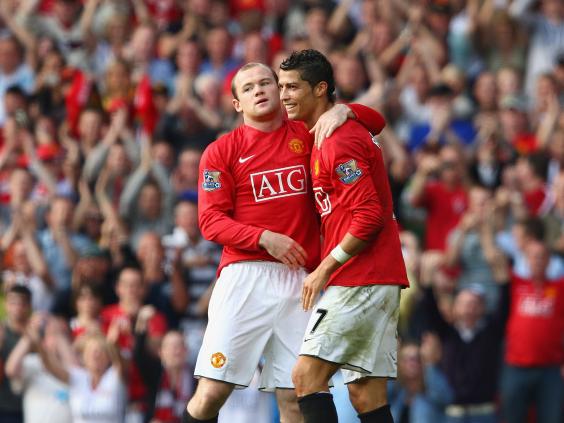 Money would not be a problem for United and Woodward would dearly love to be the person to deliver the return of one of Old Trafford's favourite sons. The No 7 shirt is free too.
Paris Saint-Germain
PSG are long-term admirers of Ronaldo and held a number of secret meetings with him over a possible move to the French capital during the 2015/16 season.
Club president Nasser El-Khelaifi would jump at another chance to sign Ronaldo, even if there were suggestions he leveraged PSG's interest to boost the multi-million euro contract extension he signed last year.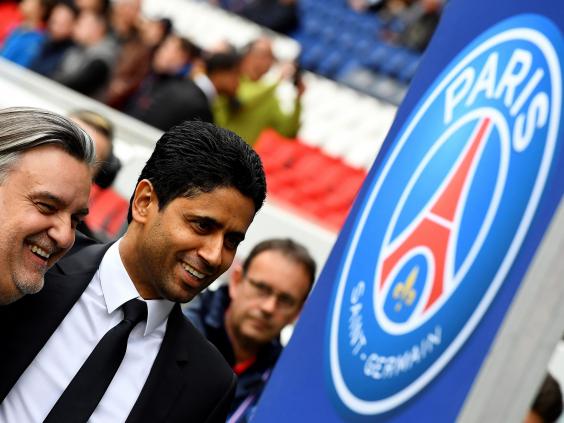 PSG are currently undergoing a period of change having failed to win Ligue 1 for the first time since 2012 and have missed that star name since Ibrahimovic left 12 months ago. The chance at another world-record transfer bid and another world-record contract would attract Ronaldo, as would it his premier sponsors Nike, whom manufacture PSG's kit and he has a lifetime deal with.
LA Galaxy
The Galaxy are the most attractive club in the MLS for European players since David Beckham and are searching for a star name of their own, with Ibrahimovic one of their leading contenders.
Money, again, wouldn't be a problem, as they have space for a 'designated player' who, according to MLS rules, isn't bound by a salary cap. The LA lifestyle would suit Ronaldo perfectly and give him an opportunity to enhance his brand and other enterprises by opening it to the American market.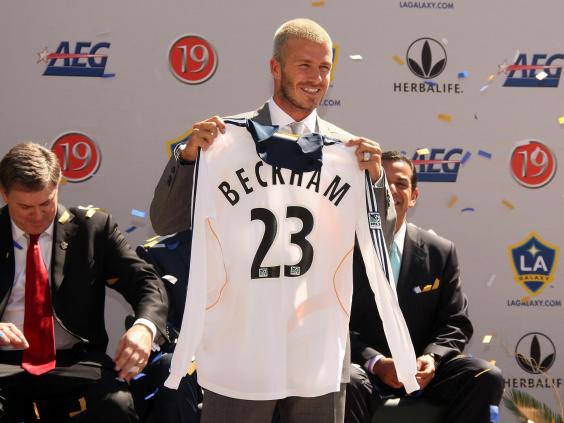 However, Ronaldo is a winner with a fiercely competitive edge and while he has hinted at a US stint in the past, it is hard to imagine him going to a league with that low of a standard so soon after winning back-to-back Champions Leagues. His hopes of a fourth Ballon d'Or would evaporate with the move too.
China
Chinese clubs would be throwing money at Ronaldo's feet like it's going out of fashion. He could fetch up to £1m-a-week in China and again would expand his brand to the whole of the Asian market.
Ronaldo's Champions League century
Ronaldo's Champions League century
1/21 Ronaldo's Champions League century

Against Bayern Munich, Cristiano Ronaldo became the first ever man to score 100 goals in the Uefa Champions League. Here we recount some of his most memorable.

Getty Images

2/21 Goal 1

Ronaldo opened his century of Champions League goals against Debreceni in the third round of qualifying for the competition. He netted a precise tap in off a Wayne Rooney cross off the right flank.

AFP/Getty

3/21 Goal 9

An injury time free-kick from 20-yards out against former club Sporting secured a 2-1 win for Manchester united in the 2007 Champions League group stages.

Man Utd via Getty

4/21 Goal 12

A towering 26th minute header in the 2008 final gave Manchester United a vital early lead. The Reds went on to beat Chelsea 6-5 in penalties.

Getty Images

5/21 Goal 15

Still to this day one of the finest goals in Champions League history. A 35-yard screamer from open play against Porto gave Manchester United the a 3-2 aggregate win in the quarter-finals.

Getty Images

6/21 Goal 40

Ronaldo's 90th-minute strike won an engrossing game as the nine-time champions scored twice in the last four minutes to snatch a 3-2 victory.

Getty Images

7/21 Goal 43

A cheeky chip over goalkeeper Kenneth Vemeer gave Ronaldo his first Champions league hatrick as Real Madrid thumped Ajax 3-1 in the second group stage match in 2012.

Getty Images

8/21 Goal 44

A second chip in two matches- this time Ronaldo latched on to a long ball in the box before sneakily flicking over Borussia Dortmund keeper Roman Widenfeller for the equaliser.

AFP/Getty Images

9/21 Goal 50

50 up in style! Six minutes into the 2012/13 Champions League quarter-finals first leg against Galatasaray, Ronaldo found himself in space to convert Karim Benzema's cross, putting Madrid one step closer to what was a record 24th European semi-final.

AFP/Getty Images

10/21 Goal 54

Ronaldo and Real Madrid ran riot against Galatasaray in the 2013 group stages. A jaw dropping dribble weaved through the Turkish defence and a low blast past the outstretched hands of Fernando Musrela brought up Ronaldo's second European hatrick and helped them to a 6-1 win.

Getty

11/21 Goal 62

This time Schalke were at the other end of the Ronaldo and Madrid show. He strormed down the centre field, split the defence in two, dribbled the keeper and scored his second of the night. Simple.

Bongarts/Getty Images

12/21 Goal 64

The second leg of the 2013 Champions league round of 16 against Schalke brought about another Ronaldo double. A 30-yard run down the right wing and a shot from the edge of the box gave the keeper no chance. Madrid completed a 9-2 aggregate win over the Germans.

Getty Images

13/21 Goal 68

The night Ronaldo won the Champions League for Real Madrid. He lined up for the 120th minute penalty and made no mistake. Real Madrid scored 4 goals in extra time to break Atletico hearts.

Getty Images

14/21 Goal 73

Ronaldo's 73rd European goal came at Liverpool. Despite not being as instantly brilliant as some of his others, it was voted the second-best goal in the competition that season and set Real on their way to a comfortable 3-0 win at Anfield.

AFP/Getty Images

15/21 Goal 80

A classic Ronaldo penalty brought up the personal milestone of 80 European goals and helped but was not enough to send Real through to the finals of the Champions League.

Getty Images

16/21 Goal 83

After Marcelo's shot was saved by the keeper, Ronaldo was in the perfect spot for a rebound and in the process brought up his third European hat-trick vs Shaktar in the 2015 Champions League group stages.

Getty Images

17/21 Goal 90

An 8 goal drubbing of Malmo gave Ronaldo his fourth European hat-trick. The third goal from the three came in the 59th minute from a low blast through the keepers legs.

Getty Images

18/21 Goal 91

With his fourth goal of the match against Malmo, Ronaldo broke the record for the most goals in the group stages of the Champions League (11).

Getty Images

19/21 Goal 92

A game later against Roma, Ronaldo ventured down the left leaving the defence trailing. One quick cut in and a curved right foot shot later and he had his 92nd European goal.

Getty Images

20/21

Ronaldo's fifth European hat-trick came against Wolfsburg in the 2016 quarter-finals. The Germans had won the first leg 2-0. He completed the stunning comeback with a sublime chipped free kick that sent the Madrid fans into delirium.

Bongarts/Getty Images

21/21 Goal 100

The Real Madrid superstar scored five of his team's six goals in the quarter-final tie against Bayern Munich, moving him to a century of goals as he tapped home Marcelo's cross in the second period of extra time.

Getty Images
If money is Ronaldo's only remaining motivation then China is the obvious choice and he could transcend the league into something respectable, like Beckham did to the MLS. But, yet again, it would almost certainly mean no Ballon d'Or.
Monaco
Monaco have a substantial amount of money and with the bait of Kylian Mbappe dangling in front of Real Madrid, they could negotiate a very good deal for Ronaldo.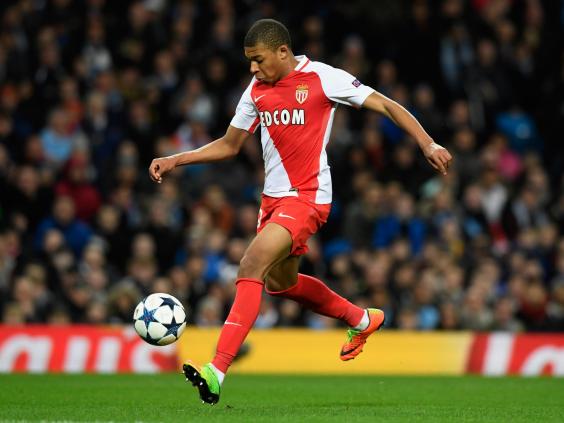 The 32-year-old's agent and close friend Jorge Mendes has strong ties to the club and would ensure the best possible deal for Ronaldo. Also, living in Monaco, there wouldn't be the same, or any, issues with tax.
He would have the finest lifestyle, be worshipped as a king and still be playing in the Champions League  - Monaco ticks a lot more of the boxes than initially expected.
Reuse content