Manchester United chief executive Ed Woodward has defended the fact Leicester City's £22m acquisitions are 12 points ahead of Old Trafford's vastly expensive squad in the Premier League, declaring the transfer market is more challenging for him because his signings must be "verging on world class almost immediately."
United have spent over £500m on a side which stands six points away from the fourth Champions League places heading into this weekend. But when asked during an investors' conference call: "When you head into the transfer window why is the case the bigger clubs can't find relatively cheap players like Leicester have done?" Woodward said other clubs were aided by being able to purchase on the basis of a player's future development potential.
"Leicester is a fantastic reference point for everybody this year," Woodward told Nomura analyst Matthew Walker. "Some players are bought by other clubs with an eye to them developing into something special in a few years' time. Where there's a bit more pressure on some of the other clubs to bring in players who are going to be hitting the ground running and top players verging on world class almost immediately. So there is a slightly different market in which people are buying."
The conference call, convened to discuss second quarter results which saw United's revenues rise by 26.6 per cent to a record £133.8m, with commercial revenues up 42.5 percent to £66.1m, did not bring a single reference to the future of manager Louis van Gaal. Analysts may have been aware that questions to Woodward about the Dutchman being be replaced by Jose Mourinho could have put him in an invidious position and caused a storm of adverse publicity. Certainly, they did not feel that the managerial uncertainty was a cause of immediate commercial concern, despite United's share price dropping below $14 for the first time since flotation in 2012, on Monday.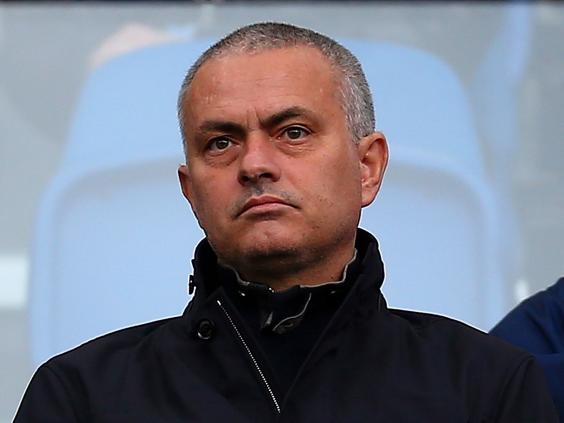 But there was a message relevant to Mourinho - a manager deeply disinterested in developing young talent - when Woodward described imminent development plans for the club's own academy. "The academy continues to be at the heart of the club. Giving youth a chance is part of our philosophy, part of our DNA," Woodward said – an assessment which will not be music to the ears of the Portuguese, whose representatives are desperate to get him Van Gaal's job. "We took the departure of [director] Brian McClair last summer to do a root and branch review of the academy. That's now complete and change is under way. Announcements will follow in the coming days."
Who would Jose Mourinho sell at Man Utd?
Who would Jose Mourinho sell at Man Utd?
1/9 Memphis Depay

His Under Armor advertisements sum up his United career – odd, cost a lot, not really worth watching. While a fresh start may be offered, it wouldn't shock many should Mourinho plan to sell him.

Getty

2/9 Juan Mata

With an inability to track back central to Mourinho's reasoning for selling him to United, his departure is now widely expected with Mourinho's imminent arrival.

Getty

3/9 Michael Carrick

Out of contract come June, Carrick is desperate to stay at United, but with a defensive midfielder on Mourinho's shopping list, he might prove unwanted.

Getty

4/9 Bastian Schweinsteiger

With yet another season blighted by injury, will Mourinho come to the same conclusion as his arch-nemesis Guardiola?

Getty

5/9 Adnan Januzaj

After a disappointing loan spell at Dortmund and barely a sniff of first team action this past season, Januzaj looks far from the finished product – a product that Mourinho might pass on.

Getty

6/9 Paddy McNair

Given some game time by Van Gaal amid a lack of defensive options, Mourinho will surely want to protect himself by buying in the window – and selling players not up to scratch.

Getty

7/9 Tyler Blackett

Similar to McNair, Blackett might prove simply not good enough for the League chasing side Mourinho plans to build.

Getty

8/9 Ashley Young

Is he a winger or a left back? A right back? Maybe even a centre-forward? We can never be sure with Young. But with a year left on his 120k-a-week contract, Mourinho might be looking to ship him.

Getty

9/9 Marcos Rojo

Frustrating and inconsistent, Rojo has struggled to adapt to the Premier League, and with Barca apparently interested, United and Mourinho might cash in.

Getty
Woodward hinted at one of the major competitive advantages he feels United's academy has over Manchester City's – the potential for young players to reach the first team. "[We have] an unmatched track record of player development compared with any other team, in particular in England," he said. And [we have a] runway [to] deliver first team opportunities to those players coming through. Very different to some of our competitors."
The executive vice-chairman said he could not comment on the effect of Liverpool fans' successful protest against £77 match tickets on Old Trafford ticket revenues. But he said the club there was no plan to move away from a five-year freeze on general admission process and that next month's Premier League clubs' meeting would "deliver something more to away fans."
Reuse content