Manchester United may have dropped a hint that they are expecting the arrival of a new leading striker this summer by leaving the No 9 shirt vacant.
The squad reassembled for pre-season training yesterday during which jerseys were dished out. Despite the arrival of Netherlands international Memphis Depay, the youngster was assigned No 26, with No 9 kept safely tucked away.
The jersey is the one traditionally worn by the club's leading striker, with former incumbents including Andy Cole, Dimitar Berbatov, Louis Saha and Bobby Charlton. Most recently it was worn by Radamel Falcao but made vacant when United opted not to make the Colombian's loan move permanent.
The decision not to assign the shirt suggests United are expecting the arrival of a new striker - something Ryan Giggs has openly stated the club are keen to do.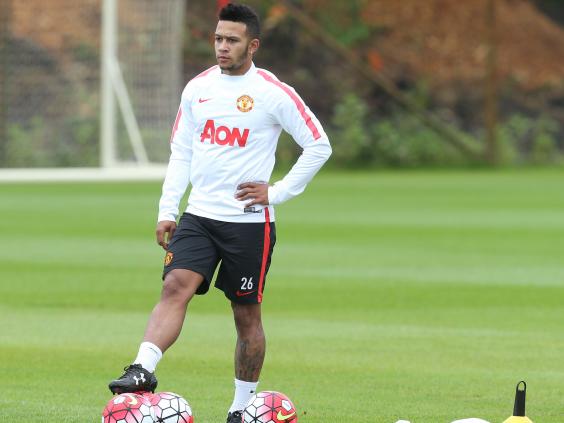 Memphis Depay's first training session
The departure of Falcao has left United with Wayne Rooney, James Wilson, Depay, Robin van Persie and Javier Hernandez. However, the latter two have been strongly linked with leaving the club this summer.
Among the strikers linked with a move to Old Trafford this summer are Edinson Cavani, Harry Kane, Gareth Bale and Thomas Muller.
Manchester United will confirm the squad numbers shortly before the beginning of the season.
Reuse content