Real Madrid are determined to land Manchester United goalkeeper David De Gea to become the long-term successor to Iker Casillas, but have identified a way to land him for free should United refuse to negotiate a move this summer.
De Gea's current contract expires in the summer of 2016, and with negotiations on hold until at least the end of the season, there remains a concern at Old Trafford that De Gea could choose to run down his contract rather than prolong it.
According to Spanish newspaper AS, Real have accepted they are willing to wait for De Gea in a bid to sign him on a free transfer in 2016, and believe he won't sign a new contract if they make their interest clear that a move is on the cards.
AS have led this morning's issue with the headline 'Operation De Gea', with the Madrid-based newspaper marking out the current Spanish No 1 as one of Real's famous marquee signings – be it this summer or in a year's time.
Should the plan work out and Real gets their wish, they could land De Gea for less than the £30m being mentioned in recent reports, while a free transfer in 2016 would mean the club are free to make a move for another big-name signing along the lines of a Cristiano Ronaldo and  Gareth Bale.
That could also lead to Real making a move for Chelsea's out-of-favour goalkeeper Petr Cech as a stop-gap for next season, with the Czech Republic international playing second fiddle to Thibaut Courtois at Stamford Bridge.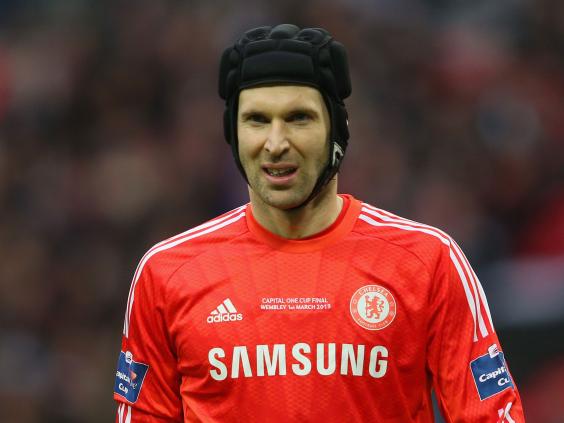 Cech has been linked with a move to London rivals Arsenal and the belief is that Chelsea will allow him to move to a club of his choosing as a reward for his years of loyalty, providing the club meets the Blues' valuation.
Reuse content