Manchester United are attempting to sell Robin van Persie this summer without telling the striker.
That's the extraordinary claim made by his former Netherlands team-mate Pierre van Hooijdonk, who revealed that he has "received information" that United are actively seeking to sell Van Persie.
The 31-year-old striker has just one year remaining on his current contract and his future at Old Trafford has already been thrown into question with suggestions that he could leave the club as part of manager Louis van Gaal's restructuring of his squad.
Manchester United transfer news and rumours
Manchester United transfer news and rumours
With Turkish side Fenerbahce believed to be interested in Van Persie, the prospect of the former Arsenal captain wearing the red of United next season appears in the balance, and Van Hooijdonk has added fuel to the flames by claiming the club have already mounted plans to sell him this summer without informing the player himself.
"As early as January of this year, I received information from Turkey about Robin and Fenerbahce," said Van Hooijdonk in his Voetbal International column. "The minute this information came, you knew that United had sent people to test the water for a move.
"Agents and others were searching for big clubs who are prepared to pay the high fee involved for Van Persie. Robin's contract expires next year, so this is the moment when United can still get money for him."
Van Hooijdonk explained that while Van Persie has put on a happy face and insisted he will fight for his future at the club, inside he knows that the club don't see him as the key figure he once was when he arrived from Arsenal in 2012.
"Van Persie is in a difficult situation," added Van Hooijdonk, who also played with Van Persie at Feyenoord. "To the outside world he says he is happy to stay and I can understand this. But Robin has the feeling that United want to get rid of him.
"A big club in England, Spain or Germany is a more attractive option. Until the player realises that behind his back the two clubs have done a big deal.
"That is the moment the pressure is put on. You are almost forced to go to the club where your employer has struck a deal. This is what I mean with games being played right now."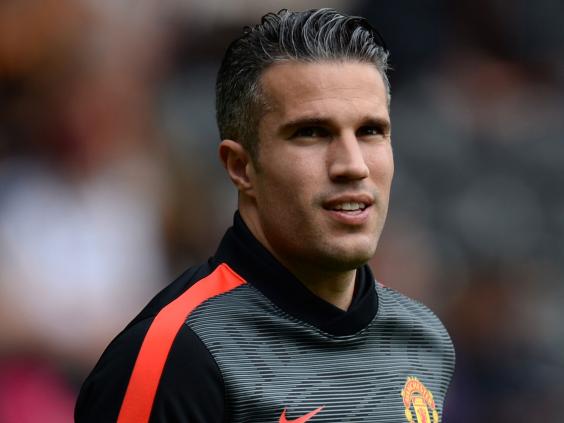 Having admitted that he enjoyed his stay in Turkey during his playing career, Van Hooijdonk urged his compatriot to seek a move away from the club before they decide when his time is up.
"I have a feeling that his relationship with Louis van Gaal is not as good as it was when they were both having cosy chats looking at players in the stands in Holland," he said.
"I would advise Robin to leave United this summer. All the signals are there that the club wants to sell him. So he has to get out on time."
Reuse content