Manchester United are being linked with a second £150m spending spree in the summer with Nathaniel Clyne, Mats Hummels, Kevin Strootman, Memphis Depay and Paulo Dybala all rumoured to be on their way to Old Trafford in the summer.
Despite spending the same figure last season on the likes of Luke Shaw, Ander Herrera, Daley Blind and an expensive loan deal for Radamel Falcao, Louis van Gaal remains unimpressed with how his side has performed this season, and will look to address the "balance" of his squad when the transfer window reopens in July.
The Daily Express claims that United will spend another £150m to bring their five top targets to Old Trafford, even though they have taken a large hit financially due to their absence from the Champions League this season.
Transfer talk - 20 February
Transfer talk - 20 February
1/6 Toby Alderweireld (Southampton)

Linked with: Atletico Madrid (return) Southampton (permanent move), Manchester City

GETTY IMAGES

2/6 Eden Hazard (Chelsea)

Linked with: Tottenham (past)

Getty Images

3/6 Thibaut Courtois (Chelsea)

Linked with: Tottenham (past)

Getty Images

4/6 Michael Carrick (Manchester United)

Linked with: Manchester United (extension)

Getty Images

5/6 Casemiro (Porto)

Linked with: Everton (loan), Real Madrid (return)

Getty Images

6/6 Lars Bender (Bayer Leverkusen)

Linked with: Arsenal, Barcelona

Getty Images
But here's why all five of those transfer will not happen this summer.
10 NEW PLAYERS IN THE SPACE OF A YEAR SIMPLY WON'T WORK
Players need time to gel together and understand how to play in the same side, and in United's case that is probably their biggest criticism this season. Having brought in five new players last summer, Van Gaal has lamented the lack of "balance" in his side that has seen him play Wayne Rooney in midfield as a result. Add another five new faces to the mix, and United's first team will be virtually unrecognisable from the one that won the title less than two years ago. Tottenham showed that a host of new signings in a short amount of time needs patience to pay off when they signed seven players following the exit of Gareth Bale, and ultimately the failure to fire on all cylinders cost Andre Villas-Boas his job. Will it be the same fate for Van Gaal?
CHAMPIONS LEAGUE FOOTBALL IS STILL FAR FROM SECURE
The assumption must be that the approval of a £150m transfer budget is based on a return to the Champions League and the lucrative rewards it brings. Despite the mega-money £750m deal United will begin with adidas next season and the increase in Premier League TV money, failure to return to Europe's elite is simply not an option. On top of the reported £300m spending spree over two seasons, United would factor in the player wages and incentives that could double that figure, and should United end this season fourth and lose a Champions League play-off next season – or even worse outside the top four altogether – then the club would face an even bigger financial dent than it expected when David Moyes was given the boot.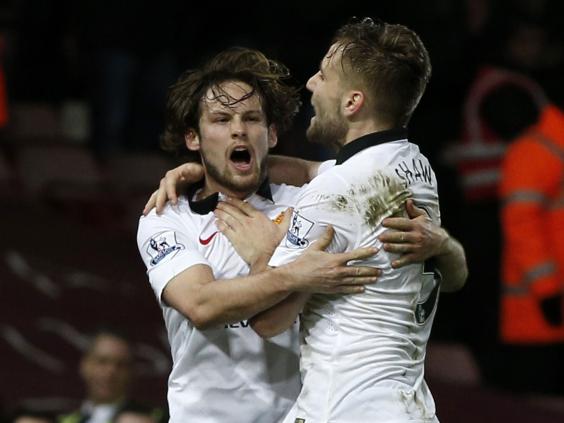 FOOL ME ONCE, SHAME ON YOU. FOOL ME TWICE…
Van Gaal arrived at Old Trafford with his reputation before him and after all, he's a Champions League winner as well as tasting multiple league success across Europe. But if he can't lead United to success after spending £150m in 2014, who's to say that United's board of directors will be willing to sanction the same amount again? Failure to justify his lavish spending, which included around £30m on an 18-year-old left-back, would undoubtedly trigger doubts in the minds of vice-chairman Ed Woodward over whether Van Gaal can be trusted with such spending power once more.
STROOTMAN IS YET TO PROVE HIS LONG-TERM FITNESS
United are repeatedly linked with Roma midfielder Kevin Strootman, but his playing time since joining Roma from PSV Eindhoven has been severely hampered by knee troubles. The Dutchman returned from a serious knee injury in November having been out of action for seven months, and the 25-year-old lasted just seven appearances before suffering a fresh knee injury that has kept him sidelined since the last week of January.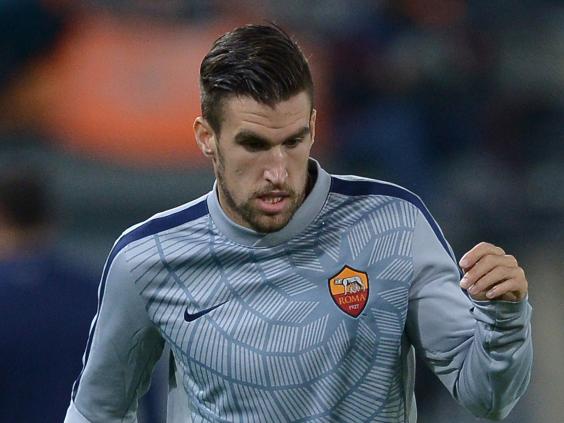 Strootman suffered cartilage damage to his troublesome left knee and underwent surgery that has ruled him out of the rest of the season. Despite this, Van Gaal is still believed to be interested in signing the midfielder that he worked with when coaching the Netherlands, despite him playing just seven times since last April.
UNTIED FACE COMPETITION TO LAND DYBALA AND HUMMELS
Should United follow up the rumours and launch bids for Palermo's Paulo Dybala and Borussia Dortmund's Mats Hummels, it's far from a forgone conclusion that the pair will be playing at Old Trafford next season. Both Arsenal and Tottenham are believed to be interested in the Argentinian striker, while United face competition from both the Premier League, La Liga and Bundesliga giants Bayern Munich in the race for Hummels. Unless United can put together an attractive package that offers success as well as the obvious financial incentives they can provide, both players may have better options on the table come the summer.