The future of Manchester United manager Louis van Gaal continues to overshadow the club's January transfer dealings with the Dutchman reportedly on the brink of leaving. Van Gaal is considering his options as Ed Woodwood, the vice-chairman, holds talks with players and club executives about life without the former Barcelona and Bayern Munich boss.
The Red Devils have been linked with moves for Lazio's Felipe Anderson this month but safeguarding short-term stability in the dugout has taken precedent in recent weeks. The Daily Mail report that Woodwood is looking into the option of hiring Ryan Giggs until the end of the season should United elect to dismiss Van Gaal early.
Manchester United 0 Southampton 1 player ratings
Manchester United 0 Southampton 1 player ratings
1/22 Manchester United: David De Gea - 6 out of 10

He wasn't at fault for the goal, in truth he had little to do during a game in which it was United's bluntness in the final third that is the real issue. Real Madrid's transfer ban may have come at the most frustrating of times for the Spaniard.

2016 Manchester United FC

2/22 Manchester United: Matteo Darmian - 5 out of 10

Subbed off after taking a heavy blow to the chest in the second half. He didn't do much wrong, but a number of aimless balls from the back set the tone for the game.

2016 Manchester United FC

3/22 Manchester United: Chris Smalling - 6 out of 10

Largely a strong performance he looked the leader of a competent defence. Undoubtedly he'll be annoyed to see the goal which undermined what was a good defensive outing.

2016 Manchester United FC

4/22 Manchester United: Daley Blind - 5 out of 10

Not his usual composed self, a sloppiness slipped into his game and it wasn't the high standard performance people expect of the Dutch international.

2016 Manchester United FC

5/22 Manchester United: Curtis Borthwick Jackson - 5 out of 10

Beaten a number of times down the right hand side and offered very little in the way of attack that a wing-back should. Maybe his youthfulness let him down in the way that Southampton's Targett's did not.

6/22 Manchester United: Morgan Schneiderlin - 5 out of 10

Couldn't control the game, passed a number of balls backwards and kept giving the ball away. A poor performance from the Frenchman with such high standards.

2016 Getty Images

7/22 Manchester United: Marouane Fellaini - 5 out of 10

Subbed at half time, he wasn't actually as bad as van-Gaal's treatment of him may suggest. Undoubtedly not the attacking threat that United may desire.

2016 Getty Images

8/22 Manchester United: Jesse Lingard - 6 out of 10

One of the brighter sparks for United he tried to create chances. So often though he didn't get the service for his runs are lacked a final ball.

2016 Manchester United FC

9/22 Manchester United: Ander Herrera - 6 out of 10

Probably the best of a bad bunch, occasional sparks suggested danger. However, they were too fleeting in volume despite a good relationship with Rooney

2016 Manchester United FC

10/22 Manchester United: Anthony Martial - 5 out of 10

After a strong start this season Martial really didn't turn up today. A damp squib of a shot early in the first half probably his highlight of the game.

11/22 Manchester United: Wayne Rooney - 5 out of 10

The epitome of United; so often he looked bored and disinterested. The snorting aggression and desire that defined him was lacking today.

2016 Manchester United FC

12/22 Southampton: Fraser Forster - 6 out of 10

The blunt United attack gave him very little to do; nonetheless, he kept a clean sheet away at Old Trafford, no mean feat.

2016 Getty Images

13/22 Southampton: Cedric Soares 6 out of 10

Part of an excellent defensive display that kept United at bay. He didn't do anything special, but didn't have to and was solid throughout.

2016 Getty Images

14/22 Southampton: Virgil van Dijk - 6 out of 10

Did well to keep Lingard at bay blocking a few crosses and not breaking rank. Like Soares he was but of a well organised unit that defined Southampton's display.

2016 Manchester United FC

15/22 Southampton: José Fonte - 6 out of 10

Keeping Wayne Rooney under wraps is no easy job, but Fonte made it look easy. Linked well with his partners to prevent any meaningful attacks

2016 Getty Images

16/22 Southampton: Ryan Bertand - 7 out of 10

The ex-Chelsea man enjoyed a strong performance today. Martial was made to like very average whilst Bertrand enjoyed a number of gallivanting forays down the touchline.

17/22 Southampton: Matt Target 6 out of 10

Worked well with Bertrand in nullifying the threat of Martial. It's fair to say that he earned his pay check this week and will have a caught the attention of a few with such a mature performance at a young age.

2016 Manchester United FC

18/22 Southampton: Victor Wanyama 8 out of 10

A heroic performance from the Nigerian international. He was an absolute thorn in United's side and did as much as anyone to win the midfield battle.

2016 Manchester United FC

19/22 Southampton: Jordy Clasie - 6 out of 10

Created the odd chance for Mané and benefited well from the work put in by Wanyama. Occasionally he wasted a chance but a crucial part of the performance.

2016 Manchester United FC

20/22 Southampton: Dusan Tadic - 7 out of 10

Did well to expose United's lack of width in defence bombing down the wing on a number of occasions. He helped to give Mané a number of opportunities which could have created goals.

2016 Getty Images

21/22 Southampton: Saido Mané - 6 out of 10

A game of strange contrasts for the Senagelese forward. On a number of occasions he was able to get himself in fantastic positions but was never able to capitalise on them.

2016 Getty Images

22/22 Southampton: Shane Long - 7 out of 10

A constant threat throughout the game. He fired a warning shot with a headed corner the sailed over the bar before Austin's late goal. He may well relish his partnership with Charlie Austin for the rest of the season.

2016 Getty Images
Jose Mourinho, the former Chelsea manager who the Independent revealed has sent United a six-page dossier, is increasingly confident of his chances of taking the top job at Old Trafford. Following the 1-0 home defeat to Southampton on Saturday afternoon, the pressure has been mounting on Van Gaal amid a chorus of discontent in the stands and on online message boards.  
According to the Times, Mourinho has held talks with the Red Devils boardroom and is beginning to expect, rather than hope, to be installed as their new manager. "I'm very disappointed that I cannot reach the expectations of the fans," Van Gaal said this weekend. "They have — or they had — great expectations of me, and I cannot fulfil them, so I am very frustrated because of that."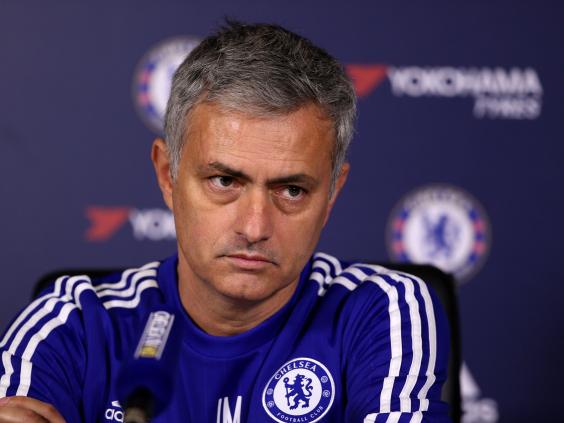 Former Tottenham Hotspur manager Harry Redknapp has accused Van Gaal of allowing his ego to 'come crashing back down to earth with an almighty bump'. Writing in the Daily Telegraph, Redknapp says United supporters have seen enough and it is a time for change at Old Trafford. 
"United are an average team with average players and the nightmare scenario of missing out on the top four is now looking a genuine possibility," he added. "If the United board had wanted to appoint Mourinho they would have done it already so I think they will wait until the summer and go for somebody like Pep Guardiola or Diego Simeone, if they miss out on the top four."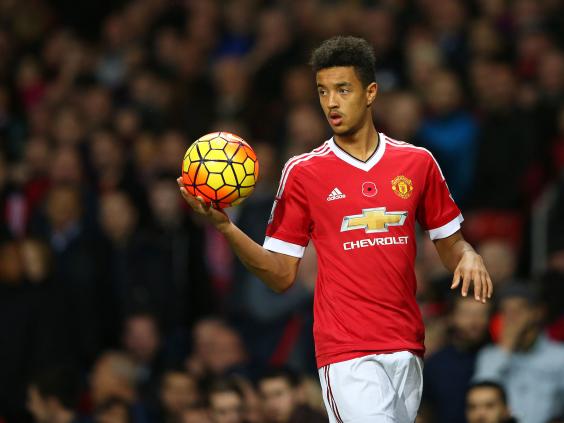 In a rare piece of gossip not involving manager talk, young defender Cameron Borthwick-Jackson is in line to receive a new contract offer in the coming days. The 18-year-old has impressed when needed to step into the breach this season and is set to be rewarded with a new £10,000-a-week deal, according to the Daily Mirror. 
Luke Shaw remains a long-term casualty after his double leg break at PSV Eindhoven in the Champions League in September, while Marcos Rojo is continues his recovery from shoulder surgery.