Liverpool manager Brendan Rodgers insists he will not be signing Mario Balotelli this summer.
Rodgers showered praise on Balotelli last week, which led to speculation he could sign the AC Milan front man.
The Liverpool boss has already signed Lille striker Divock Origi and England's Rickie Lambert to help plug the gap left by Luis Suarez's departure, but he could still make a move for another striker.
Rodgers is adamant Balotelli will not be coming to Anfield though.
"I can categorically tell you Mario Balotelli will not be at Liverpool," Rodgers told a press conference on the eve of Liverpool's game against Manchester United in Miami.
Liverpool transfer targets: Who might they sign this summer?
Liverpool transfer targets: Who might they sign this summer?
1/4 Mohamed Diame

Mohamed Diame said he was on the verge of a move to Liverpool in 2012 but the dismissal of Kenny Dalglish scuppered the deal. The West Ham attacking midfielder has stated more recently that he wants to play for a bigger side. Having impressed last term with goals and assists to his name at Upton Park, a move to Anfield could be back on.

Getty Images

2/4 Mateo Kovacic

The last player Liverpool signed from Inter Milan, Philippe Coutinho, was rather successful. So it's no surprise Liverpool have been linked with rising star Mateo Kovacic. Th 20-year-old has a long-term deal at the San Siro and says he is happy to remain in Italy having joined in a £12.4m deal in 2013.

GETTY IMAGES

3/4 Mario Balotelli

AC Milan appear ready to sell the former Manchester City player and he's been strongly linked with a return to the Premier League. Arsenal were understood to be the front-runners in the chase for the striker but the departure of Suarez has seen Liverpool emerge as contenders.

Getty Images

4/4 Ezequiel Lavezzi

The Argentina international was linked with a move to Liverpool following the collapse of the move for Loic Remy. The PSG forward could be available due to the expected arrival of Angel Di Maria in the French capital. Lavezzi scored nine goals in 32 Ligue 1 appearances last term and has notched seven goals in 19 Champions League appearances since joining the club for £24m.

GETTY IMAGES
"In my last press conference I was asked a question about Mario Balotelli and I talked about what a talent he was and what an excellent player he was.
"And the next day it was wrote as if we were signing him.
"I just gave my perception of him as a player. It shouldn't be transmitted in to us signing the player."
Rodgers has used the £75million he received for Suarez to fund the signings of Lambert, Origi, Emre Can, Adam Lallana, Dejan Lovren and Lazar Markovic.
The Northern Irishman continues to be linked to more players though, the latest two being Sevilla star Alberto Moreno and Atletico Madrid defender Javier Manquillo.
Video: The latest transfer news
Rodgers would not name any of his targets, but he admitted he is still in the market for new additions.
"We still have a few bits and pieces we would like to do to solidify the group, but there's no names or definite signings yet."
The early signs of the post-Suarez era have been promising for Rodgers.
Liverpool have beaten Olympiacos, Manchester City and AC Milan to reach the final of the International Champions Cup, which is being played at the Sun Life Stadium, home of the NFL's Miami Dolphins.
Their opponents have also won every match on tour, including a creditable 3-1 win over Real Madrid on Saturday.
Liverpool last season finished some 20 points above United, who were woeful under David Moyes.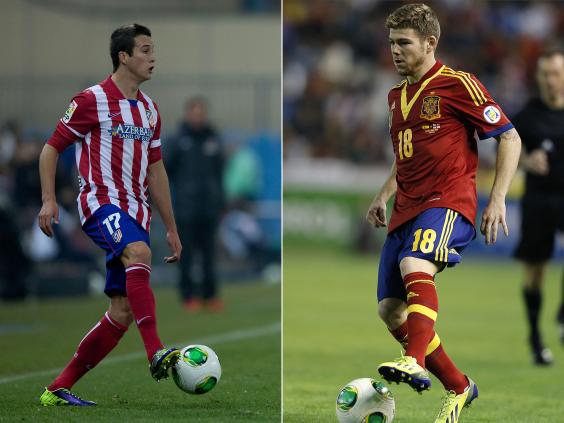 But Rodgers is expecting a much tougher fight from Liverpool's arch-rivals this year thanks to Louis van Gaal's appointment as manager.
"It was unfortunate it didn't work out for them last year, but I would suspect, and they will expect, to put up a greater challenge this year," said Rodgers, who is clearly a fan of Van Gaal.
"Louis is someone I have watched for many years, he is a very experienced manager," he added.
"It was unfortunate what happened with David.
"But I am sure Louis van Gaal will look forward to the challenge of working in the Premier League because it will be different to any other league he's worked in."
Rodgers thinks the rivalry between the two teams could give an extra edge to the match, which is scheduled to be played in extremely humid conditions.
"It will have no bearing on the season, but this is a big rivalry," he said.
"It has been a long couple of weeks and we want to finish it off with a really good game and win it."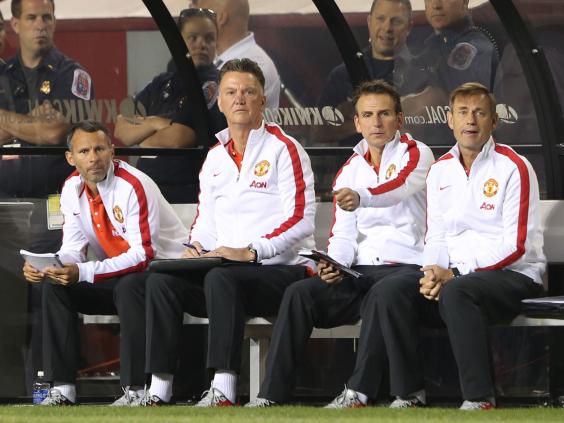 The England players in Rodgers' squad will be familiar with the setting for the final, which kicks off at 1am UK time on Tuesday morning.
England played Honduras and Ecuador at the Sun Life Stadium in the build-up to their poor World Cup campaign, which saw them exit the tournament in the group stages.
Jordan Henderson, who played in both warm-up games and was a first-choice midfielder during the tournament, says he is over the disappointment of what happened in Brazil.
"You can't afford to dwell on things," the Liverpool midfielder said.
"Everyone was disappointed with the World Cup but as soon as it's over you have got to forget about it.
"Now we are here, playing for Liverpool so it's a different ball game. You have to concentrate on what's ahead."
PA
Reuse content