Manchester United have been dealt a blow in their summer transfer plans after the Southampton hierarchy admitted they are "confident" Nathaniel Clyne will sign a new deal at the club.
The England right-back is under contract until next summer and has become one of Louis van Gaal's top targets after Rafael da Silva failed to win his trust and Antonio Valencia was used in the position.
Clyne was given 10 days at the end of April by Ronald Koeman to make up his mind and although no resolution has been reached, Southampton chief executive Les Reed is confident Clyne will sign an extension.
Manchester United: Potential transfer targets summer 2015
Manchester United: Potential transfer targets summer 2015
1/10 Nathaniel Clyne (Southampton, 24)

With Rafael never getting close to favour under Louis van Gaal, right-back has been a problem area all season for United, with Antonio Valencia filling in at the position. Whilst Valencia has done well, Clyne is now England's first choice and easily in the top three in his position in the Premier League. Southampton will not want to sell another one of their stars, but the player seemingly wants to move.

2/10 Radamel Falcao (Monaco, 29)

Who knows what will happen with the Colombian. Certainly he is not worth anywhere close to the mega move United were considering when they agreed to loan him last summer, having only scored four goals all season. But with his track record as one of the world's best, United would be foolish not to consider a cut-price move, just in case he's not broken once and for all.

Getty Images

3/10 Gareth Bale (Real Madrid, 25)

If a deal were to go through it would be an absolutely massive coup for the club, of course, and you know Manchester United will be exploring any possibility of a move. Despite his perceived unhappiness in Spain, Bale's agent said he will be staying at the Bernabeu next season. Would cost a massive fee but would instantly turn the club into title contenders.

4/10 Edinson Cavani (PSG, 28)

Manchester United will surely be tempted if he is available despite having bigger needs elsewhere in their squad. Despite the perception that he has struggled to fit in at PSG, Cavani still has 50 goals in 91 matches for the club and has played the majority of his time there out of position on the wing. Tall and athletic he seems like a perfect fit for the Premier League, although he will cost a huge fee.

GETTY IMAGES

5/10 Hugo Lloris (Tottenham, 28)

The potential transfer of the Spurs and France No 1 is entirely wrapped in the future of David De Gea - if the Spaniard moves to Real Madrid then United will be scrambling for a new goalkeeper and there aren't many better than Lloris. He's four years older than De Gea but still young for a keeper.

GETTY IMAGES

6/10 Ilkay Gundogan (Borussia Dortmund, 24)

With Michael Carrick ageing and Wayne Rooney forced to play in the middle at various points this season, central midfield will be one of Van Gaal's top priorities. The Borussia Dortmund man, 24, is a classy operator, strong on the tackle and a box-to-box threat. He is apparently being chased by Arsenal, Chelsea and Liverpool, among others, so United will have to move quickly.

Getty

7/10 Mats Hummels (Borussia Dortmund, 26)

The World Cup winner should be United's top target this summer, they have no bigger hole to fill than in the centre of their defence. Chris Smalling, Phil Jones and Jonny Evans are all talented defenders, but none of them have the leadership skills necessary and are a level below the very best. Hummels' arrival would immediately improve the whole backline.

Getty Images

8/10 Nicolas Otamendi (Valencia, 27)

Like Hummels, Otamendi is the dominant type of centre-back that United are missing. He's a bit on the short side – 6ft – but is a forceful character and very competent on the ball. Louis van Gaal should be considering a move for both, although that will take out a significant chunk of his transfer budget.

Getty Images

9/10 Kevin Strootman (Roma, 25)

It seems as if Louis van Gaal has been linked with the Roma midfielder for the entirety of his reign, who suffered another knee injury back in January and has only played seven times in all competitions this season, his only games since the original injury last April. If he can get back to full fitness then the Dutchman is a dominant midfielder with an eye for goal. But it's a big 'if'.

Getty Images

10/10 Felipe Anderson (Lazio, 22)

The Brazilian attacking midfielder has been linked with a £30m move to Old Trafford despite stating he wanted to stay in Rome. The 22-year-old scored 10 goals and added seven assists for Lazio last season and is seen as a potential star of the future.

Getty Images
"With Clyney it's been the same as with Jay [Rodriguez], we've been talking for quite a while," Reed told the club website, as Rodriguez signed a new deal of his own.
"Ronald made a comment that there was a deadline. That deadline was more about getting a response, and that issue has been solved by the fact Nathaniel has changed his agent. We got an immediate response from his new agent.
"That's not our business, but there was something there slowing things down. That's all accelerated, I'm in discussions with his agent and those have been very positive."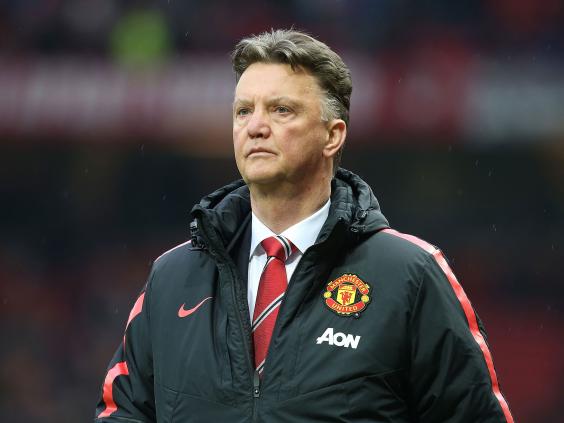 The 24-year-old has established himself as England's first-choice under Roy Hodgson.
"There's bound to be speculation because he's such a good player and has had such a good season so we have to balance that against what he can do for us in the future and what we can do for him," Reed added.
"We're at a very good place at the moment in terms of discussions going on and I'm confident again that we will have a resolution to that sooner rather than later."
Reuse content