Newcastle United expect to complete the signing of the PSV Eindhoven midfielder Georginio Wijnaldum before they head off for their pre-season games in the United States on Monday.
New manager Steve McClaren is hopeful that Wijnaldum will be one of four players to join Newcastle for fees in excess of £10m before the transfer window closes at the end of August.
The Dutch international is expected to complete his move to St James' Park for around £16m, making it one of the most expensive transfers in the club's history.
Everton look to have failed with a late interest in the 24-year-old central midfielder, who has been a target for Newcastle for some time.
"That would be nice," said McClaren. "Yes, I think the targets we have talked about and the positions to improve…we are talking about one, two, three, four.
"I have come in and looked at the plan and looked at the calibre of players [the targets] and said 'wow'. We have expressed our objectives and put it on the line and now we have to fulfil that.
"That's what Mike Ashley has done and said 'go on, fulfil it'. So we have to get the right ones to improve this group.
"We're close. We are working very hard behind the scenes. When you buy players for up to £5m there are loads of them and in that respect Newcastle would be top of the tree. At £5-10m there are still a lot of them and we would be right up there competing with that group.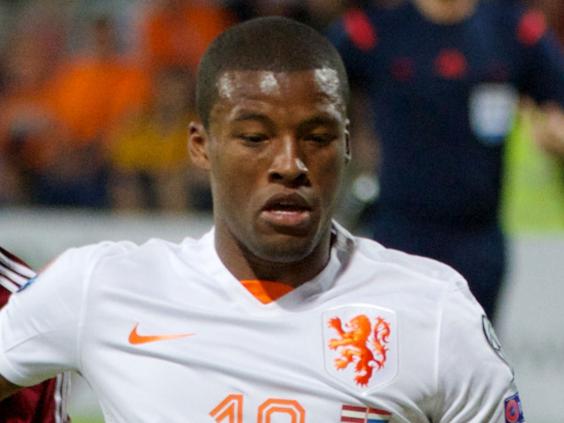 "When you look above that and look for a calibre of player to improve what we've got and to achieve our objectives, we know that makes a huge difference.
"When you go £10m-plus they are Europa League and Champions League players at top clubs. There aren't so many players in that bracket, so the competition is higher.
He added: "The process is going and believe you me, there is a massive willingness from the club to spend, but not spend foolishly or do anything foolishly. We have talked a lot about the next three [transfer] windows being huge, massive for us. Let's make sure we get the right ones.
"If we get them then in a year's time – after the third window – we should have a damn good team and a squad on a different level to where we are now. That is purely because we are looking at players above a certain bracket."
There has been consternation among sections of Newcastle's support that they have not yet added to the squad that came so close to being relegated from the Premier League last season.
McClaren, who faced a full media for the first time since his appointment, was asked if he was concerned about the speed of recruitment.
He replied: "No. Not in the least. We understand everybody saying 'come on, let's keep the momentum going', but let's get the right ones.
"If it takes a little longer, then sometimes the right ones take a little bit of extra time. So honestly no, we are not saying 'come on, Lee [Charnley, managing director]'. I know everyone is screaming we need this and that, but we need to get the right ones.
"We have to make sure not just the team is right, but the squad is right. There is a willingness from the club to do that but there is not a panic in a business sense to do it."
Calling the Toon: Newcastle quartet
Newcastle hope to bring in four new faces before the transfer window shuts:
Georginio Wijnaldum
PSV midfielder and Dutch international has been linked with Arsenal and Man United.
Charlie Austin
Striker whose 18 goals for relegated QPR last season prompted an England call-up.
Joel Matip
Tall Cameroon centre-back could shore up leaky defence. Can also operate in midfield.
Aleksandar Mitrovic
Prolific Serbian forward who scored equaliser for Anderlecht at Arsenal last season.
Reuse content