There is no better judge of the Manchester United target Pedro than the man who plucked him from Barcelona's B-team and made him an integral part of the side that won 14 trophies in four seasons, and last night Pep Guardiola backed the Spain winger to be a huge success at Old Trafford.
United are close to selling Angel Di Maria to Paris Saint-Germain for £44m – he arrived in Doha for a medical yesterday – and Pedro has been lined up as the £21m replacement in a move that would end his 10-season spell at the Nou Camp.
"Pedro has played millions of games for Barcelona ... so that shows the quality he has," Guardiola said. "He is a world champion; he is a European champion; he has won the Champions League and many league titles. There is no doubt about his quality and he has the ability to play in any team in the world."
Pedro first joined Barcelona in 2004 from Club Deportivo Raqui San Isidro. He won promotion to Spain's second division under Guardiola in the B-team in 2008. Guardiola's reward for that success was to inherit the top job at the club and to the surprise of Barça fans he took Pedro with him.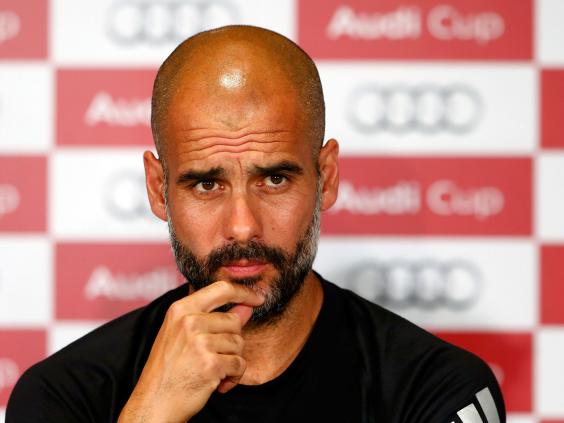 Back then the Canary Islander known as "Pedrito" looked like a squad player but instead he won six trophies in his first year in the first team.
Guardiola was asked about another new face at United, former Bayern Munich midfielder Bastian Schweinsteiger. The coach said the midfielder would thrive if he stayed injury-free. "He can do extremely well at United if he is physically right. Unfortunately, in the last three years he had injuries."

The Bayern coach was speaking ahead of Munich's meeting with Milan tonight in the Allianz Arena in one of two Audi Cup semi-finals. Real Madrid face Tottenham in the other, where Gareth Bale will face his former club.
The United defender Rafael da Silva last night joined Lyons on a four-year deal.
Reuse content