Didier Drogba has urged Petr Cech to reject the chance to leave Chelsea despite the allure of first-team football at Arsenal or Manchester United and fight for his place with Thibaut Courtois.
Drogba said his final farewell to Chelsea on Monday afternoon as the club enjoyed an open-top bus parade through the streets of South-west London to show off the Premier League and Capital One Cup trophies.
Ahead of a likely move to the MLS, Drogba says he must leave the club to give the promising youth options a chance to shine, but believes that Cech is such a legend for the Blues that he will always have a place at Stamford Bridge and feels he should stay their beyond the summer.
Chelsea lift the Premier League trophy
Chelsea lift the Premier League trophy
1/13 1)

Getty Images

2/13 2)

Getty Images

3/13 3)

Getty Images

4/13 4)

Getty Images

5/13 5)

Getty Images

6/13 6)

Getty Images

7/13 7)

Getty Images

8/13 8)

Getty Images

9/13 9)

Getty Images

10/13 10)

Getty Images

11/13 11)

Getty Images

12/13 12)

Getty Images

13/13 13)

Getty Images
"I think the club should keep him because we know who Petr Cech is at this club," Drogba said.
"No matter what happens I think the club will respect his decision.
"If he wants to stay, he can stay. I think he is more than welcome here.
"If he wants to go it's his choice as well. It's up to him. But we want him to stay."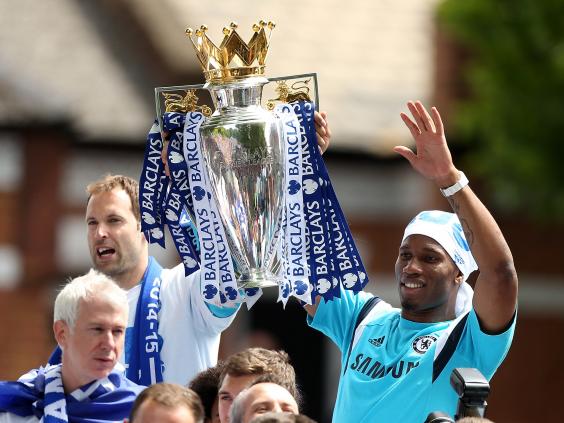 Drogba also revealed that the current rising stars at Stamford Bridge convinced him that his time at the club had finally come to an end in a playing capacity, but added that he hopes to return one day in a different role.
"The team needs to be stronger next year to compete in the Champions League," said Drogba, having seen Chelsea knocked out of Europe in the last-16 on away goals to Paris St-Germain.
"They are going to buy new players. Also we have young players coming up, the (Dominic) Solankes, (Ruben) Loftus-Cheeks, (Nathan) Akes, all these boys. They need to play."
When asked if he would return, Drogba said: "I think we are going to find a way... if I come back it's for a reason."
Addressing his future, Drogba explained that he wants at least one more year on the pitch, and admitted that clubs had called him immediately after he revealed on social media that he would be leaving Chelsea, despite still being in the changing room at Stamford Bridge.
"Since I put it on social media I was in the dressing room and I was receiving some calls from teams. Really unusual," he said.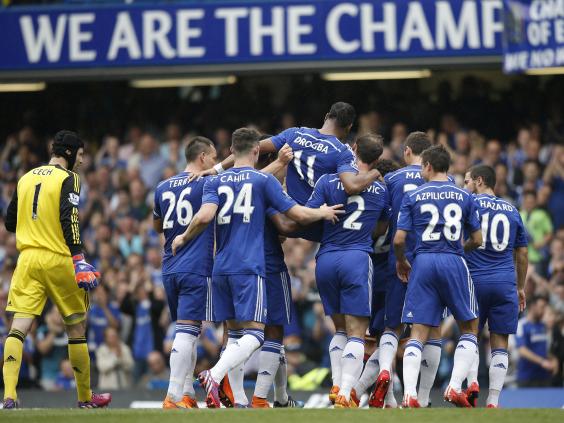 "It was funny and interesting also because it really showed that maybe I can still bring something to a team.
"I am going to take a few days, few weeks to think about what is good for me next. But all I want to do is play."
Reuse content