For me, Liverpool should let Sterling leave for Manchester City. A player of the boy's quality should be playing Champions League football and unfortunately Liverpool can't offer him that at the moment.
For Sterling, it was a shame it couldn't all get sorted out before the City lot flew out to Australia yesterday. For a new player, a pre-season tour is always a good way to get to know your new team-mate and it's definitely a good icebreaker to bond with the boys away from the footy side of things. He's a sharp lad though and I'm sure it won't take him long to start firing when he gets back training again.
These days players dictate where they want to go a lot more than they used to, which some clubs get the hump about. But when it's the other way round it goes under the radar a bit. Clubs are always desperate to hold onto their best players when they're in form, but won't hesitate to move them on when it's convenient for them – just look at Steven Gerrard and Frank Lampard! I'm sure they would've been desperate to stay with their teams, but Liverpool and Chelsea decided the time was right for them to move on.
Who could Liverpool sign to replace Raheem Sterling?
Who could Liverpool sign to replace Raheem Sterling?
1/7 Felipe Anderson

The Lazio midfielder has enjoyed his breakthrough season in Italy this year, but that has alerted a number of clubs across Europe including Liverpool. The 22-year-old Brazilian is contracted to the Serie A club until 2020 and will therefore cost a significant amount if he were to move this summer, but it's believed he has the potential to become one of the most dangerous attacking midfielders in the world if he continues his steep development curve.

Getty Images

2/7 Theo Walcott

Arsenal's pace merchant is finding it hard to break back into the first team after recovering from the ruptured cruciate ligament that sidelined him for over a year. With doubts over his fitness, his suitability to the current Arsenal side and whether he's a better option compared to his team-mates, rumours have linked him with a dramatic Arsenal exit. Liverpool would be one of the teams in for the England winger, who can also play in attack, and given that his speed can terrify any defence he would be a suitable option to replace Sterling.

GETTY IMAGES

3/7 Marco Reus

Any move for Reus appears to be hinged on firing Brendan Rodgers and hiring Jürgen Klopp, and given the noises coming out of Anfield, it's unlikely to happen this summer. But if another transfer window goes belly-up, don't be surprised to see Klopp at the club soon after with Reus in tow. The Germany international is a wonderfully gifted player who combines pace and skill to dazzle defences. He has struggled with a persistent ankle injury in recent months, but he would add a proven quality to the Liverpool ranks.

Getty Images

4/7 Divock Origi

Rodgers already knows one signing he will see arrive at Anfield in the summer as Belgium striker Divock Origi will complete the permanent move he agreed last year, having spent the season on loan with Lille. Rodgers could look to revert to the tactics he deployed last season when he had Luis Suarez to pair up with Daniel Sturridge, and although Origi is nowhere near the level Suarez was at present, the Northern Irishman will hope he has unearthed a gem when he arrives in the Premier League.

GETTY IMAGES

5/7 Alexandre Lacazette

The French forward is being courted by the likes of Manchester City and Chelsea, but Liverpool could look to show a sign of intent by launching a bid for him before their rivals. Lacazette is equally adept at playing as a striker or out wide, and it would depend on how Rodgers would choose to deploy him to where he would feature. The France international has helped Lyon secure second in Ligue 1 and will finish the season as top goalscorers barring any heroics from Andre-Pierre Gignac, who trails by six goals.

Getty Images

6/7 Jeremy Menez

Menez's brother and agent has fuelled talk of a move away from AC Milan by admitting he is likely to leave this summer, and even addressed rumours of a move to Liverpool as well as Monaco. However, at this point in time they are just rumours, and despite being able to play out wide he is more suited to an attacking role through the middle.

Getty Images

7/7 Ezequiel Lavezzi

The Argentine has fallen off the radar in recent months, but his future at Paris Saint-Germain remains far from certain and a move to the Premier League has always appeared on the cards. At home out wide on the wing, Lavezzi can also do a job up front, and would bring a physicality to the attack that is currently missing in Sterling, Philippe Coutinho and Jordan Ibe.

GETTY IMAGES
There's talk of £60million and I think it's a good deal for both teams. City will be getting one of the most exciting young talents in the league, while Liverpool can spend the money on trying to replace him, something which they've started to do already.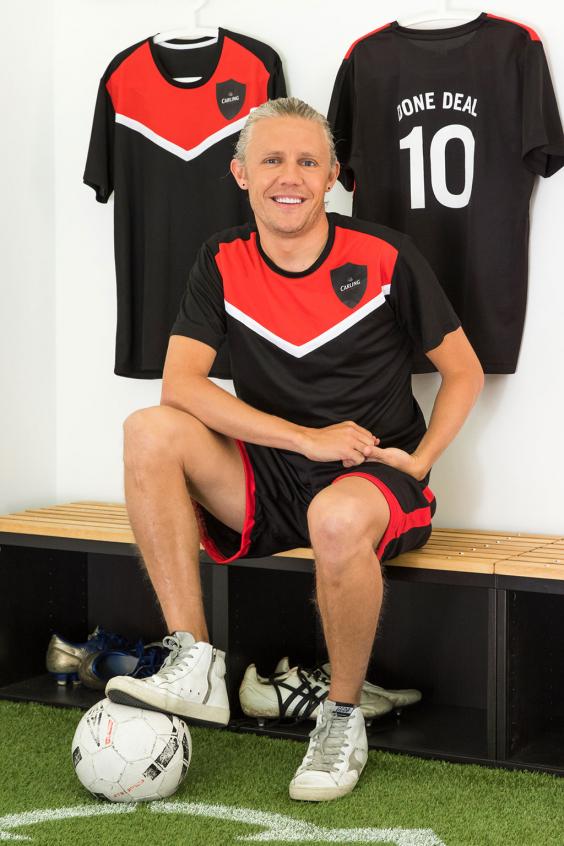 On that note, I'm not massively excited about Liverpool's signings so far if I'm being honest. If I'm a Liverpool fan, I'd be thinking we need a ready-made star who is going to bang in 20 goals a season for example. Maybe Danny Ings will be that man but he is still young and that is a lot of pressure on the boy.
Roberto Firmino is an exciting prospect, but relatively unknown in this country. James Milner is fairly solid and will certainly improve the team, but will he get you off your seat? I've got to say though, Nathaniel Clyne is a great buy – he's a rapid full back who loves to bomb on and will provide a threat going forward, as well as ensuring they are a bit tighter at the back.
I'm really interested to see how Liverpool do this season – there's a lot of new players there and they'll need to gel quickly. Last season there were also a lot of new faces in the squad after they sold Luis Suarez. It was difficult for a lot of them but you are never going to replace a player of Suarez's quality, no matter how many you sign.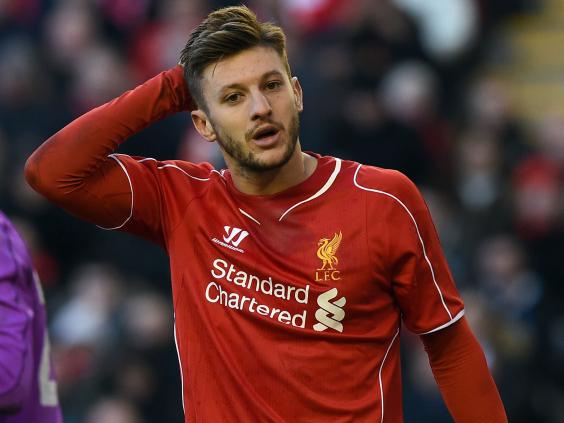 One player I can't wait to see this season, though, is Adam Lallana. He had a slow start last season but he really got going towards the end and his quality started to shine through. It's a big season for him and if he can step up the plate, and the other players can take on Brendan's methods with the way he wants them to play, then Liverpool have a small chance of breaking back into that top four.
Jimmy Bullard has teamed up with Carling as part of their Shirt Amnesty, giving fans the opportunity to exchange their shirt with the name of a recently sold player, with a new one. Follow all of the action @Carling on Twitter.
Reuse content